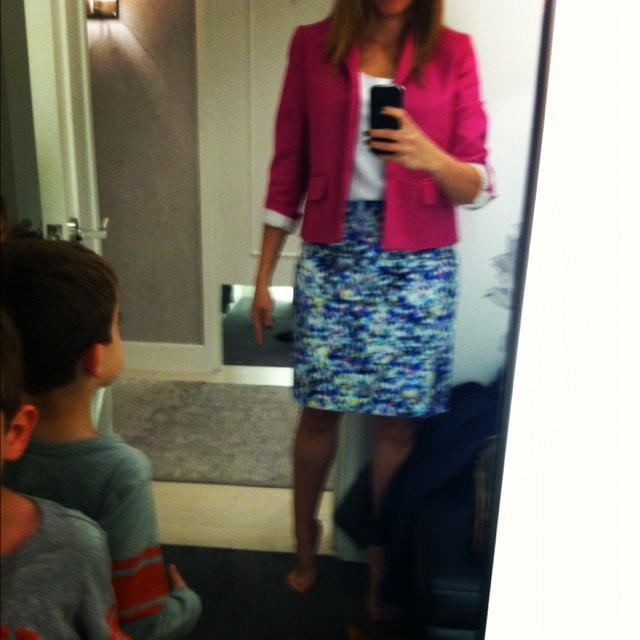 Im working with P&G this week with my partner in crime – Audrey McClelland – and have been shopping for an outfit. I ran to Ann Taylor with the kids this afternoon and threw this together. I'm looking for something that screams SPRING. It's a little blurry… so I am sorry about that, but what do you think about the jacket? Is it too formal?
We're going to be talking about spring beauty and fashion trends during a Satellite Media Tour. There will be several news stations interviewing us and I want to seem professional but fun.
What do you think? I have one more option that I am going to bring along as a back up, but I feel like this one works.
Looking for advice on shoes!! I was thinking beige pumps. What are your thoughts?!!