I had the opportunity to check out Hanna Andersson last night during a blogger preview at my local mall and fell in love. The clothing options for boys and girls were just TOO CUTE. There was a mix of back to school and summer fun which I appreciated. Most stores are currently on their Fall cycle which isn't something I am a fan of considering it's 100 degrees outside. Literally.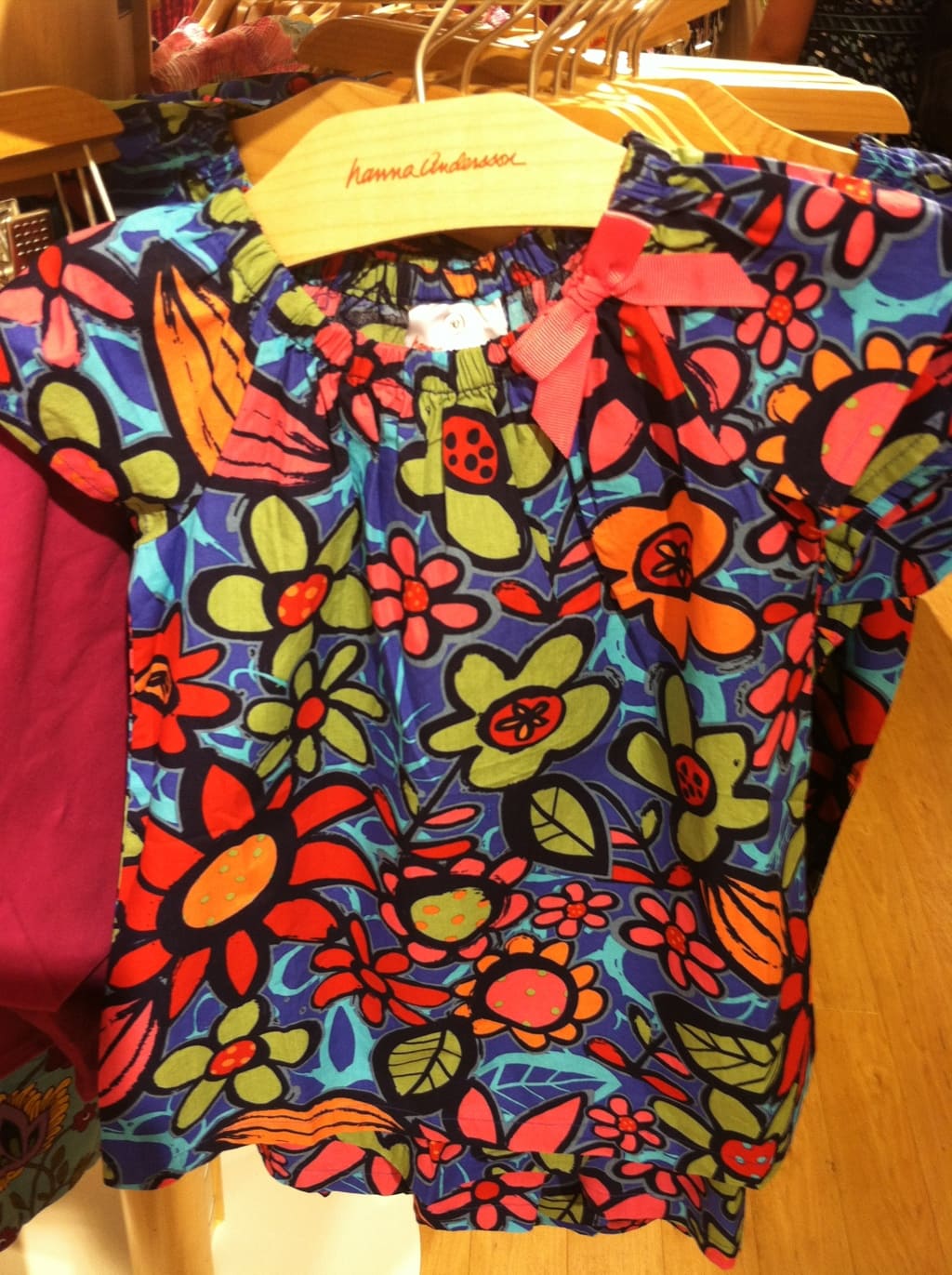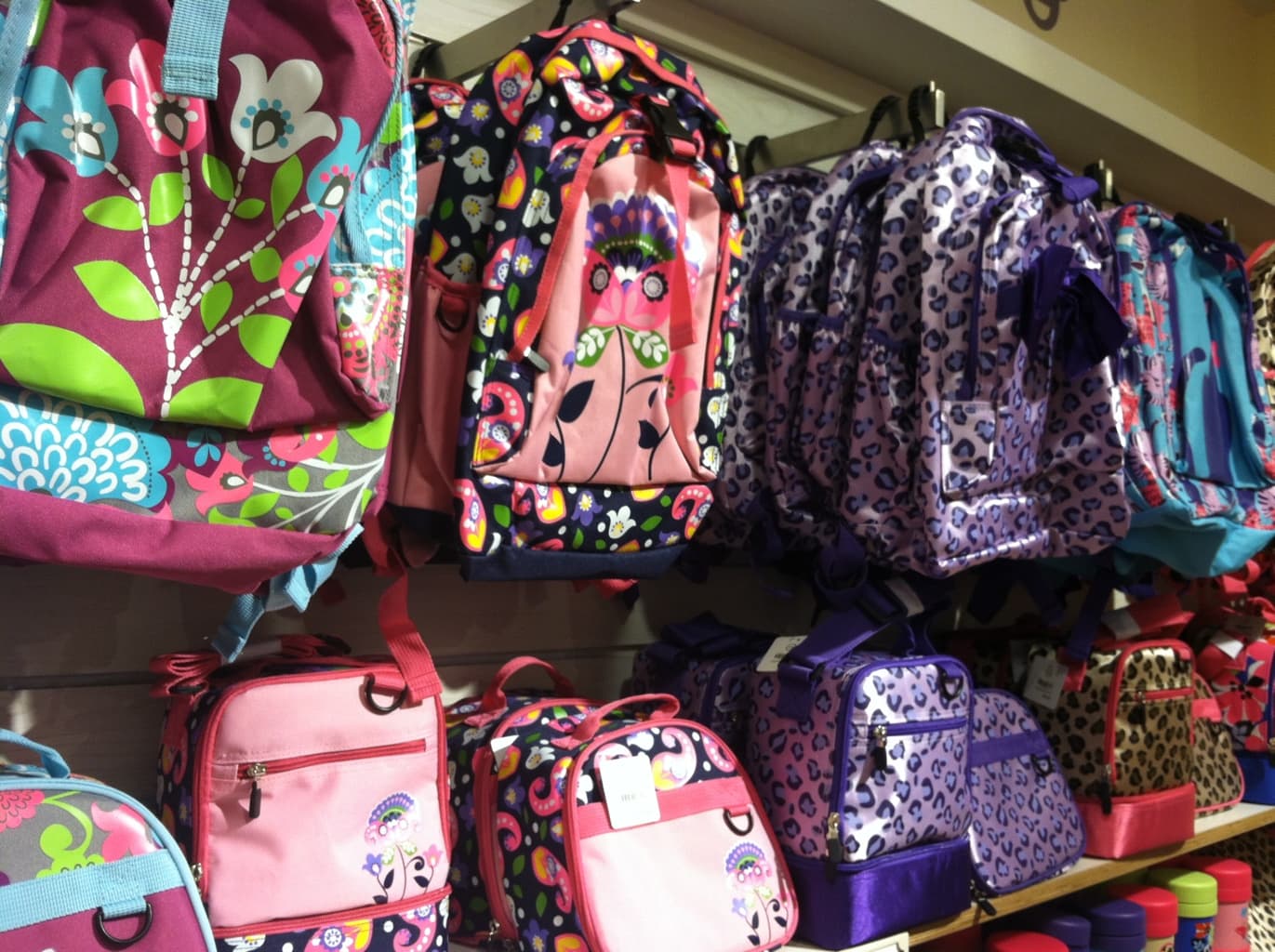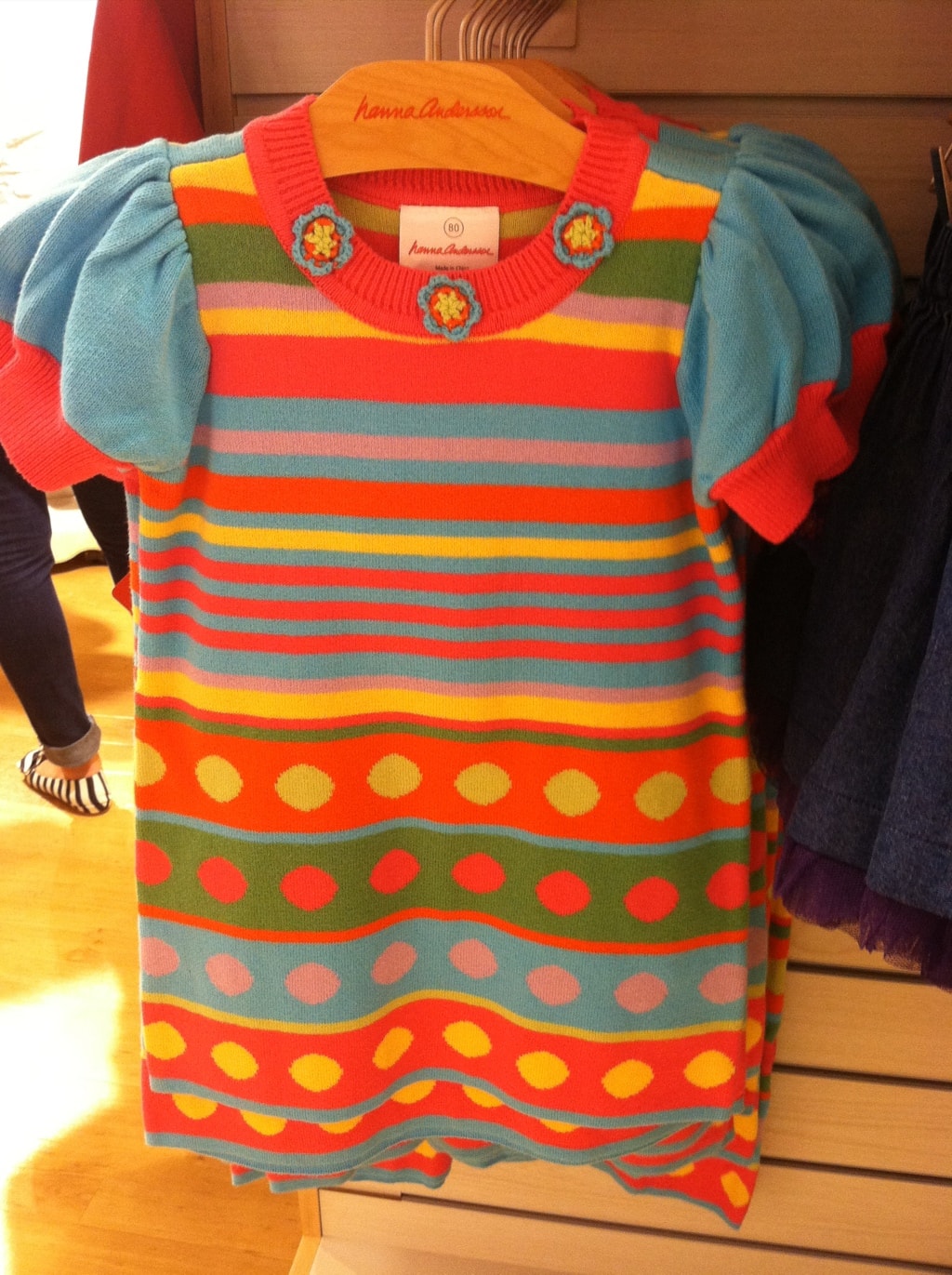 Nothing is really plain and solid – it's all fun and filled with stylish patterns. Check out this above dress. Those sweet details are paired with quality fabric and colors that pop.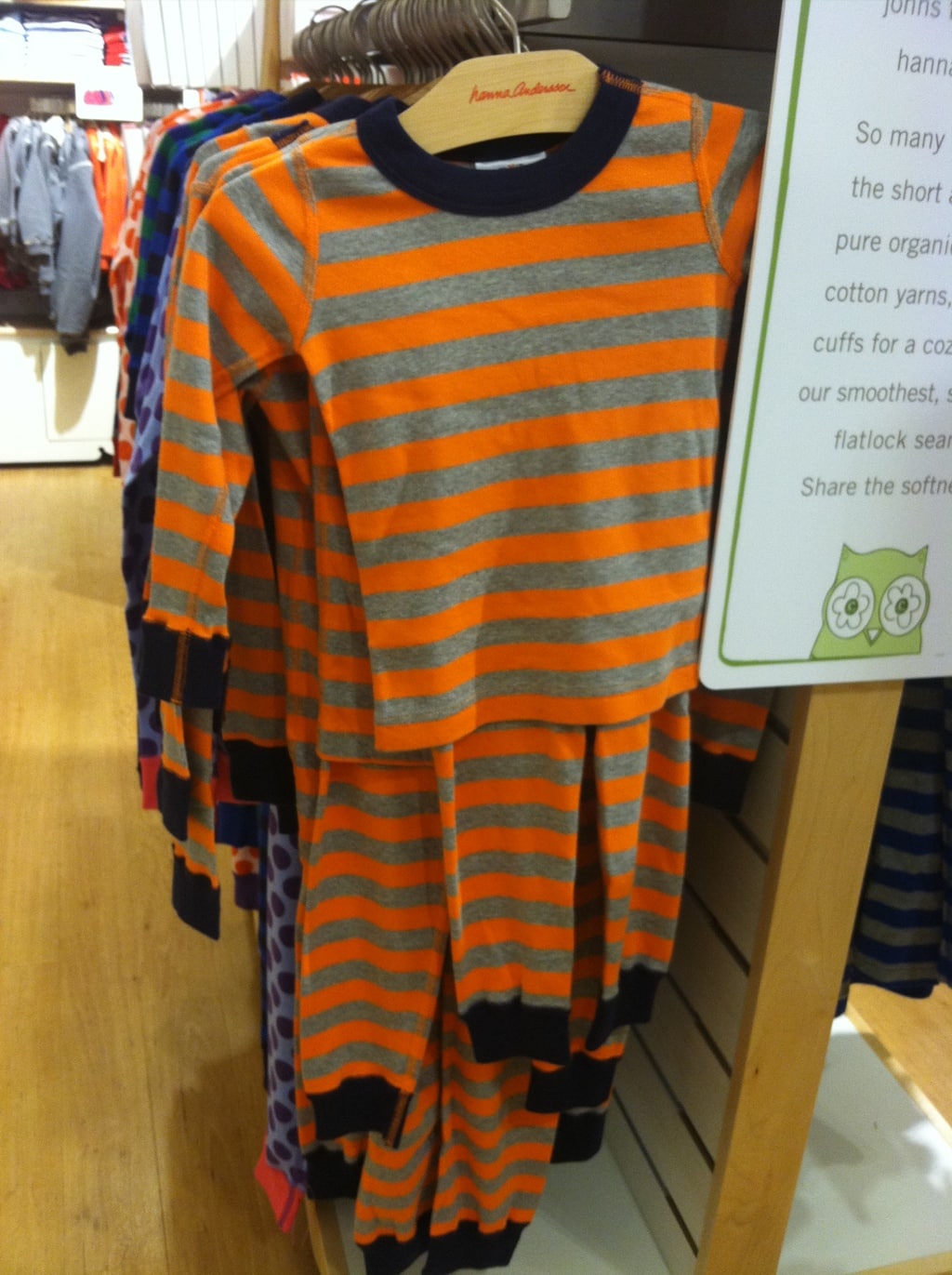 Your boys will be SO happy when they see the options available for back to school. School bags with dinosaurs, crossbones, and monsters? Oh my!
The only thing that caught me off guard was their sizing chart. You won't find your typical 6x here. I had to speak to a sales rep to help me understand what size would fit my 7 year old daughter. Their charts are on the wall to help avoid confusion. Just something I wanted to point out because it was certainly a surprise. Natalie – for example – is a size 120. 🙂
Do you have a Hanna Andersson at your local mall? Are you a fan?