I am SO ready for spring. It was wonderfully warm today and almost all the snow in front of my house has melted. Ok, that's a bit of an exaggeration… but it did get me thinking about Spring. I'm SO OVER the WINTER!
We had a mild one — admittedly. Either way, I'm ready for spring dresses and heels!!
I started to think about this upcoming season's new looks and started out with Cabi's Margherita Dress because it is not only comfortable but it is oh so chic. Perfect for any occasion, too! I topped my look with a neon yellow blazer and rounded it all out with neutral heels.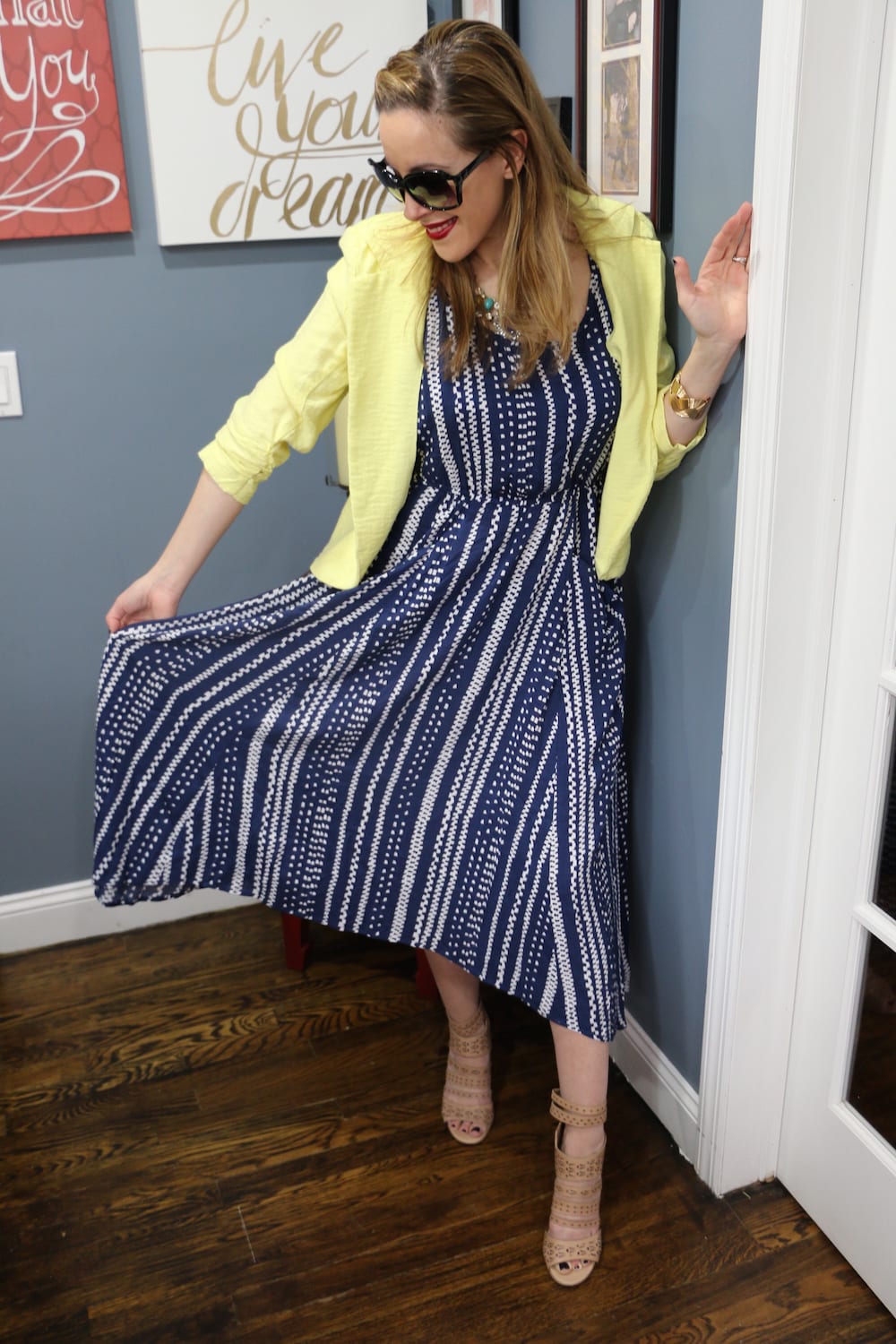 Of course, no outfit is complete without some accessories. A fun statement necklace and bangle was easy enough to find in my jewelry drawer.
Are you ready for the Spring? What are some of your favorite go-to looks?
Want some more inspiration? Head on over to Mom Generations to see what Audrey is wearing today!