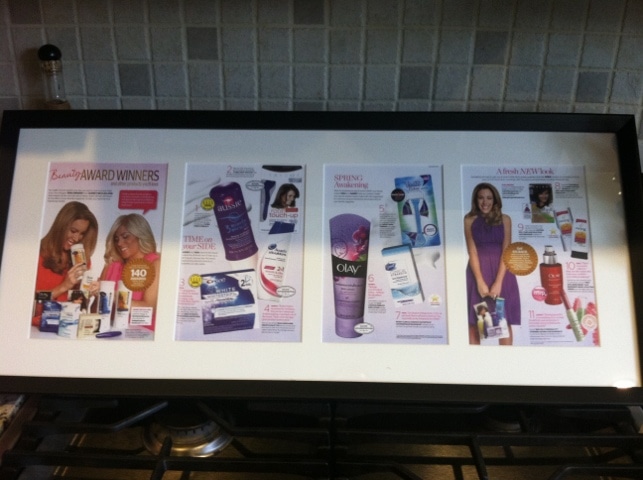 I love working with amazing people! I seriously almost cried when I opened up this package last night from the wonderful team at MMC. We were all running out to get Natalie to her religion class on time and bumped into our FedEx guy during the chaos. He gave up this package and I told Bill to rip it open while I grabbed snacks for the kid.
When he did, we both sort of stood still and smiled. My life is crazy. Being a mom, a wife, a blogger and a friend – I always feel like I'm being pulled in a hundred directions. So much in fact, that I never really have a moment to accept what is going on. The good sort of slides off my plate as quickly as it can.
But this frame filled with our P&G advertorial made me stop and actually LOOK at it.
And I'm with my best friend. It was a wonderful moment where I finally felt very present in my life.
And then to BOOT we find out that the new P&G ad is not only running in Oprah this month, but it's also running in REDBOOK. Insane!! I'm so thankful the P&G team gave me and Audrey an opportunity to work with them on this initiative. It's a once in a lifetime experience and I will never forget it.
🙂