I'm telling you – even I was excited every time Perry the Platypus came out on stage. But my excited was paled by the crowd's ROAR of approval. Man, that secret agent is popular!
Last night I attended 'Phineas and Ferb: The Best Live Tour Ever' at Nassau Coliseum in NY with the kids.  The show was a lot of fun and my babies were singing along with the rest of the cast.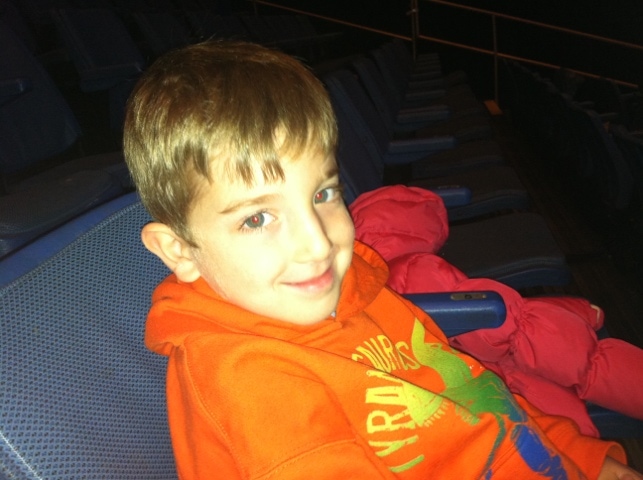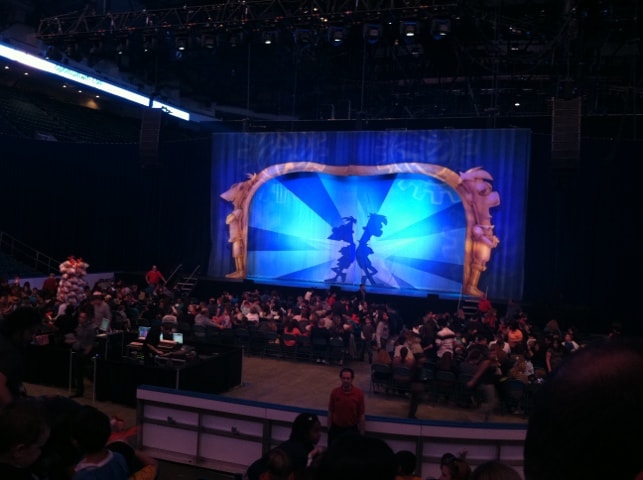 The show is a mashup of  animation and live performances which I thought was really cute. There would be a character on the screen sliding down a slide and then the real person would pop up on the stage's slide. I thought that was really cute.
Those that sat on the floor (pictured above) were able to play with over-sized balloons and have confetti sprayed all over them. So, if the price difference isn't terrible, I would pay for the upgrade.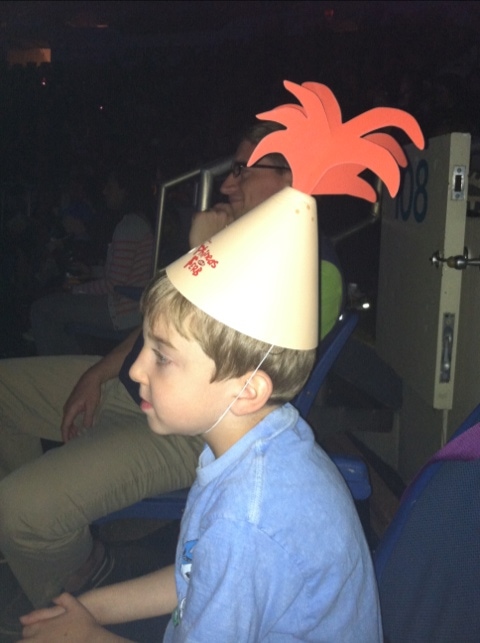 A $12 cotton candy got you a fun hat and a sugar rush. We couldn't resist – thought I was grumbling as the man swiped my card. 🙂
All in – we had a great time. Click here to check out the schedule for the rest of  'Phineas and Ferb: The Best Live Tour Ever' .