I love to do reviews for games because you get to play things you would have never come across on your own.
Mermaid Beach, a card game created by 8-year-old Emily Ehlers, is a game that can become very addicting. The rules are… many. There's a pretty big handout that you have to read through, but once you do, it's pretty easy to follow along.
Think… 'Go Fish' meets 'Steal the Old Man's Bundle' meets four or five other games you grew up with. Now add a twist.
Matching pairs, counting seashells, looking out for evil sea monsters. OH MY!
Natalie won the first round of Mermaid Beach. That's what the smile is all about 😉
Next up, we tried 'Splish Splash' – a game geared towards children 4 and up. Very easy to follow and perfect for your younger children. Each game player gets a board. You have to fill the board up to win the game.
See that "pond"? When you roll the dice, it tells you how many times you can throw a ball into the pond. Whatever "splashes" out is up for grabs. If you need that color – you take it.
One thing I learned while playing. It's better to hit the pond at an angle than from above. More splashing occurs when you go in sideways. 🙂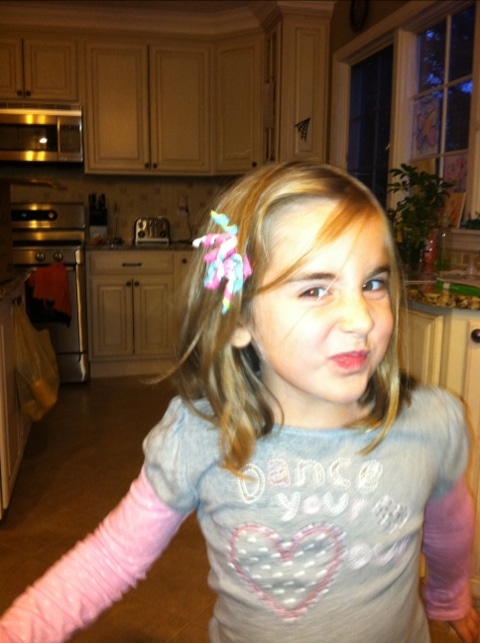 We played this one a few times and Natalie kept losing. Even her puss is adorable to me 🙂
Visit Gamewright to see more unique finds to help fill your holiday needs.