Last night, family and friends headed out to Nassau Coliseum to see Ringling Bros. and Barnum & Bailey Circus – Dragons. Two other blogging buddies were also invited to the show to do a review. It was so much fun! We had the whole row and the kids were in their glory!
Prior to the show, there was an open house to visit the animals. It was PACKED but the kids really enjoyed getting up close and personal.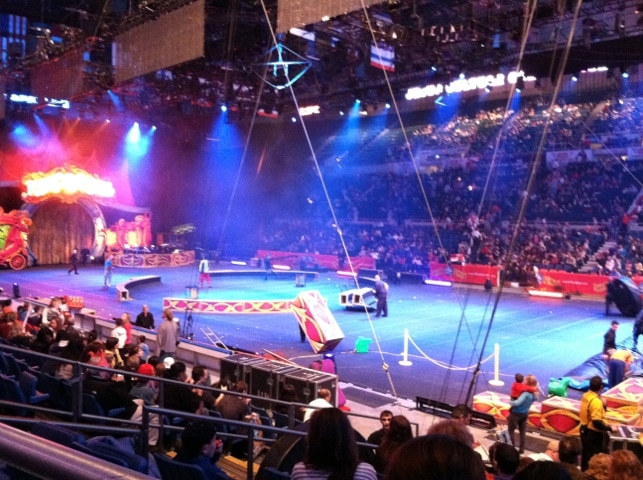 Let the show begin!! The last time I went to the circus… I think I was about 10 years old. As an adult, I think I was more afraid than anything else. The lion/tiger cage…. fr-eaked me out. I'm pretty sure I held my breath the entire time. I mean…. you're in a cage with 10 animals… who want to eat you. Yeah, sorry – not for all the money in the world.
But this Dragon show was FILLED with death defying acts. Women rolling around in balls while dangling from the ceiling. As if that wasn't scary enough, they would open up the balls… and then use their knees to hold on and hang. I mean seriously!! I was DYING.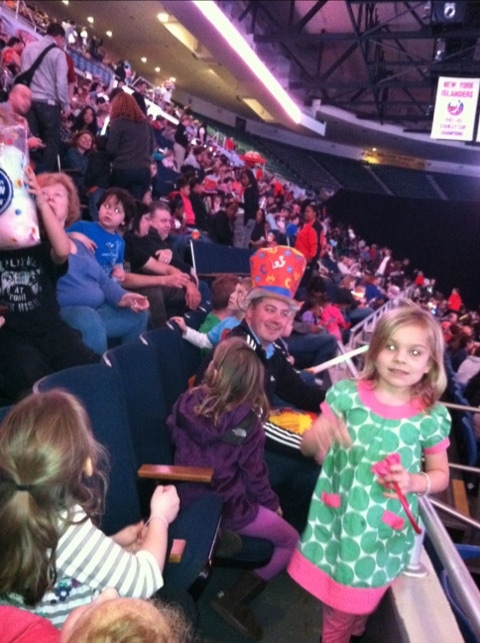 Check out my friend Erik getting into the circus sprit.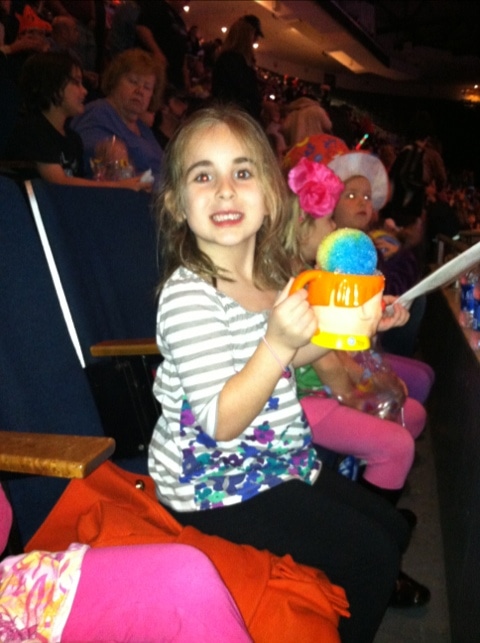 A little souvenir for the road.
Click here to see when the circus is coming to your town.
*company provided tickets for review