I've mentioned this before. Whenever I leave my husband and kids, he throws them in the car and goes exploring out East. During one of his many trips, he found the Children's Museum of the East End. The kids haven't stopped talking about it since. Yesterday, was the first time I actually stepped foot in the place… and now I want to recreate the entire space in my basement. It was A-W-E-S-O-M-E.
If you are heading to the Hamptons with your family and want to have a day dedicated to your kids – this is the place for you.
When you first walk in there is a playground room. All shoes have to come off (adults too). I sort of shimmied over to the bench and stayed put while the kids went to town on the structure.
THIS is where we spent the majority of our time. It was an ice cream shop – but fully hooked up. Everything was magnetic and Natalie was in her glory. Behind that counter was compartment after compartment for food, dishes, glasses, trays. Etc. It was AMAZING.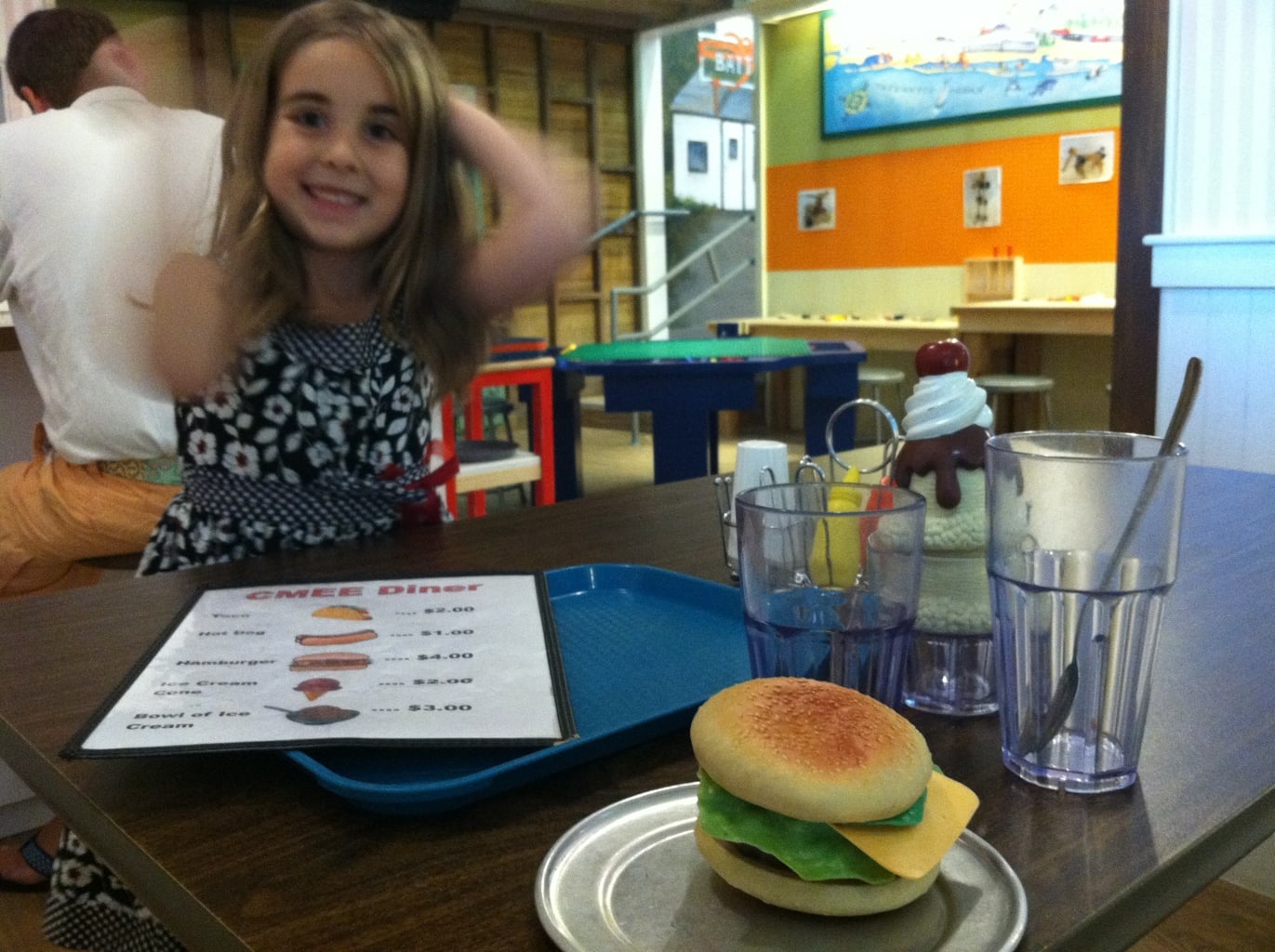 Menus, benches and stools too. Oh the CMEE was no joke!
Meanwhile Liam and I were obsessing over this wheel board. You had to place them in a way to make every wheel turn the other. You know I am a logic fool – so I sat there until I had the entire board set up. Liam was long gone by the time I completed it. I was so happy.
Two seconds after I walked away, one of the workers came and dismantled the whole thing. I almost cried. But I got it. Every time a child left a station – they reset it which was really smart. A clean experience to be had by all.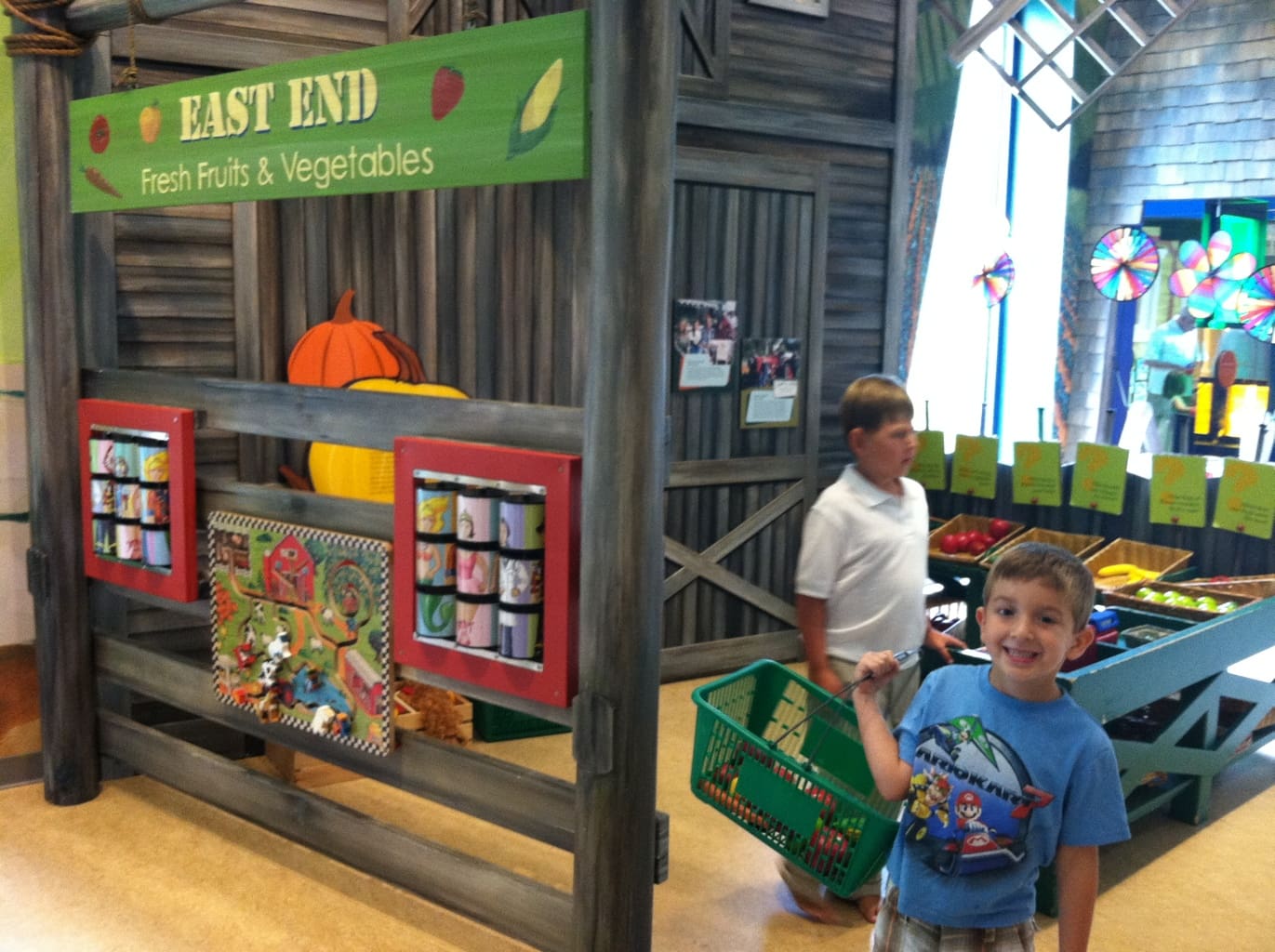 They also had a mock farm stand / grocery store. Again – I want my basement to look like this place. If I ever stop being a blogger, I'm going to use every last penny in my savings and build out a replica of this place for birthday parties.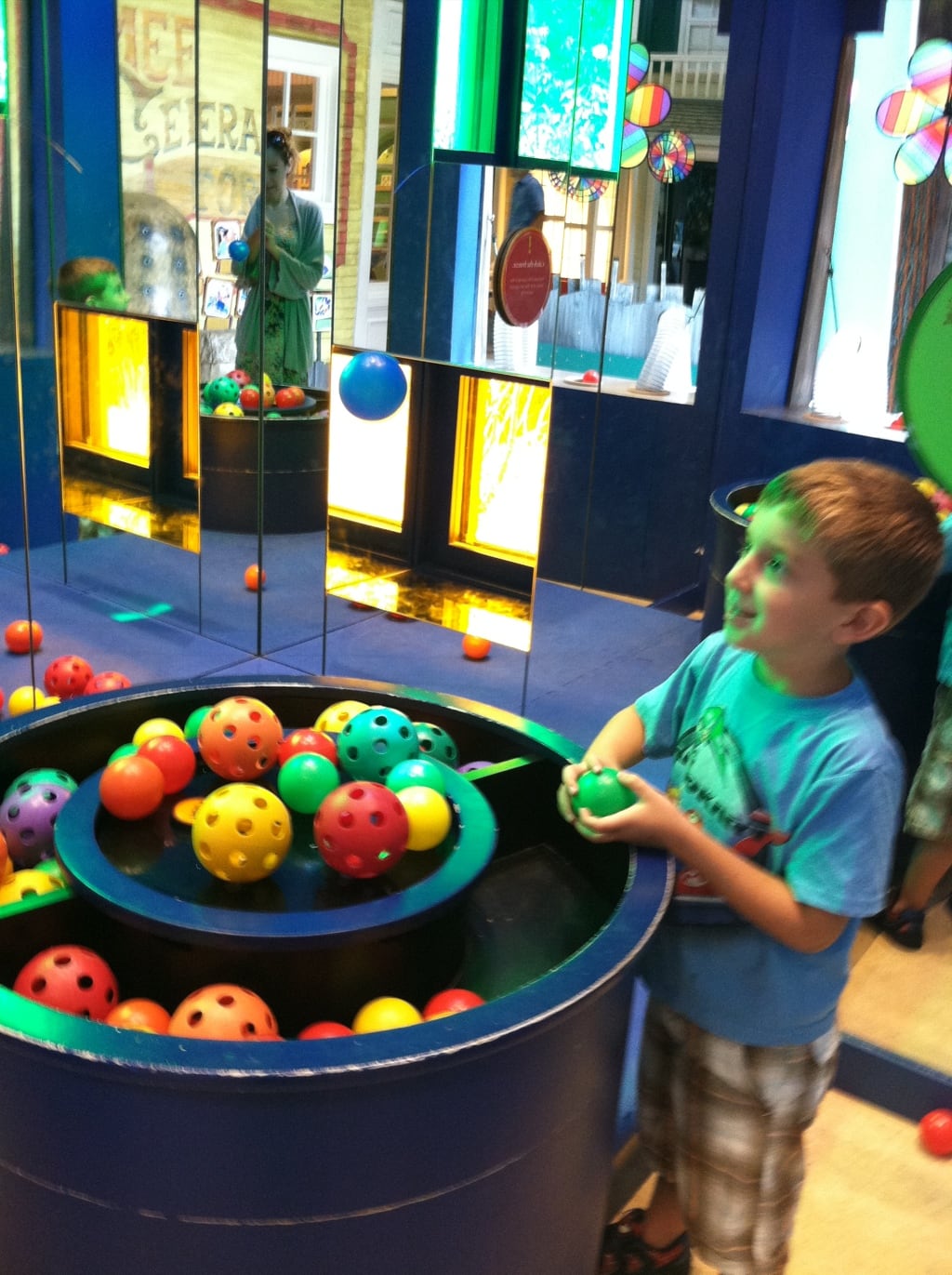 This room was fun! Playing with air. You place the balls on a stream of air and watch them float. Sometimes you could get two up at a time and Liam would get really excited because it looked like the balls were wrestling. LOL
Again – vacationing in the Hamptons with kids is easy with the CMEE.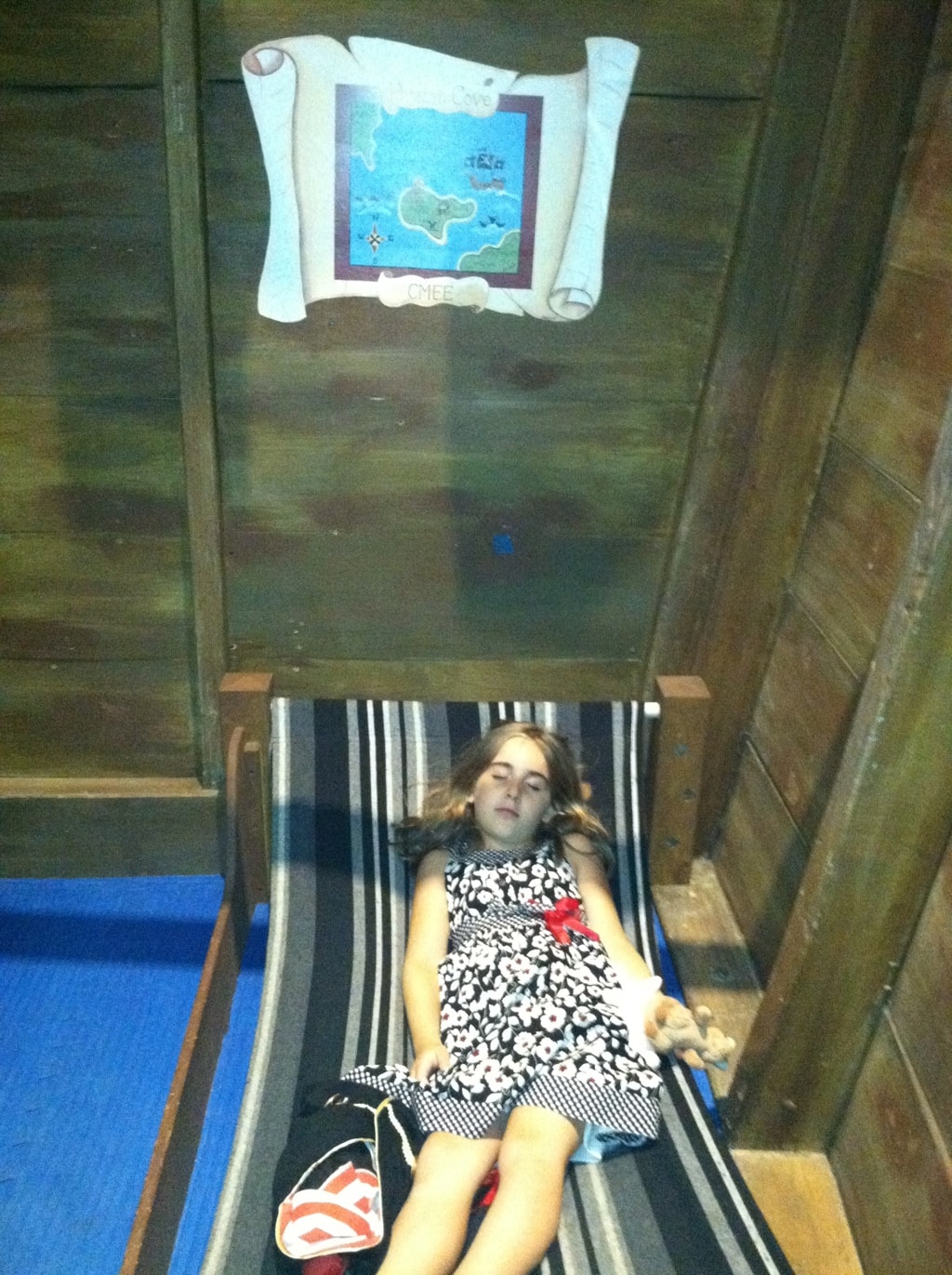 The pirate boat was ridiculous! When I turned the corner and saw this puppy I just about lost it. You can go on top and steer the ship, or go inside and rest. What a structure!! I loved it! Kids did too.
They had a fire engine too with firemen clothing. I didn't let the kids put on the clothing (because that grosses me out), but lots of children were running around in costume. Super fun.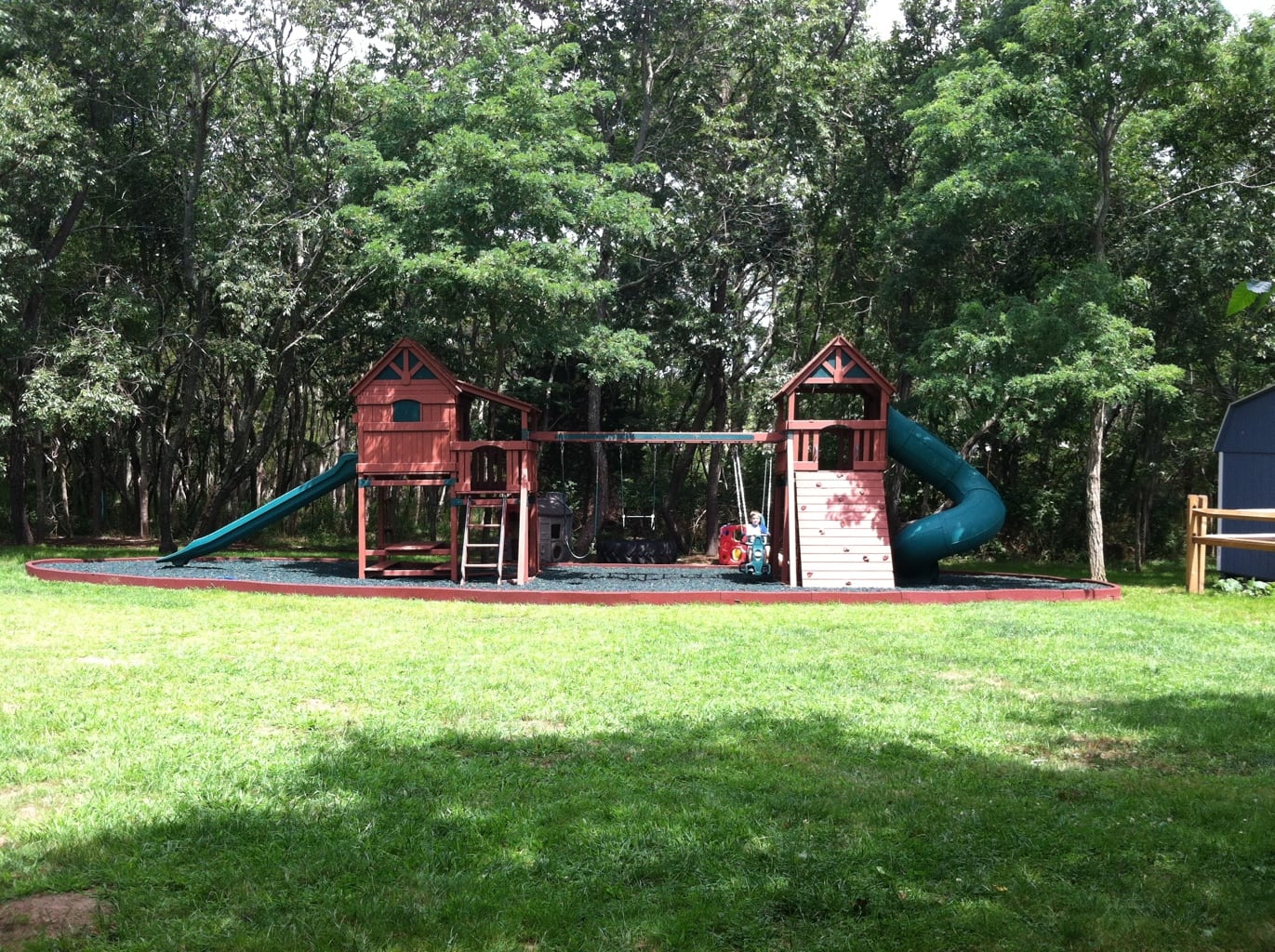 And then – as if this all wasn't enough – they had a HUGE outdoors play area. We spent a few hours at the Children's Museum of the East End and it was worth every penny.
So, if you are heading to the Hamptons with kids and concerned that there isn't enough for them to do. Think again! The CMEE promises a great afternoon.