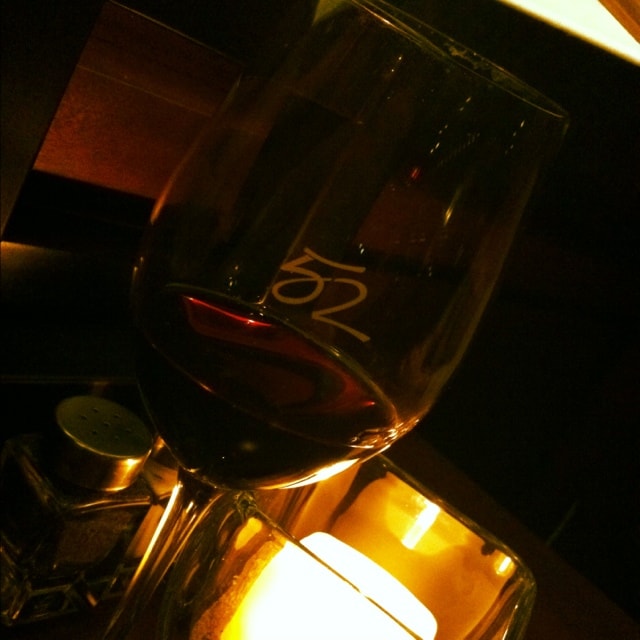 It's easy for me to eat a healthy diet when I'm home. I only bring in food that I know will help keep me in my current jean size. My absolute downfall is when I go out to eat with my husband. There is no filter – I see what I want and I order it. It's only after I finish and we are heading home that I realize what I've done.
Well, with Seasons 52 … that's really not an issue. I tried out the Roosevelt Field location on Long Island, but there are a TON scattered across America for you to visit.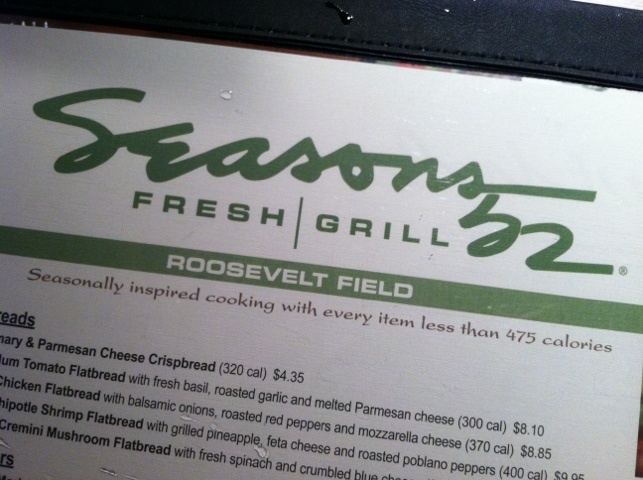 The top of the menu says it all – there's nothing available that's over 475 calories. It's almost like a safety net for people with impulse problems (you, know… like me). On a typical day, I would have ordered an appetizer and a main course, but Bill and I wanted to review this restaurant properly – so don't start doing any math because our dinner consisted of several dishes. 🙂
My first thought is one that I am sure is crossing your mind right now. Would taste be sacrificed to maintain their strict code of conduct? And the answer is NO!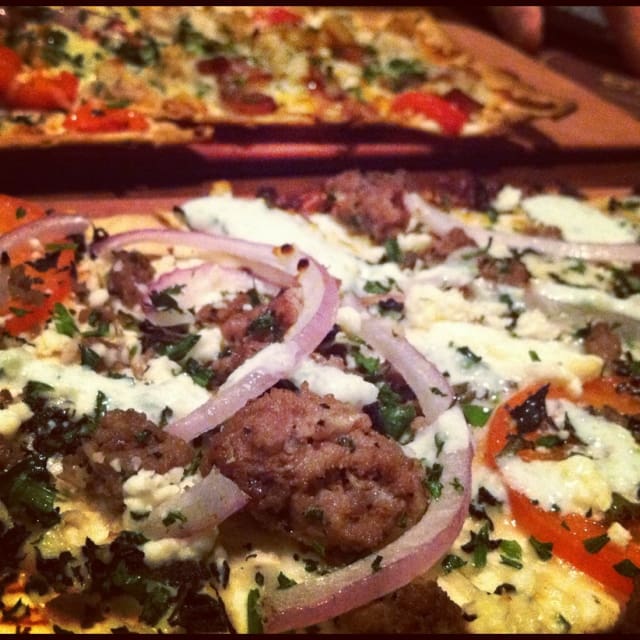 First, we ordered two flatbreads. Bill opted for a Lamb Gyro and I opted for Garlic Chicken. The gyro version is not part of the menu year round. In fact, nothing is available year round. The menu changes each season and then there are specials inserted once a week – ergo Seasons 52. There will always be something new, fresh, and exciting for you to try. LOVE THAT!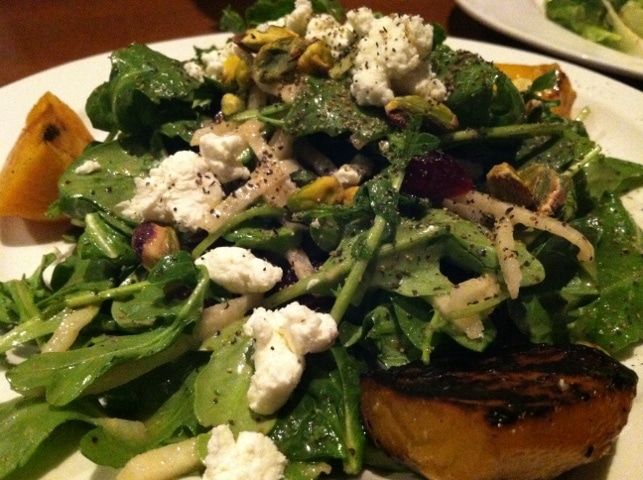 My Greek salad was pretty standard, but Bill's arugula mix was quite unique. Not only did they incorporate yellow beets and sunflower seeds, but there was a hint of cumin that stopped you in your tracks. I've never had a salad that tasted quite like this!
Another unique find that Bill couldn't resist was the stuffed mushrooms appetizer. These puppies were stuffed with shrimp and topped with panko breadcrumbs.
My dinner reminded me of summer. The chicken I ordered was chargrilled and you could actually taste the sear. It was so good! Bill's pork was served just right. I think we stayed in that restaurant for 3 hours and I'm not kidding! Lucky for us, they didn't kick us out!!
Honestly, we just left our accountant's office and needed to sit down and relax before heading home to the kids. It was the perfect meal to end a very long week. But it didn't stop there…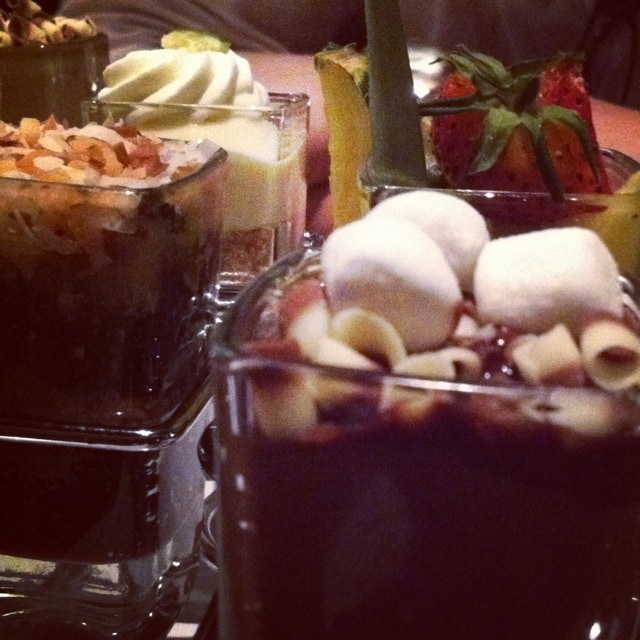 Dessert – yum! yum!  I am a buffet girl in the sense that I love to have a taste of many things. Well, the Seasons 52 desserts are small and PACKED with flavor. We tried the carrot cake and the mango cheesecake. Both were out of control. I've seen these little mini-desserts in other restaurants and I hated them! They tasted freezer burned… but not here. The Seasons 52 desserts were fresh and delectable.
Before I round out this review, I wanted to comment on two more points.
Check out the menu – there was a little section for wine lovers. Seasons 52 recommended wines with a variety of price points and aren't so well known. My husband had the opportunity to try a few and was pleasantly surprised.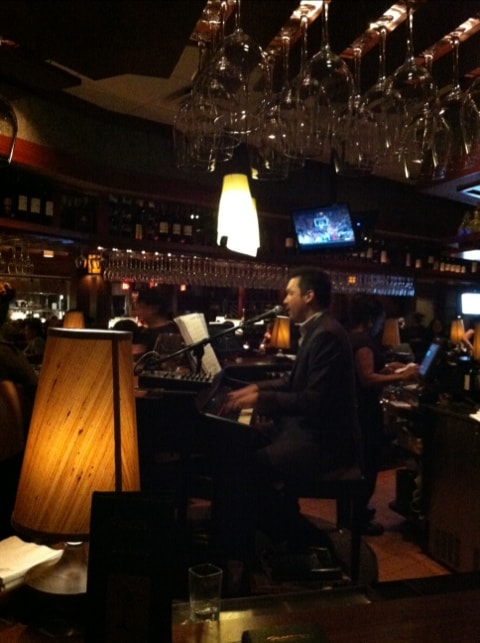 And there was a live singer! Come on – you can't beat that!! He was singing Billy Joel hits and was stationed right in the middle of the bar. I didn't realize he was there until we were leaving! I never thought to look behind the bar. So clever.
What do you think of Seasons 52 and their concept – no dish over 475 calories? I hope more restaurants follow suit.