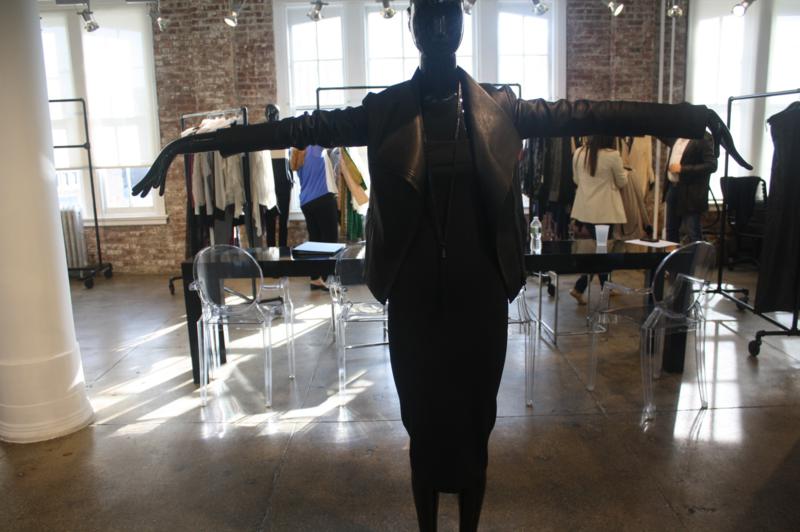 I paid a visit to Robert Rodriguez's NY office to check out his latest offerings for Fall 2012 and I was in heaven. I love his clothes! Rodriguez is based in LA but I was amazed at how accurately he captured the NY woman. When I think of NY style, I think sharp, dark colors with new silhouettes that flatter the figure without being overtly sexy. The NY woman's style is attractive and her clothes make you want to get a closer look. Rodriguez's clothes captured this spirit, precisely.
Firstly, I loved everything. Even the pieces that I wouldn't wear myself, I had to admire them for their precise craftsmanship and attention to detail. I loved the use of sequins! They stacked sequins and stitched a bead on the top of the stack. This treatment adorned a neckline of quite a few items. It's a new way to do sequins!
I also loved that he used a black transparent fabric over white. When I think about this, it doesn't sounds like it would look great but Rodriguez gathered the fabric for an effect that is so chic. Rodriguez uses leather in his collections and it is the softest, most buttery kind that you will ever feel.
Rodriguez was also right on trend for fall with forest green. It flatters every skin tone and looks natural.
To see more from the Robert Rodriguez' Fall 2012 collection, go to www.robertrodriguezcollection.com.
Tabitha