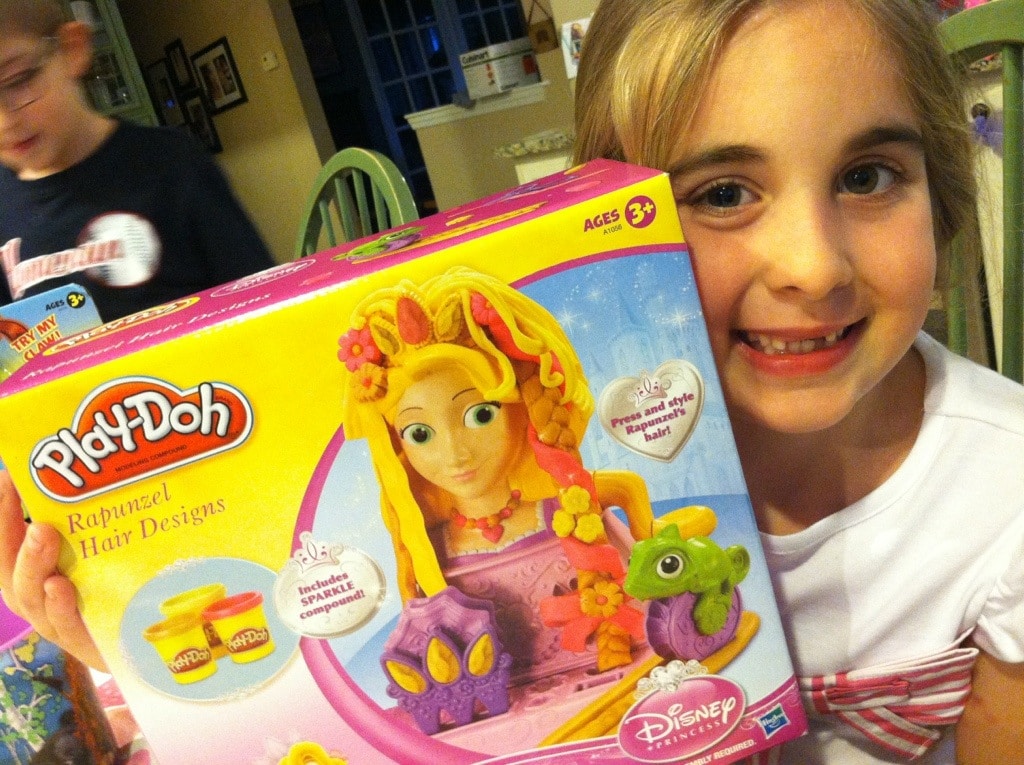 Natalie has been LOVING the new Disney Play-Doh Rapunzel Hair Designs set. Not only can you grow out Rapunzel's long beautiful hair, but you can add jewelry to it as well. Every little girl's dream.
Rapunzel's outfit serves as a means to create a variety of different embellishments. Full disclosure: I had NO CLUE about that. Natalie just started playing and then all of a sudden she pushed in a few pieces of Play-Doh into Rapunzel's dress and a lightbulb turned on above my head. Don't you love it when your children figure things out before you do? LOL
Everything is compact which ALL MOMS will appreciate. Every tool has its place -thank you Play-Doh for that. 🙂
This picture is hysterical because Natalie was VERY SERIOUS about making Rapunzel's hair. VERY, VERY SERIOUS. I couldn't help but capture this moment – even though it's borderline scary.
Here's a little video showing the Play-Doh Rapunzel Hair Designs in action.
* company sent sample for review