I'm considering Saturday the last day of BlogHer because on Sunday I was an absolute zombie. We had breakfast with a friend and then hopped right on a plane. So, here's a quick recap of a very long and fabulous day.
Audrey hosted a Sallie Mae breakfast and I realized it's about time to set something up for my kids' college funds.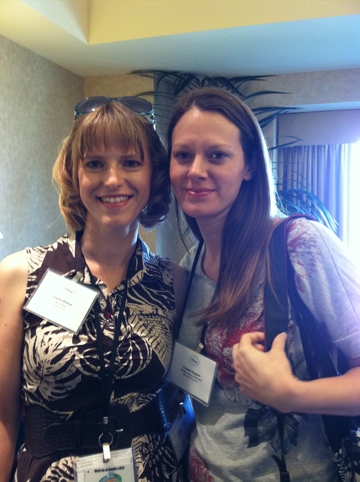 Then we headed over to the Disney suite and some girls got massages. We had to leave so I wasn't able to take advantage of the service enough though it looked heavenly. I did get a pic with Pooh though!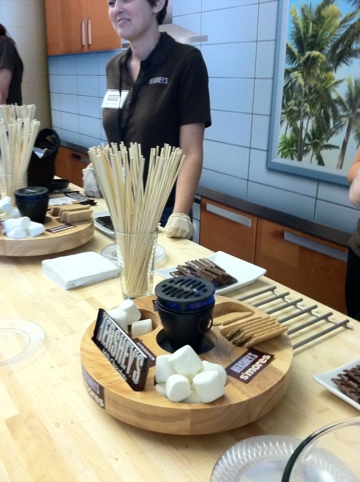 Then I headed back to the expo and checked out the S'mores suite. Shut the front door!! I almost didn't leave. Talk about a DRAW to get you there.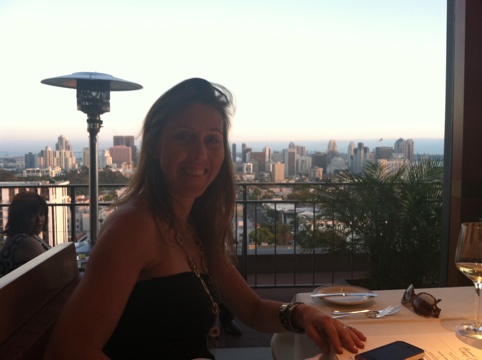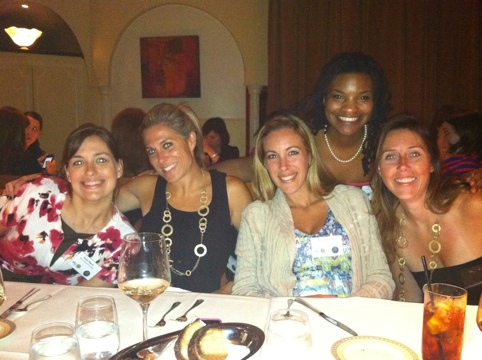 Then about 30 of us went to dinner with Tide – one of my favorite companies to work with. We went to this AMAZING restaurant – I kept thinking my husband would DIE if he was there with me. So right up his alley – the foodie that he is. Check out the menu:
At that point I was done for the evening, but Audrey had different plans. She made me go to the McDonalds party. There was dancing involved and I would have really enjoyed that – but I was pooped by then. We hung around for like 30 minutes or so and then bolted… but not before Audrey made me wear one of their silly hats.
However, I wasn't going to give her a smile…
Not everyone was against the look though. LOL! 🙂 Love these girls.
Then I won a pair of Naturlizer shoes! How cool is that!? Ignore the pajama pants please. I was halfway into bed at this point and had to go and pick them up. Didn't feel like getting back into my skinny jeans. Let's just say… it's a lot of effort.
Sunday morning – so much STUFF. I seriously don't know how I got it all home. It was insane. I had 4 bags and am a weakling!!!! But we managed.
Then I had like a 3 hour wait at the airport – but there were plenty of friends to keep me company.
What a ride!! BlogHer will be in NY next year so I can't wait!!