When it comes to home décor, I love popping into T.J. Maxx and Marshalls to see what goodies they have in store. In addition to scoring great looks at unbeatable prices, where else can I buy my husband a pair of his beloved Levi's jeans, my expected bundle of joy a Carter's summer dress, Ralph Lauren bath towels, throw cushions for the couch, and some granola to snack on for my trip home, all for under $50? No where else. That's why my home is practically a T.J. Maxx and Marshalls showroom. From the chalkboard hanging on our kitchen wall, to the glass vase that you would swear looks like it was bought at auction, my home is a Maxx-Marsh home. I (almost) never have to feel guilty about my ever-expanding wardrobe, or the season's overture in our furnishings, because I can do it on a budget. With that in mind, I couldn't wait to check out some of the great preview finds in store at T.J. Maxx and Marshalls for spring and summer 2014. While it is absolutely freezing in New York, I'm getting excited about the warmer months with these cheery and flowery pastels in accessories for entertaining. Just the kind of palette renewal we can all use after a brutal winter!
As someone who appreciates a tidy looking home with decorative purpose, I love anything that allows me to organize my life and home in style. I'm a sentimental person, so I keep a lot of little things that I feel have special meaning, but I don't like clutter at all. I love the look of these stacked travel suitcases/boxes. Not only do they look like a purposeful home accent, but they're incredibly useful to store everything from crafts to papers to electronic wires that seemingly have no place. This is a life-saver for me especially, as we're expecting a baby girl in May, and in a NYC apartment, we need to make the most of every inch of space we've got.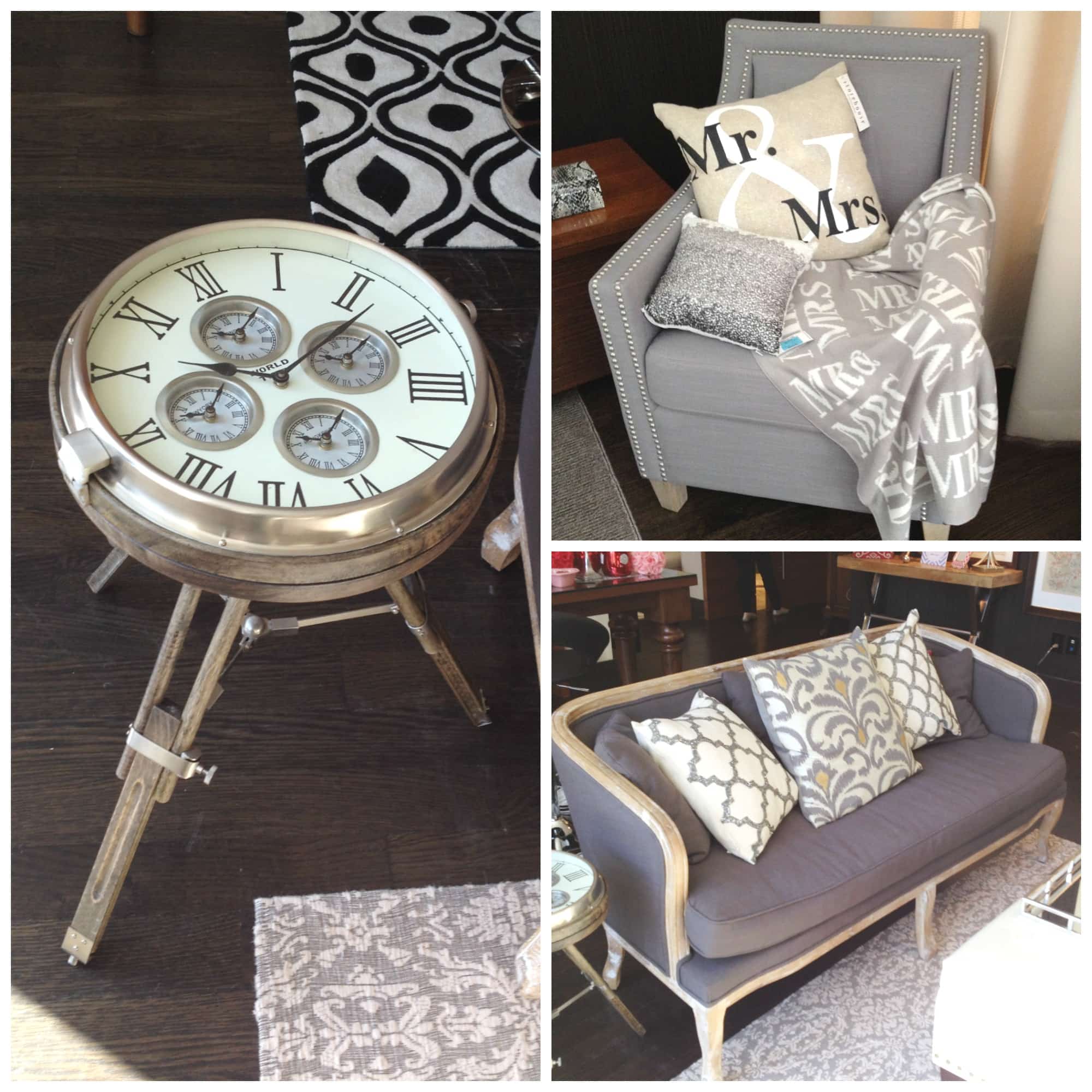 Finally, my favorite part of home decor at T.J. Maxx and Marshalls (aside from the price- that is always #1 in my book) is that being on-trend never has to be too trendy. There's so much versatility, with something for every taste and need, and the quality and look of the home accents available can last for years and years. One of my favorite end tables is one I bought at T.J. Maxx more than a decade ago when I was in college. With so many timeless items to choose from, I just can't imagine looking anywhere else first.
Although I feel inclined to recommend visiting T.J. Maxx and Marshalls in-person for a full scope of great treasures, you can also check out T.J. Maxx online to do some fashion, bed, and bath shopping, as well Marshalls online for some fab finds.
Written By Samantha Sendor