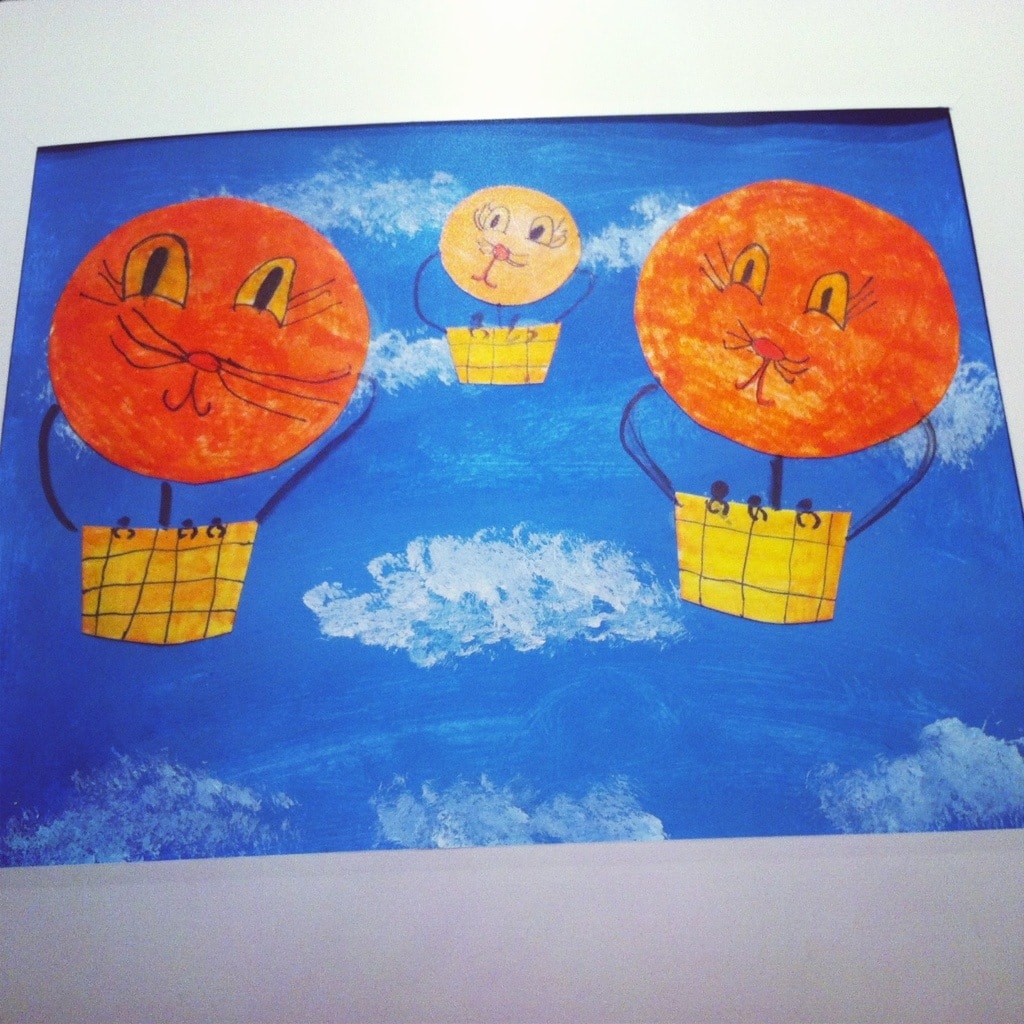 When I had Natalie in 2005, I signed up for an art class as a reward. I always wanted to learn how to paint and thought it would be a great stress reliever once a week. And it WAS. So, when my daughter told me she wanted to sign up for a local after-school art program, I was elated!
It's been one amazing project after the other. And the price is RIGHT which is an added bonus.
I LOVE this class to PIECES. The best part? It never ends. The school has classes for every age – up to adulthood. So, if she really wanted to – she could do it for the rest of her life. At one point, I just might join her and take the class with her. LOL – I'm sure she will LOVE that when she is 13. 🙂
This is what she came home with yesterday. I'm totally framing it.