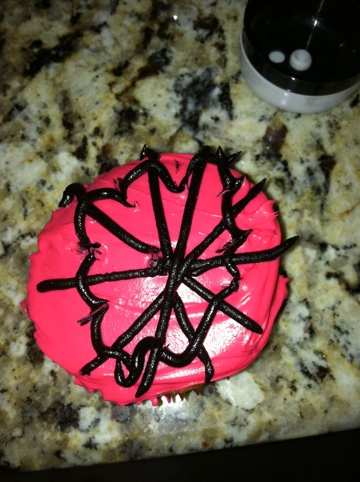 What is this mess? Who the heck did I think I was? I had a vision. I went out and bought random supplies (all of which didn't fit one another). I guessed on the color. I swung it with the web… and I threw this puppy right in the garbage.
My attempt to make Spider-Man cupcakes was embarrassing… to say the LEAST!!! You can't say I didn't try though. 🙂
Without wanting to go back out to the store, I threw a bunch of Hershey's Kisses on the top, sprinkled the whole thing with Christmas sprinkles (those are still good, right) and topped them with left over clowns from last year's birthday party.
LOL!
Who wants a drink?!