Mother's Day is the only holiday we split as a family. I HATE having to go to two different houses on the same day. So, typically we just alternate years. One year we are with my family and the next we are with my husband's side. However, we can't NOT see our moms on Mother's Day – so we make the exception.
In the morning, we have brunch with my in-laws. The kids love going to their house because they have so much room to run around. Plus my mother-in-law always decorates for the holiday. So, it's festive and fun!
She even got a little creative with dessert this year. She mixed Cool Whip and the cherry juice from the maraschino cherry jar to come up with some yummy tasting frosting.
Then we headed to my side of the family. This picture cracks me up. Doesn't it look like the last image of an intro sequence for Mob Wives? If only my hair was a little darker. LOL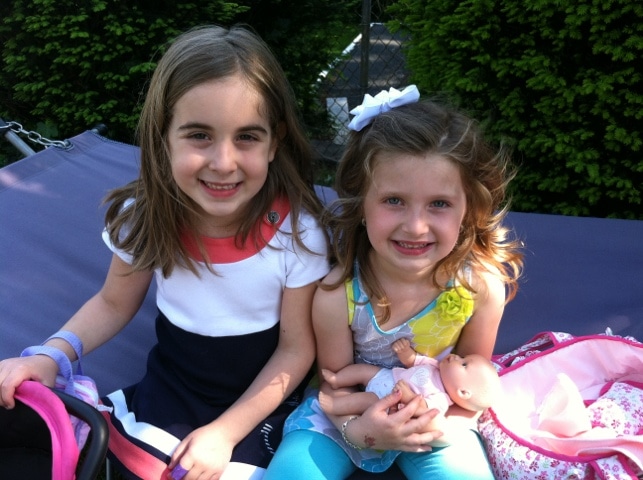 Kids got to spend some time with their cousins.
And I got to catch up with mine. Great day!
What did you do for Mother's Day??