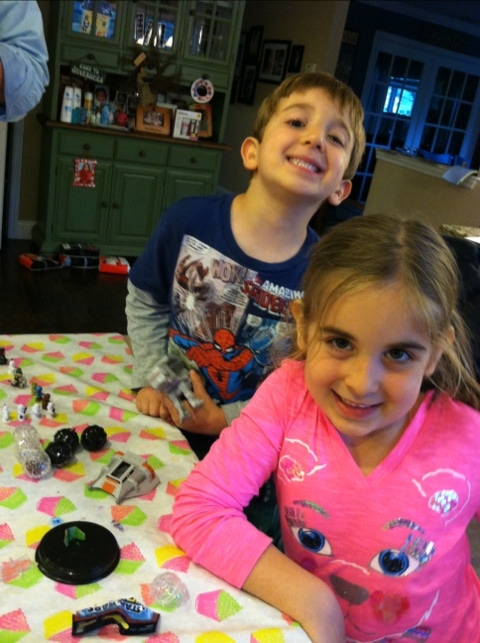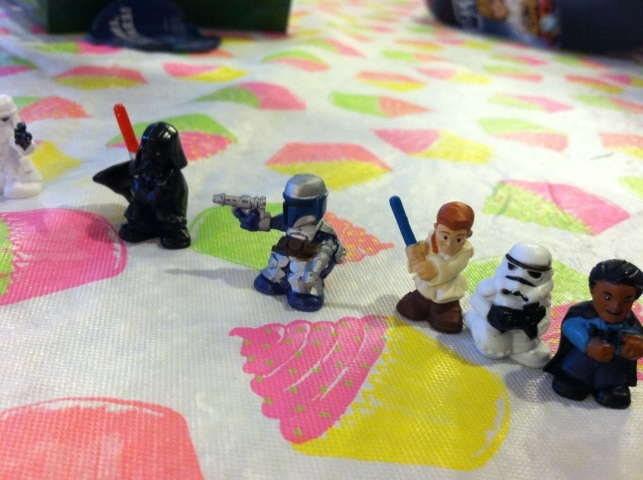 Do you have a child that is utterly obsessed with Star Wars? It almost feels like once  a child hits the age of 4 – genetically he is forced to fall in love with the franchise. It's like a virus! Every boy I know LOVES LOVES LOVES Star Wars! The Star Wars Fighter Pods are the newest fun Star Wars collectible from Hasbro and you know my son was ALL OVER THEM when I showed him the box.
Star Wars Fighter Pods feature micro heroes and mega battles, as players use Fighter Pods to knock down as many figures as possible.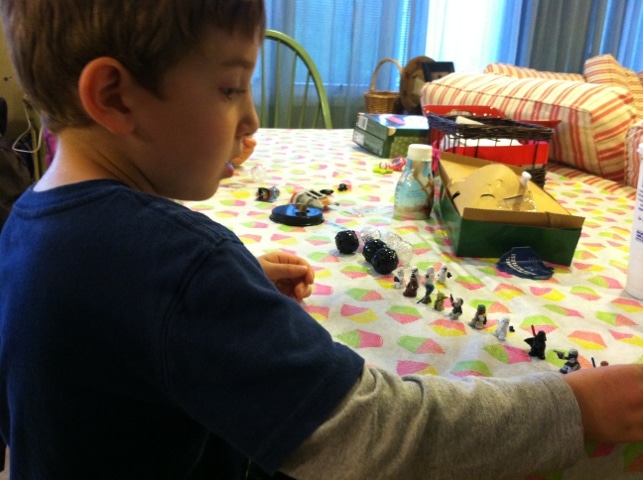 Even my daughter got into the action. They split the action figures in half and went at it for HOURS. There's something about tiny toys – kids get a kick out of them!
I also wanted to let you know that as part of Lucasfilm's official May the 4th celebration, Hasbro is proud to offer 20% off on all Star Wars products on HasbroToyShop.com* for today only! 
This is a great chance to save on items like Star Wars Fighter Pods, Star Wars action figures, Star Wars Ultimate FX Lightsabers and more!
For more information on how to save 20% on all Star Wars items today only on HasbroToyShop.com, click:
http://www.hasbrotoyshop.com/star-wars-may-the-fourth
Are you ready for the contest? We have a Star Wars set to giveaway which includes:
16-pack of Fighter Pods (with vehicles)
two 2-pack blind bags
How do I enter? You have a few options AND EACH COUNTS AS ONE ENTRY. There is NO LIMIT to the number of times a reader can enter (via any of the entry channels) this contest. Please leave a comment for each entry, and include your email in each comment as well:
Leave your email on the contest entry form.
Become a fan of LAB's Facebook Page. Then leave a comment on the wall saying you entered the Star Wars Fighter Pods giveaway.
Tweet this message: "Hope I win @HasbroNews Star Wars Fighter Pods giveaway from ladyandtheblog.com (@verasweeney). RT to Enter #contest #giveaway".
Like Hasbro on Facebook and leave a comment saying you entered the Star Wars Fighter Pods giveaway on ladyandtheblog.com.
Post a link to this contest on your blog (and then leave a comment on this post with your link).
Follow Lady and the Blog on NetworkedBlogs.com
Stumble this post (not the site) and leave me your StumbleUpon Name in your comment.
Comment on other Lady and the Blog posts and reference this contest. Be sure to add that the comment is acting as an entry to the contest. Each comment counts as one entry. Please be sure to include you email when asked otherwise I won't be able to contact you.
Sign up for LAB's newsletter. Are you already subscribed? Leave a comment letting me know.
Contest ends Midnight, Eastern Time, 5/7/12
Winner(s) will be selected at random.