The kids had a chance to get their hands on Mario Party Star Rush for the Nintendo 3DS and were thrilled to do so. There are a variety of ways to engage with Mario, Toad, Luigi and the rest of the game in this party-styled game. In fact, there are 7 modes of play to entertain your little ones.
But why play alone when you can get everyone involved. And hey! While you are at it, grab a few mustaches and have a TRUE Mario bash. I mean – I cannot STAND how CUTE this photo is. Caleb with a mustache? I didn't think I would see that sight for years to come. 🙂
Mario Party Star Rush offers a variety of fun. You can dive into minigames, join up to three players over local wireless, or check out the seven different modes of play – including Toad Scramble, a mode with open maps where everyone plays as Toad, but Mushroom Kingdom allies are waiting to take down bosses in mini-games. Super fun!
What else can you expect?
Mario Party Star Rush Features:
Explore open maps across wildly different worlds in Toad Scramble, and recruit Mario™ character allies to your team
Break free of turn order: all players plot strategies, roll the dice, and move… simultaneously!
Play as Mario™ characters like Luigi™, Peach™, Daisy™, Wario™, Waluigi™, Donkey Kong™, Rosalina, Toadette, and Yoshi™ in various modes
Race around a game board, competing in a rapid-fire minigame gauntlet while sabotaging your friends in Coinathlon
Packed with fast, fun modes and minigames, this party offers something for everyone
Join up to three* friends and enjoy multiplayer over Local Wireless or Download Play**
The game is also compatible with the Super Mario series amiibo figures. There are seven new amiibo figures to purchase separately, including Daisy, Waluigi and glow-in-the-dark Boo. TONS to choose from. Visit http://www.nintendo.com/amiibo for more info.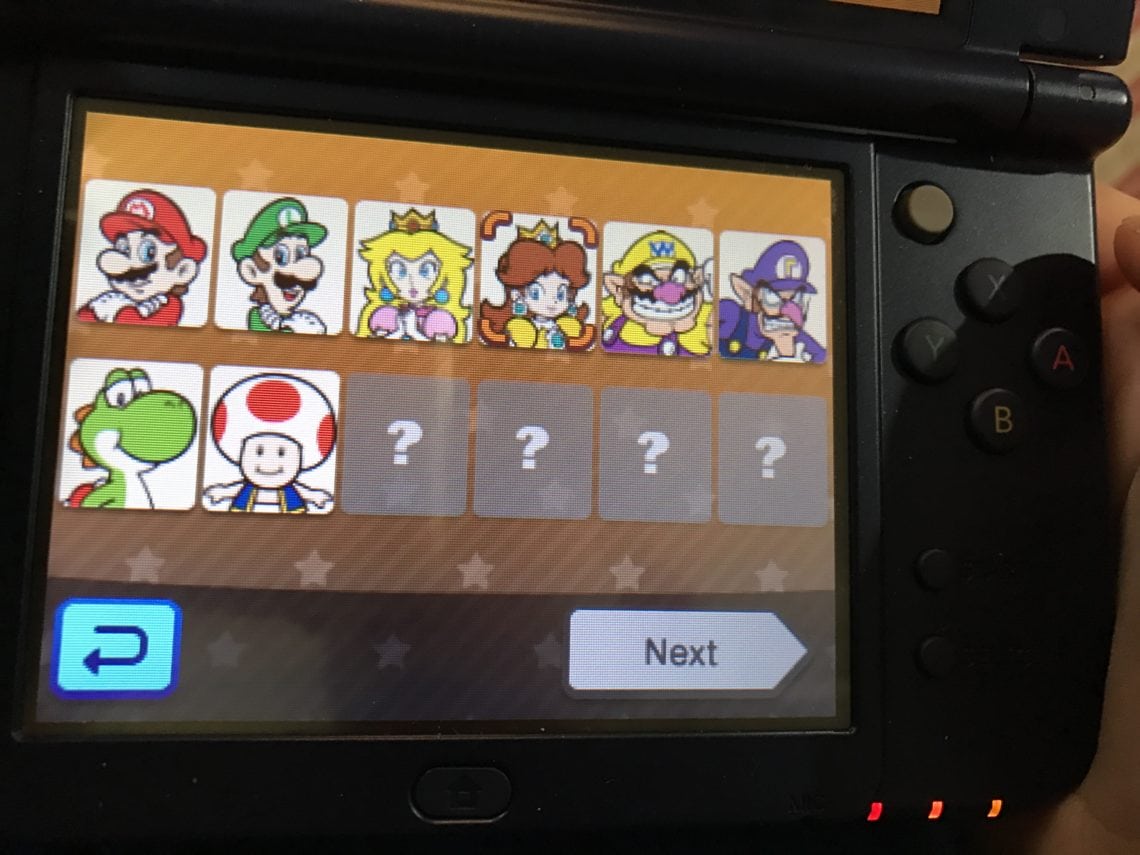 Simply place the piece when instructed onto the Nintendo 3DS and that character is instantly added to the game. What an easy way for you to increase your Mushroom Kingdom allies!!


We are having so much fun with Mario Party Star Rush and thank goodness for that. We have a few plane rides ahead of us and need all the fun portable games we can get. Wifi optional!
*company sent sample for review