Mobile phone. Cell phone. Wireless device. Lifeline. Best friend.
Ok, I'm kidding (a little) about the whole best friend thing, but most people would agree that few things in our modern lives are as important to us as our phones. We talk, we text, we surf, we take pictures and share our lives. Phones keep us tuned in and connected. My phone allows me to run my business remotely and still be present as a mom. Without my phone, I truly wouldn't be able to live the life I am so happy with and so thankful for.
That being said, of all the conveniences a modern smartphone can get really, really expensive. As essential as a smartphone may be, it is still painful when the bill comes each month — especially if you're locked into a contract for another 14 months!
Thankfully, there's Cricket Wireless, and I'm pleased to tell you that I am partnering with the company on this post so you can learn more about their service. I'm certain you are going to love it as much as I do!!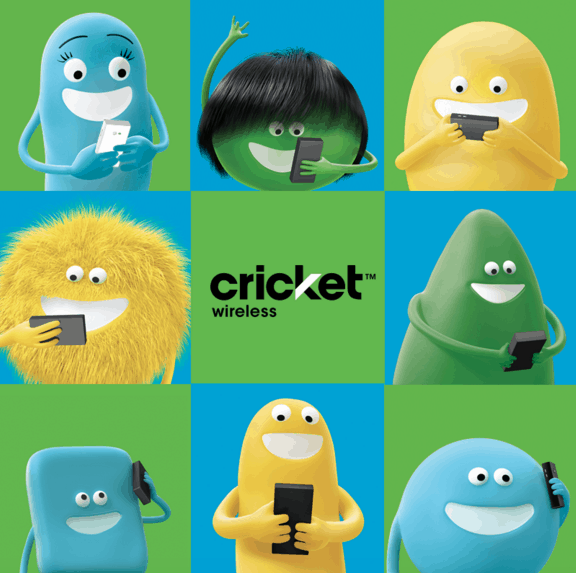 Cricket is a different kind of carrier. With Cricket, you get the best cell phone plan for your needs — pure and simple. The company prides itself on offering a variety of phone plans that are very affordably priced. And all of Cricket's monthly rate plans have taxes and fees included in the price. That's honest, transparent, monthly plan pricing, and it's so different from what you are probably used to. To top it off, they offer all the top features you want, such as unlimited talk and text and more 4G LTE cell phone coverage nationwide than T-Mobile, Sprint or Boost. Plus for me – there's no annual contract!
As much as we all can really appreciate honest and transparent (imagine that) pricing, there's always another important consideration when dealing with your phone, and that's the phone itself! It can get pricey, especially when you are looking to change carriers. Well, guess what? Another reason that Cricket Wireless is the bomb is that they offer great deals on phones when you sign up!
So let me count the ways to save! First, save $100 on some of their best 4G LTE smartphones if you bring your number to Cricket! * But hurry, this is a limited time offer while supplies last. It does require porting your number and a minimum plan of $40 month which gets you high speed data access and unlimited nationwide talk and text! Other fees, charges & restrictions apply; Make sure to see offer details below.
Hmmm — new phone smell indeed.
What if you JUST got a new phone and can't bear to part with it (like me)?? It turns out that your current phone MAY actually work on the Cricket network — this makes it even easier to switch and a new SIM only costs $9.99! Please click here to see if your phone is compatible.
Finally, group plans. I have 5 phones on my plan right now, and that's before I get my kids a new phone of their own (ouch, I know it's coming soon). Cricket Wireless allows you to Group Save, and to save up to $100/month with 5 additional lines.
That's some maximum value, baby! Cricket Wireless offers great deals all around with no sacrifice in customer service, features or network strength.
To find out more about maximizing with Cricket Wireless, please check out:
This blog post is part of a paid Megan Media and Cricket Wireless blogging program. Opinions and ideas expressed here are my own.
*Limited Time Offer, while supplies last. New lines of service only. Only valid on LG G Stylo, Samsung Galaxy S6, iPhone 6s 16GB & 64GB and iPhone 6s Plus 16GB & 64GB. Tax & first month svc charge due at sale. Excludes ports from AT&T. Activation Fee: Up to $25/line. Other fees, charges & restrictions apply. Restocking Fee: $25. Pricing, terms & restr's subject to change and may be modified, or terminated at any time without notice. Coverage, svc & 4G LTE not avail. everywhere. See store for offer details.