I'm flying home right now and thought I should time stamp out this post about The London Hotel in West Hollywood while I'm en route. Frigidaire flew me out to LA to do a video with the ALWAYS LOVELY Jennifer Garner to support her charity of choice – 'Save the Children'. I a-d-o-r-e how down to Earth she is. I've met her a few times and she is simply a pleasure.
Anyway, I must have looked exhausted when I checked in because they upgraded me to a suite. Ooh La La! I just about hit the floor and cried tears of joy. I don't have a King Bed, so when they told me I was getting one… I was SUPER EXCITED.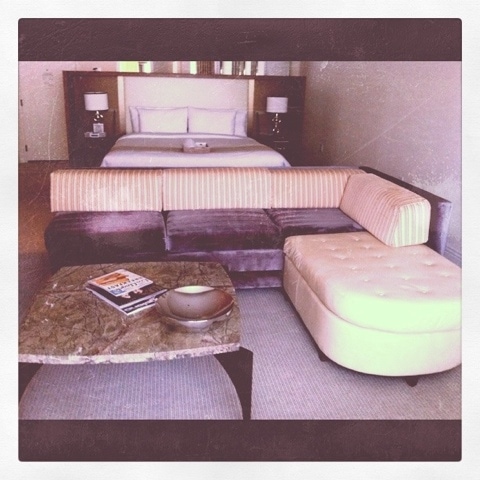 This isn't the first time I've stayed in The London. After putting on our first 'Getting Gorgeous', I slept in The London NY and LOVED it as well. What a great hotel brand!
With a mini living room, a small office area, a king size bed and a bathroom I would KILL FOR – you better believe I'm returning.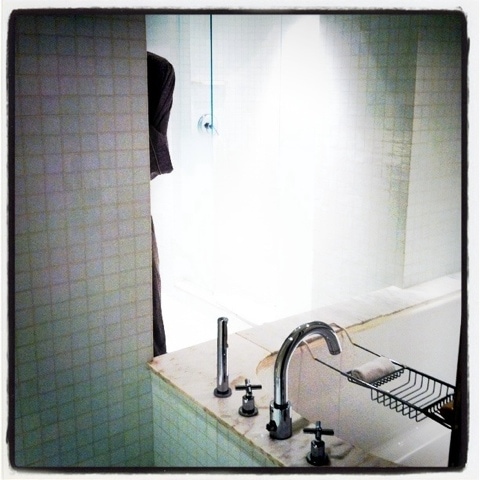 Shut the front door! That bathroom was larger than my HOUSE. Ok, I'm exaggerating a bit – but you get what I'm saying.
And here's the view from my room – a lovely garden with an over-sized chess board. FUN!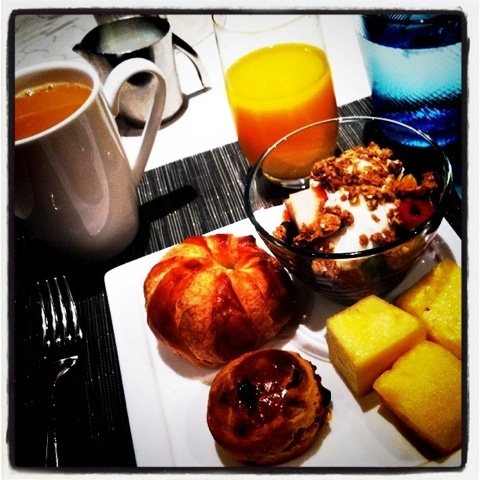 Now… here's where they sealed the deal. Every guest gets to take advantage of a full SPREAD of delicious food for breakfast. Included!!! Gordon Ramsay is the chef – so what else can a person expect?
If you are traveling to LA or NYC, consider checking out 'The London'. You will NOT be disappointed.