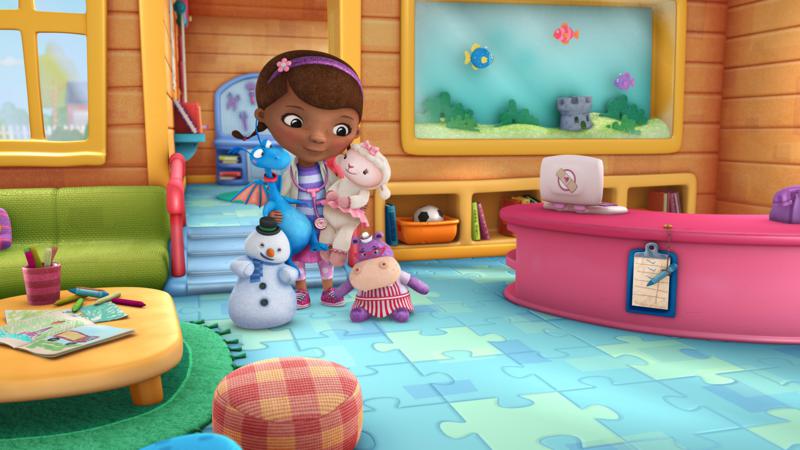 Today is the day! Disney Junior, a 24-hour basic cable/ satellite channel specifically for young kids ages 2-7 launches today! They have some pretty new and exciting things in store for the little ones. Among them are favorites like Jake and the never Land Pirates, Mickey Mouse Clubhouse, Jo Jo's Circus and Rolie Polie Olie. I'm really excited to tell you about a brand new show that is premiering with the new channel, Doc McStuffins.
Doc McStuffins is centered around a little girl whose toys and stuffed animals come to life and talk to her. They do this especially when they're feeling a bit under the weather. She and her friends run a clinic out of her playhouse in the backyard. They help her toys feel better while teaching your little ones about the important of good health, hygiene and compassion. I love that this show can possibly address some serious parts of being a child. If you have a child who has to visit the doctor frequently, Doc McStuffins will hopefully make it a bit less scary and give your child a character to identify with. DocMcStuffins is kind and caring with her toys and stuffed animals, all attributes that kids are learning. It can also help them be empathetic to a sick friend or classmate.
If you're wondering, the series has a health and medical consultant so that all the info rmation that is being presented to your child is accurate and helpful.
Go to www.disney.go.com/disneyjunior to watch a clip of a Doc McStuffins episode and check out all the other fun shows on the new Disney Junior channel, premiering today.
Tabitha
Company sent product for review.