My mom slept over this weekend and we all spent some time hanging out in the living room. My little girl and I pretended to be vampires…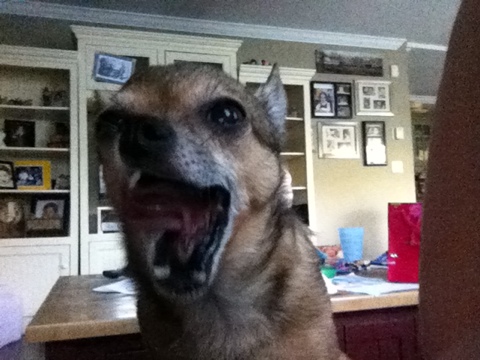 Meanwhile, my Jilly girl roared for the camera. Ok. Ok. So, she was yawning – but it looks like a roar! Natalie was CRACKING UP OVER THIS PHOTO. So funny!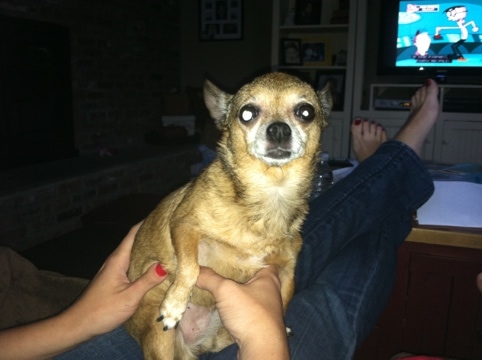 Natalie then BEGGED me to let her take a picture of Jill. So, I let her and my poor pooch looked so unhappy about it.
And then… I did the crossword puzzle. I used to do these (with a LOT of help from Bill) awhile ago, but life happened and I haven't really had time. Well, this weekend, I was determined to get back into the habit. My mother is the QUEEN of the crossword puzzle – so the three of us did it together.
I did it for about a half hour and then gave up. I'm just not smart enough! But my mother and husband WOULD NOT STOP UNTIL THE ENTIRE PUZZLE WAS DONE. I practically took a nap, showered and then cooked dinner and these two were still going at it. It was out of control. But I have to give them props – they did finish it!
Just a typical weekend 🙂