My daughter is taking part in a cookie bake off this week and we had to bake our batch last night. There was one rule – it had to be from scratch. I tried to say that adding walnuts to a chocolate chip cookie mix was similar to homemade… but they didn't buy it. So, from scratch it was!
I had a lot of Nutella in my house – so I looked online and found this recipe. Her pictures are WAY BETTER THAN MINE. So, go check them out.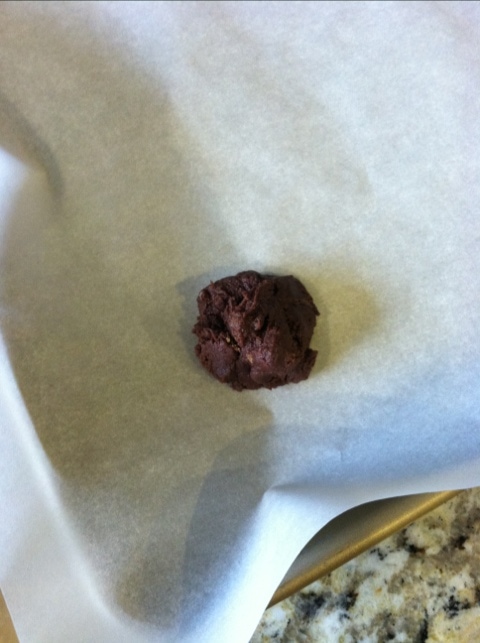 Click here for full recipe. I threw everything in the mixing bowl. Didn't separate wet and dry – never do. So, if that part scares you – then skip it.
The kids enjoyed smashing down the cookies to make them flat. It kept them occupied for a while which was a real treat.
Throw them in the oven for 11 minutes at 325 and VOILA! Chocolate Nutella Cookies. Yeah – they taste as good as they sound. 🙂