Natalie had her first school project due this week. It's only going to get worse – I know that. I can't imagine how parents of 6th graders handle the workload that probably gets sent home. Getting nervous just thinking about it!
Well, my daughter had to pick a book and create the main character. She opted for 'If You Give A Mouse A Cookie" and it basically became a family project. There was NO WAY she would have been able to do it – so we basically all chipped in.
Is that cheating?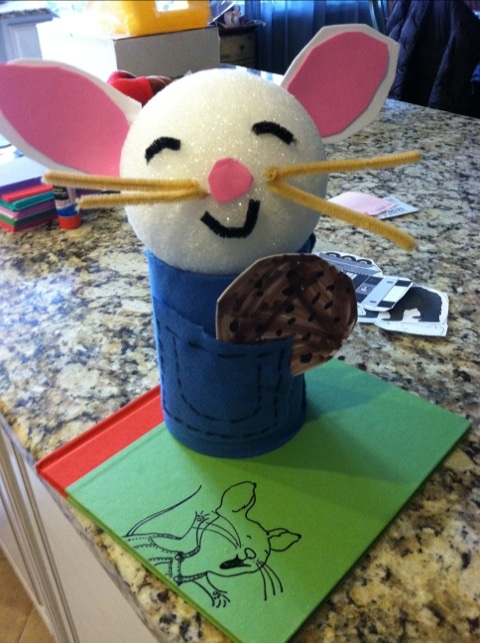 I can't imagine a 6 year ond would be able to accomplish something like this on her own? Do you help out your little one when they have something like this to do?? Or do you just let them have complete control?
Natalie is my oldest – so I don't know what is right or wrong??