This picture is hilarious. I was begging the kids to go wait in the shade – but they wouldn't. They HAD to be first for the free Ben and Jerry's frozen greek yogurt. I couldn't pry them off that concrete for ANYTHING. But the wait was well worth it.
Yesterday, I hosted Ben and Jerry's at my local town pool in Long Island. Did you know that Ben and Jerry's has a truck tour that is making stops all across the country offering up free samples of their new greek frozen yogurt?  It was a REAL treat for the kids of my town because we aren't allowed to have ice cream trucks in our neighborhood. No really! Most of these kids have never had ice cream from a truck before. So, I totally understood the line.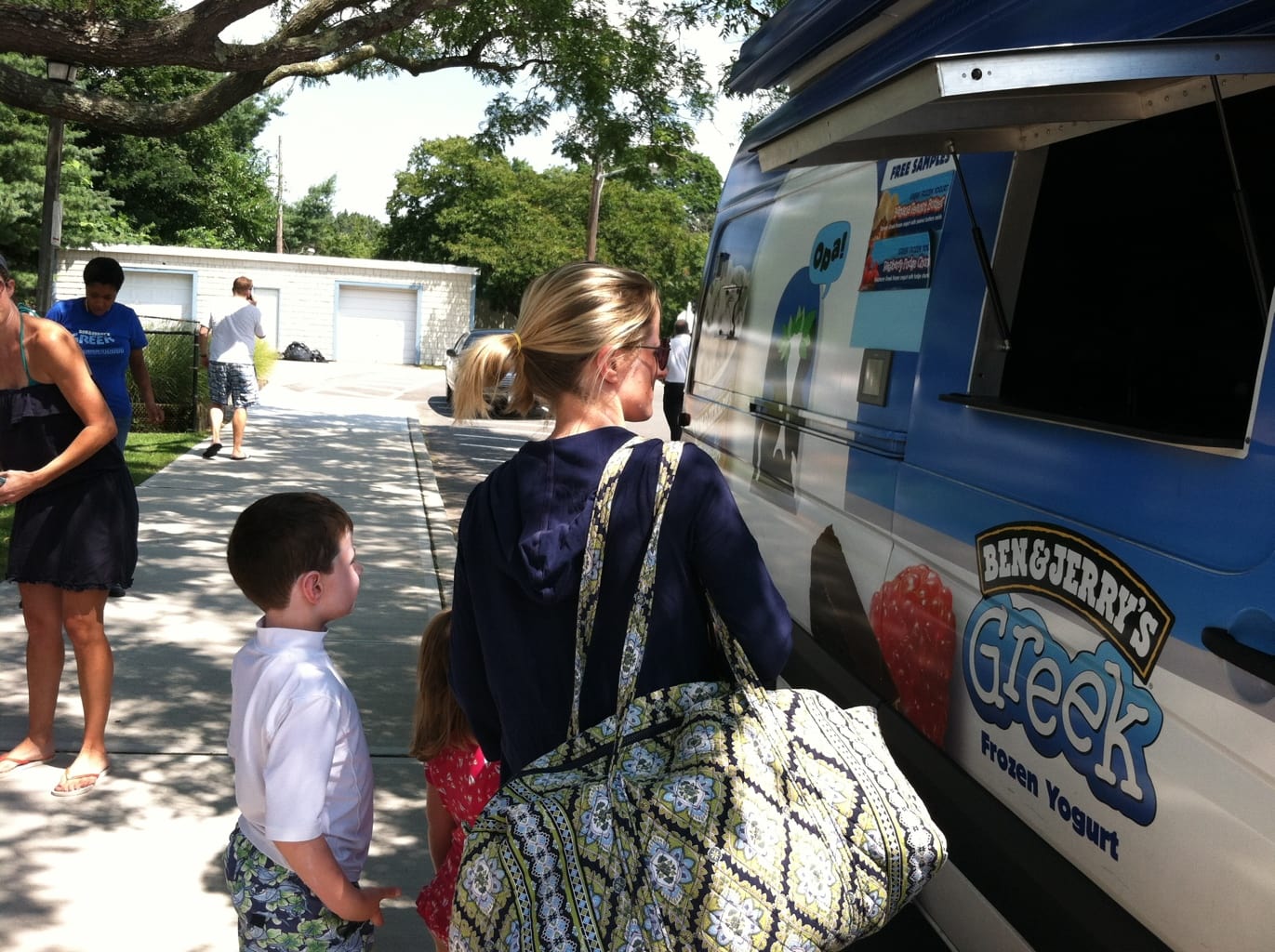 Ben and Jerry's has a new greek yogurt line. Have you tried it yet? It was pretty darn good! There were two options for the kids to choose from – Banana Peanut Butter or Raspberry Fudge Chunk. Most kids tried both – who could blame them? 🙂 Ok I did too.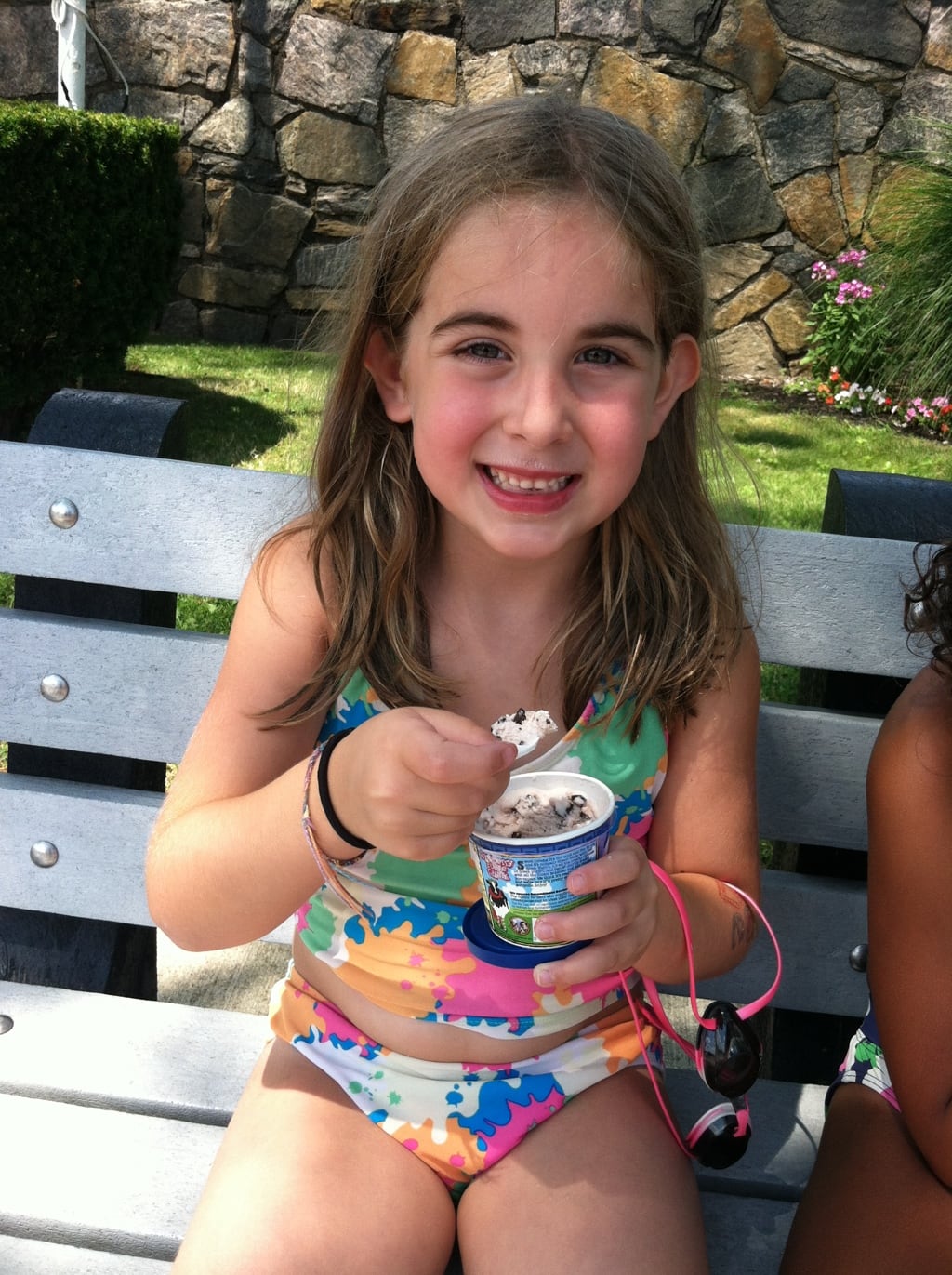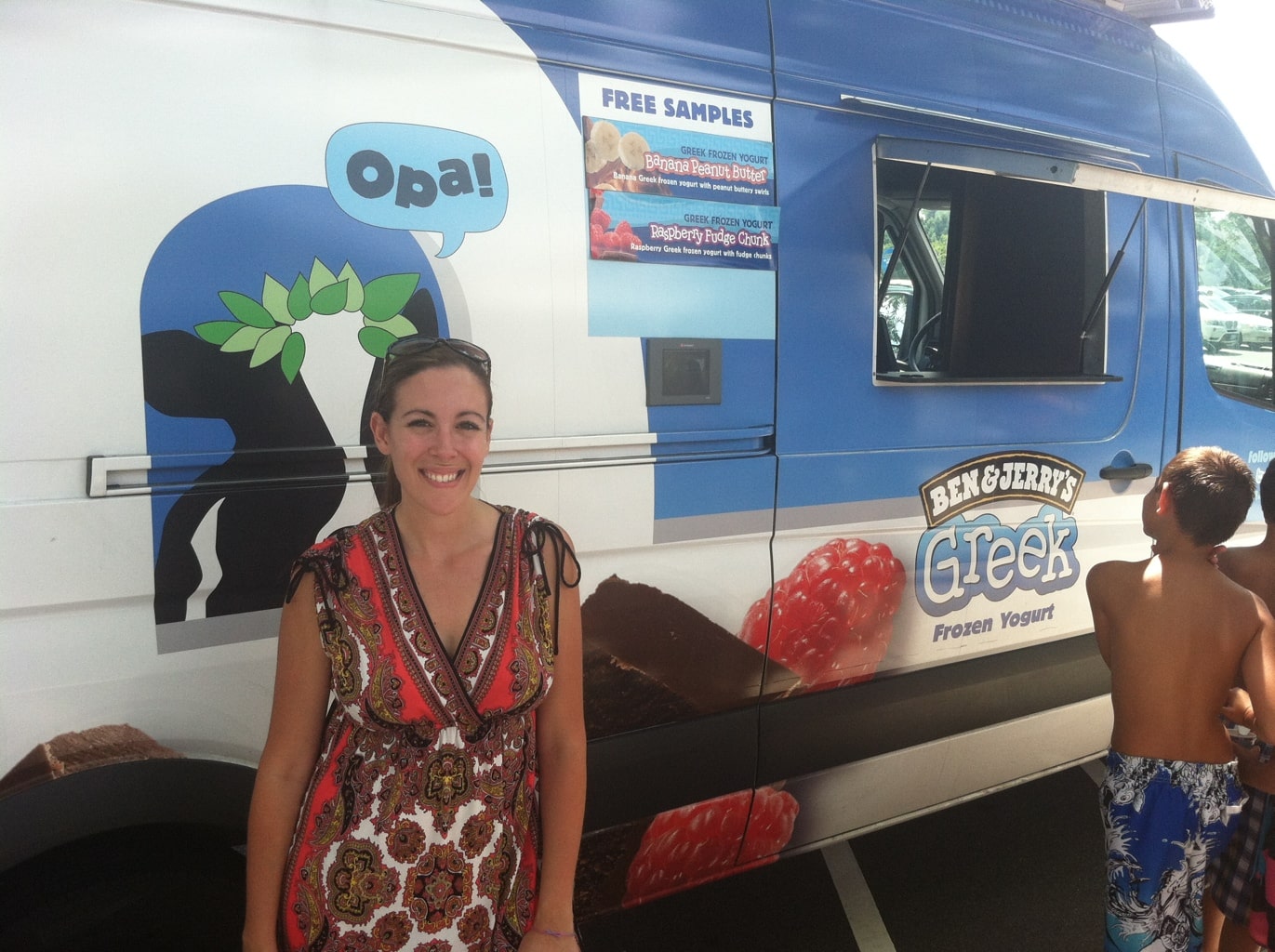 Smiles around the house! Truly. All the moms were chatting about how they didn't even know frozen greek yogurt was an option and the kids were gushing over the flavors. Everyone was happy.
Then my daughter met up with a friend of hers and they got a little campy. These two girls made me take a few staged photos of them feeding one another. I thought that was hilarious!
If you want to check out all the Ben and Jerry's Frozen Greek Yogurt flavors – click here. There are 4 to choose from. Blueberry Vanilla Graham sounds DIVINE.