This is a sponsored post for SheSpeaks/Prudential.
Recently, I was invited by SheSpeaks to speak on a panel alongside members of the Prudential financial community and discuss how women can prepare themselves for retirement. Getting ready for retirement is not something that needs to happen during a specific decade of your life.
Naturally, the earlier you start thinking about the end game, the easier it will all be. But the notion of "better late than never" is pretty prevalent with financial planning.
You never want to hear a woman say that she waited too long and is no longer viable for retirement planning. That's just absurd. Start today if you couldn't start yesterday. Protected lifetime income can help you have the retirement you've been dreaming about.
Financial Gaps That Women Face
Getting ready for retirement takes some planning, but the fact that you are even THINKING about this notion of saving and investing puts you on the right side of the equation. You recognize that you need a nest egg and that your nest egg needs to be protected. Especially as a woman.
Let's talk about some of the different financial gaps that women face today:
Women on average make only 81 cents to every dollar that men are paid

1
Predictably women's social security benefits are 23%

lower than that of their male counterparts2

Women in the U.S. spend 28 hours per week on household chores – 65 percent more than the average for men

3

Women out-live men an average of 5 to 6 years.

4

Women don't invest to the same degree as men do.

5
So, we live longer, make less, spend more time doing other things which prevent us from focusing on our careers and… we are risk-averse. That's a lot to carry.
There are factors that put women at a disadvantage when it comes to retirement planning. The first thing we have to do is acknowledge this all. Knowledge is power. The second thing we need to do is admit that we need help if we do.
That's where Prudential comes into play. They help women achieve financial wellness by providing education, advice, and solutions that help grow and protect their lifetime income and their legacy. They offer support to those that are getting ready for retirement and who don't know how to start the process.
If you don't know where to begin, how about starting with a financial professional who can look at your whole picture and figure out where you need a little help. Money can be overwhelming to process. I can manage my day-to-day, don't get me wrong.
But how will I know if I am saving enough to ensure decades of financial freedom? How do I make sure I optimize Social Security, minimize taxes, and mitigate risk? Getting ready for retirement is not always cut and dry. You will need a gameplan.
Financial professionals have a key role to play here in helping women to develop retirement income strategies that meet their retirement goals and help women to realize the lifestyle they want in retirement.
Getting Ready For Retirement: Protected Life Income
Have you ever heard of the concept of receiving a "paycheck" during retirement? Or did you think you would just save up as much money as you could for your whole life and then pull from it little by little until there was nothing left in the pot?
Most people probably viewed retirement as the latter, but the truth is you don't have to live your life with money under the mattress. An annuity is a type of investment that can help create income after you stop working – it is like a "paycheck" in retirement. You can make your money work for you and there are professionals available to show you exactly how.
We need a plan when getting ready for retirement. And yes, I say "we" because I am in this boat alongside with you. We can't just assume things will work out. It's not the same as it was two generations ago. We can't depend on social security and pensions holding their grounds.
I'm sorry – I said it. It's a fact. If you are living out your life thinking that you are going to ride your social security check, please use this post as a newsflash!! That won't cut it. If you are at a point in your life where you are getting ready for retirement, I wouldn't bank on social security.
Every person needs something different. There is a unique strategy for you that can be created by talking to a Prudential financial professional which can help you specifically work your money in the best way possible. Getting ready for retirement for me will look very different than it will for you.
Lessons Learned From The Prudential Panel
I joined Audrey McClelland and Rene Syler and opened up about what we're truly doing to prepare for retirement. And guess what? We had three very different answers.
The crowd chimed in with even more questions and concerns. There is no clear-cut answer here and I think it's important to recognize that.
When my mother was in her late 30s, she decided to start contributing to her 401K because that was when she was finally able to do so. At 38, she didn't say to herself, "it's too late" and neither did I. I had a 401K for many years while working as a business consultant for Accenture in NYC. It was easy because my company told me what to do.
But once I became an entrepreneur, we never set it up. The option wasn't handed over to us on a platter and so we went almost ten years without contributing. Finally, a few years ago, we started to contribute 5% of my income back into our 401K and now we are back on track.
When my mother started, she started contributing $15 a paycheck because that's what she could handle. Now, at 68, she is in a great position.
Slow steps. Small moves. One day at a time. But please make some movement. Take that cup of coffee and throw it in an IRA. Your 70-year-old self will thank you.
Annamarie Lewis – a Prudential Financial Planner who was also on the panel – also talked about the benefits of annuities. She helped us get comfortable with the term and concept of annuities.
There are so many different options available and – again – depending on your situation, you can invest more or less today. A financial professional needs to truly sit down and look at your portfolio to see where you stand. A general answer is not the answer and if anyone tells you that, they are lying.
Planning For Medical Emergencies
You don't want to think about these things, but have you even thought about what you might need should you or someone in your life get sick? Medical emergencies are real and we need to do what we can to make sure our nest egg is ready to handle those blows.
Saving For College
The house was divided during our SheSpeaks event. Most women in the house were actively saving for their kids' college while others were saving for retirement first.
The Prudential financial professional at the event said that families should plan for retirement while saving for college because you could always borrow for college but not for retirement. I thought that was so powerful! You can't borrow for your retirement. Think about that.
Last Thoughts On Getting Ready For Retirement
When getting ready for retirement, you have to think about two types of expenses. You have the expenses you need to pay in order to live. These are your room and board so to speak. Think about food, housing, electricity, heat – things like that. Necessities of life.
But then there are those expenses that make up your life. Do you want to have just enough money to exist inside your apartment? Or do you want to have money to go on vacation once a year? To grab a cup of coffee with a girlfriend? To buy that sweater that you love.
Imagine a time when you aren't working and every single day feels like a Saturday. You have no place to be. This will eventually be our lives!! I can't wait, OMG. But we have to be really careful about preparing for those 30-40 years because we don't want to outlive our money.
The best way to get ready for retirement is to figure out how much you have and what you need and in order to do that you need to go to a financial doctor… so to speak! A Prudential financial professional can truly help you look at the big picture. The one we can't quite grasp yet.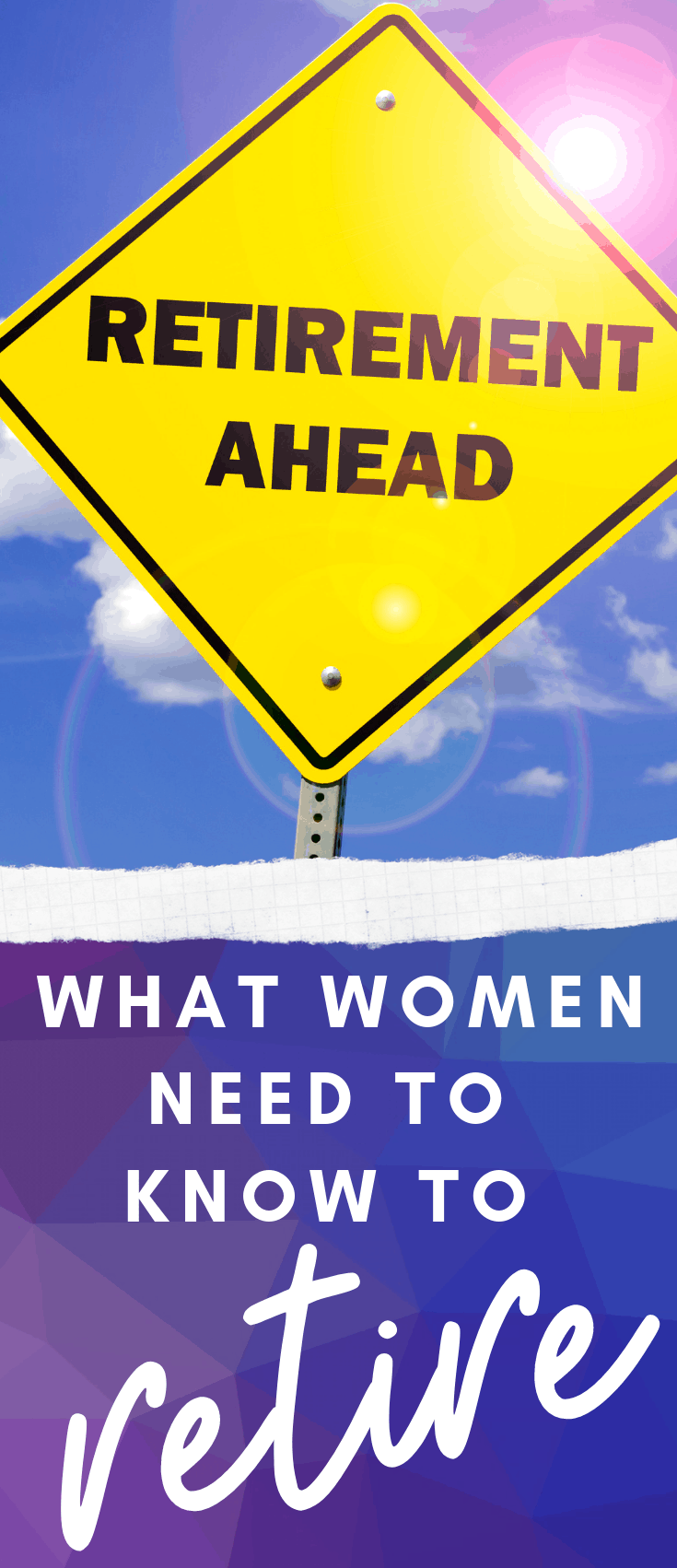 More Information On Getting Ready For Retirement
If you'd like more information about protected lifetime income and getting your retirement on track, click here to reach out to a Prudential financial professional today for a complimentary consultation.
Sources:
U.S. Census Bureau, Income and Poverty in the United States 2017.

Social Security Administration, Fast Facts and Figures About Social Security, 2016.

Organisation for Economic Cooperation and Development, October 2016, http://stats.oecd.org/index.aspx?queryid=54757

Prudential Retirement analysis; National Center for Health Statistics, Health, United States, 2015: With Special Feature on Racial and Ethnic Health Disparities. Hyattsville, MD. 2016.
This is a sponsored post.
Related Posts