This is no joke. The SECOND I gave Natalie and Liam their Cuddle Covers… they HIT THE FLOOR. It almost felt staged! They plopped themselves on top of their animals, closed their eyes and snuggled their faces into their new favorite friends.
Cuddle Covers work with your standard pillow just as a regular pillow case would. Machine washable, hypo-allergenic and FUN, Cuddle Covers make getting your kids to bed a BREEZE. Last night, my children were fighting for the sink so they could brush their teeth first. Comical.
The covers come in a handful of animal designs – unicorn, lion, bear, cat, dog, and dinosaur. Click here to see the collection.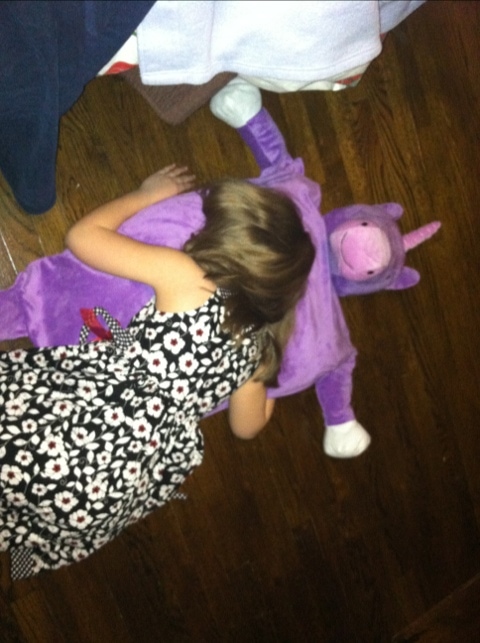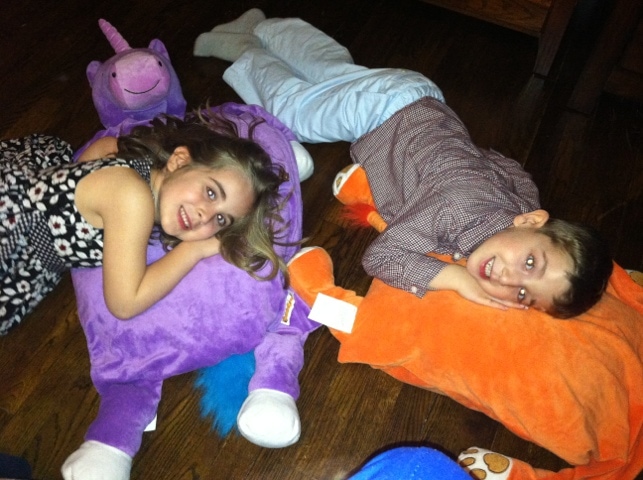 Right now, if you purchase a Cuddle Cover, you will receive a special gift! A mini version of the Cuddle Cover!!
Have your children tried Cuddle Covers yet? They make a fun birthday gift as well. Retails for $19.99.
* company sent sample for review