This video is pretty funny because I am SO DEAD in it! I mean, can I perk up a bit for these shoots?? My goodness! In my defense it was about 10PM and I wasn't feeling so hot.
If you can get past the lack of ENERGY I have in the shoot and just focus on the clothing we bought, you'll thank me later. 🙂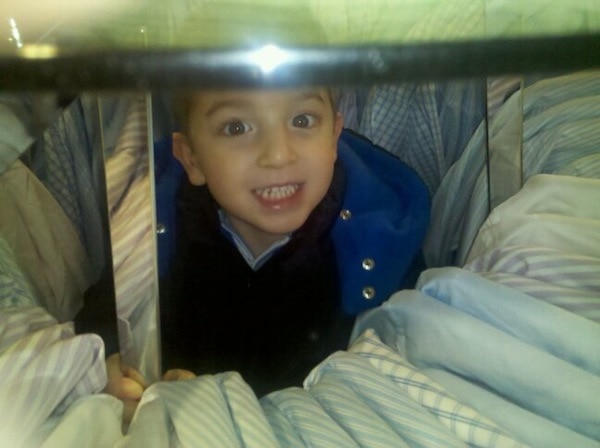 And just for fun, here's my son hiding in the store while we were shopping.
PS – I told Bill he should have done his haul and he said next time he will make the video. Going to keep him to his word!!!