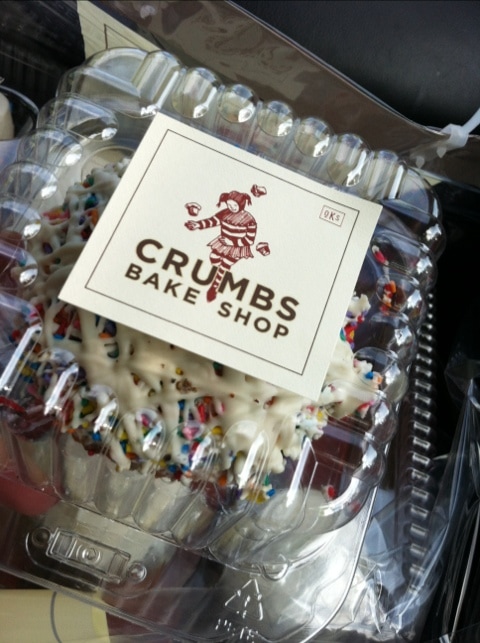 Over the weekend, some friends invited us over to their house for pizza with the kids. We ended up staying until midnight (they were troopers) and at the end of it all, we indulged in some cupcakes from Crumbs.
I was licking the plate.
A few months ago, the company opened up a new store right by my house. I'm in big trouble folks… big, big trouble. I'm not really good with impulse control. I have to AVOID temptation – I can't say no if it's in my face and I want it too much.
Here's to hoping I don't have to drive down that particular road. LOL!
What are your favorite cupcakes??