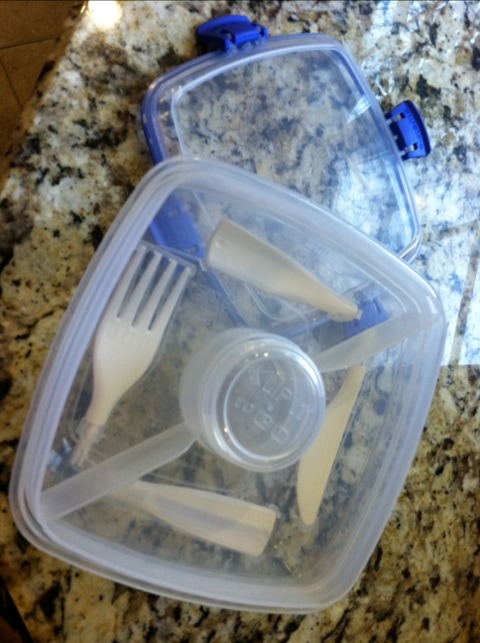 Pretty smart. Pretty. Pretty smart (sorry – doing a Larry David impression)
When I worked as a business consultant for Accenture, I used to take my lunch to work a few days a week. More times than not, I would forget to bring a fork and knife and it would annoy me to NO END. It's not a BIG deal – I get that. But when it happened, it most certainly was an inconvenience.
Over the weekend, I was introduced to the Klip It To-Go set – a storage set with a few fab features. Not only do the lids SNAP on tight, but there are utensils built into the piece.
Klip It To-Go comes with the following:
soup container w lid
breakfast container w lid, insert, and spoon
salad container w lid, insert, dressing tub, knife, fork
lunch cube
Whether you are bringing soup, salad or a sandwich… this is a GREAT set to own!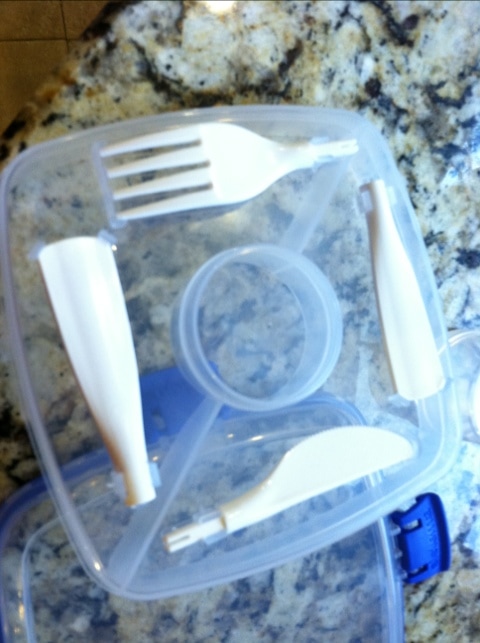 It's compact and easy to assemble.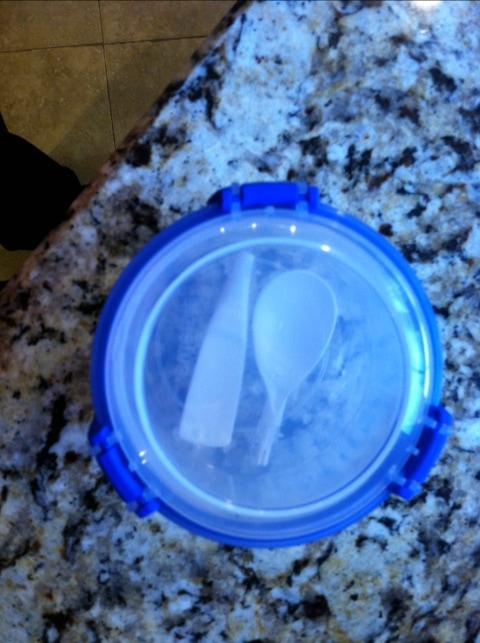 What do you think???