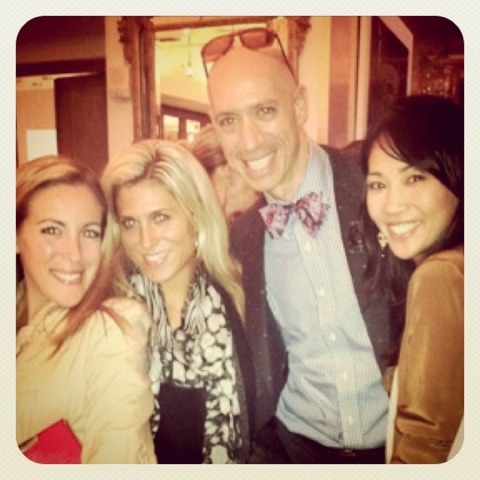 Last night I attended Robert Verdi's Tweet Up for Fashion Week. He highlighted his top picks for the season and I got to see some old friends – including Audrey (who is still sleeping in my basement) and Diane (who just flew in from LA).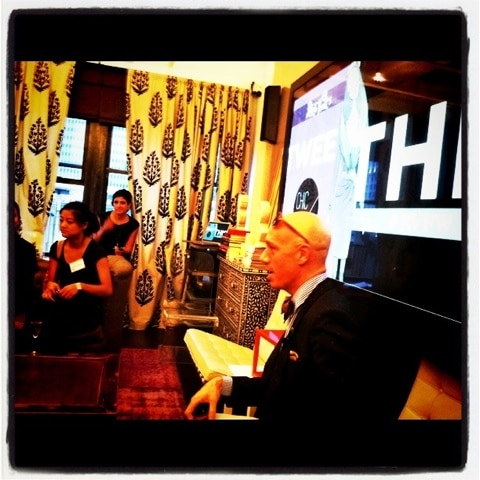 Basically, people follow along on Twitter by using the hashtag #RVFW. Everyone in attendance tweets out Robert's picks and we actually get to walk away with one of everything. What a FUN night!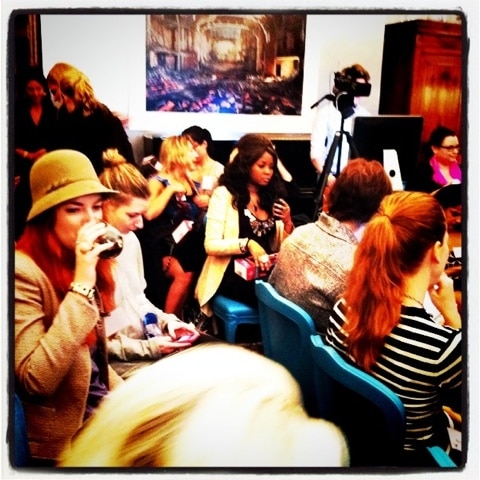 I even got to sit with my writer Victoria!! I rarely see those girls, so that was a major treat for me.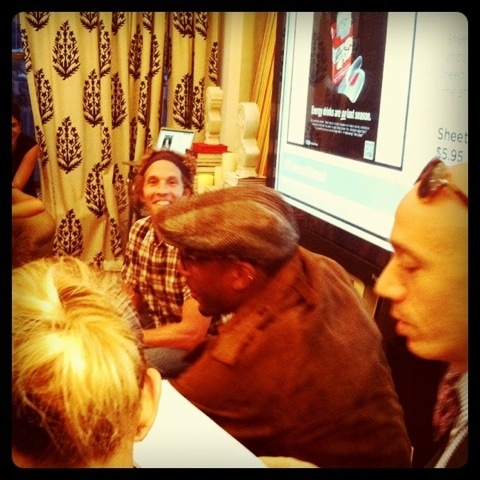 One product I have to mention is Take a Sheet. It's a caffeine strip that offers you a boost of energy without any calories or carbs. It's perfect for when you need a jolt of energy but don't have time to grab a cup of coffee.
The product I'm MOST excited about is eye serum from Kerstin Florian. Correcting eye rescue promises results in MINUTES. I'm talking 15-30 minutes. You spray a moisture pad and say goodbye to puffiness, dark circles, dehydration and fine lines. Yes. Please.
Here's Diane and Victoria. 🙂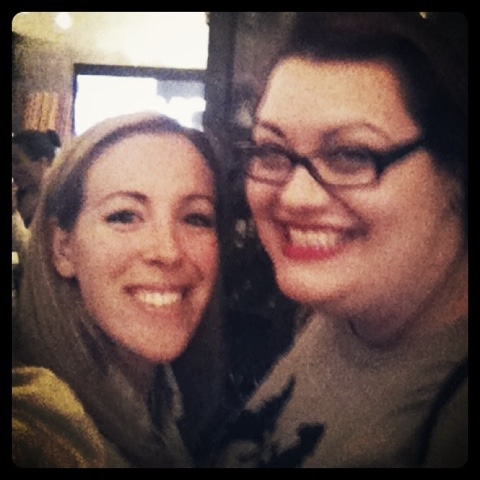 Oh and Miss Sarah too. Always a treat to see this lovely lady.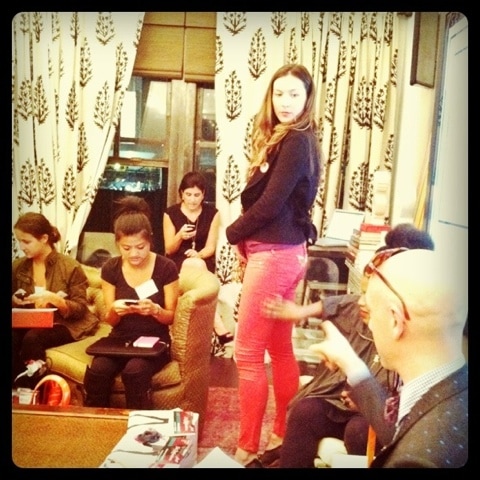 Have you ever wanted to try red jeans? I did!! I'm flipping thrilled to have received a pair from Robins Jeans. They are USA made, true to size and come in a variety of FAB colors. I'm itching to put on my pair – can't wait for the weekend.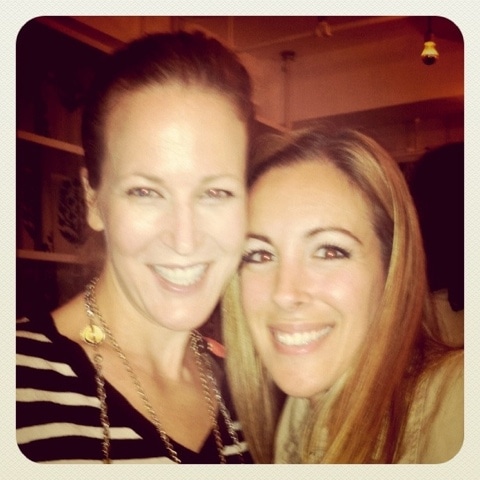 Here's another girl I just don't see enough of – Anne.
Some other notable products from last night were:
Mabelline offered a makeup kit for Fashion Week. They are the official makeup sponsor for the entire event which says a lot about the brand.
Im SUPER EXCITED about the Remington Ultimate Stylist because it promises to do every style imaginable with just one tool No more lugging around a flat iron, a curling iron 1 inch, a curling iron large barrel etc. A few clicks on the top of this stylist and it changes how it performs. AND ITS UNDER $35!
Last but not least we have Hanes Silk Reflections. When you think of sheer – you don't have to think of your grandma anymore. Hanes has made black sheer sexy again!