Yesterday was my grandmother's 82nd birthday. Originally we were supposed to go out to eat, but everyone was so tired that we decided to order in.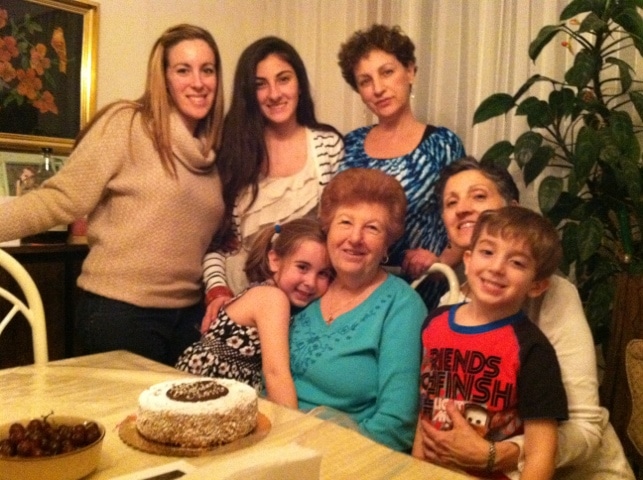 I have no makeup on… please don't judge me. 🙂
Before our Greek food came, we made a few appetizers. One of which was shrimp scampi from SeaPak.
You don't need anything but the package. As you can see, they are very generous with the sauce. My mother said she would have tossed a pound of pasta with the shrimp if she had it! Unfortunately, we were fresh out. 🙁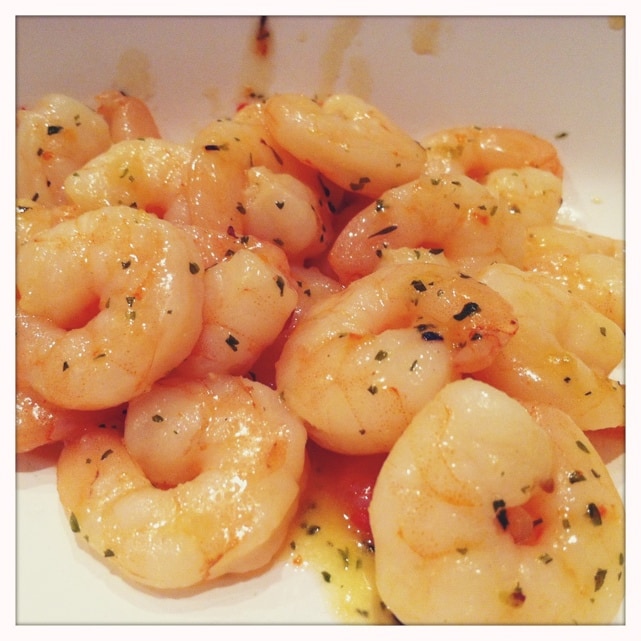 After a few minutes (around 7 I believe), you are left with this. YUM! YUM!
We also had octopus, grapes, feta, pita and a salad. Yes, this was BEFORE our dinner arrived! I was stuffed by the time my chicken souvlaki platter came. LOL!
My aunt ordered sardines… I was afraid to try them! Have you ever?

Then we called Malta through Facebook. Her niece wanted to wish her a Happy Birthday and my grandmother couldn't believe what she was seeing. It was SO GREAT to watch her use this technology. This clip isn't very good. You don't see her interacting, but I thought to tape it a second before she hung up! lol. Anyway, she was really excited about the whole thing.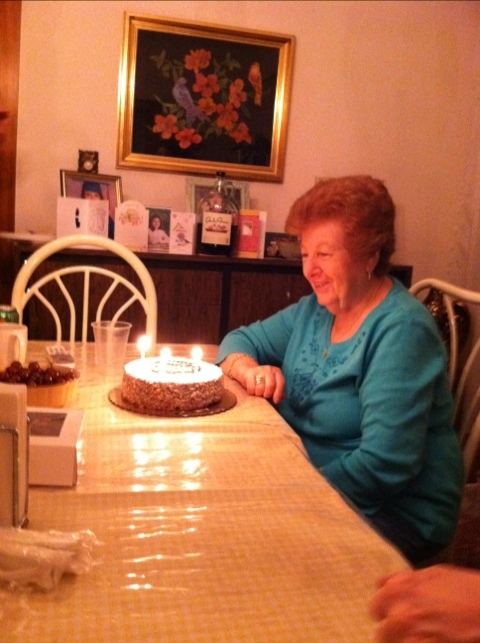 We ended the night with some cake and presents. A perfect Saturday night. 🙂