What an experience! Yesterday, my partner Audrey and I went into the city for an all-day shoot. It was for a P&G advertorial that will run in both March and May 2012 of 2 MAJOR magazines.
They wanted big hair – they got big hair! There were a few fans and my hair / skirt were all over the place. Loved it! It was so much fun. Though I have to admit, when I was shooting this shot, I did feel a little funny. I kept thinking… how did I end up here??? It's still a little surreal.
Audrey took all these pics of me while I was up. You have no idea how many people are involved in a photo shoot. When I walked in, I was like… WHY ARE THERE SO MANY PEOPLE? OMG. Then I understood. Everyone is responsible for one thing and then there are all the assistants. It was CRAZY.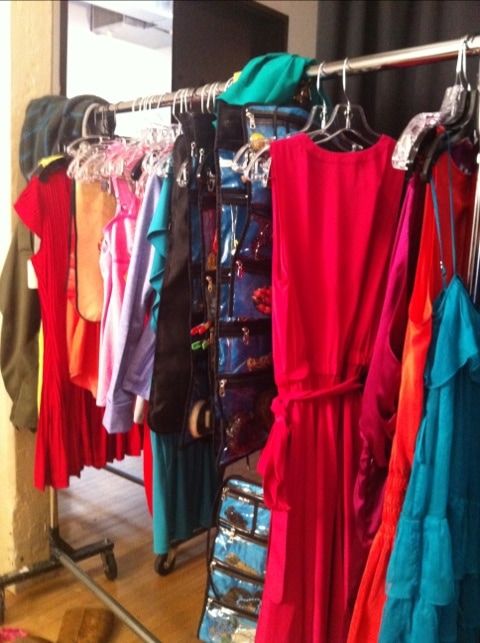 Lots of clothes to choose from. I think we had about 3-4 racks.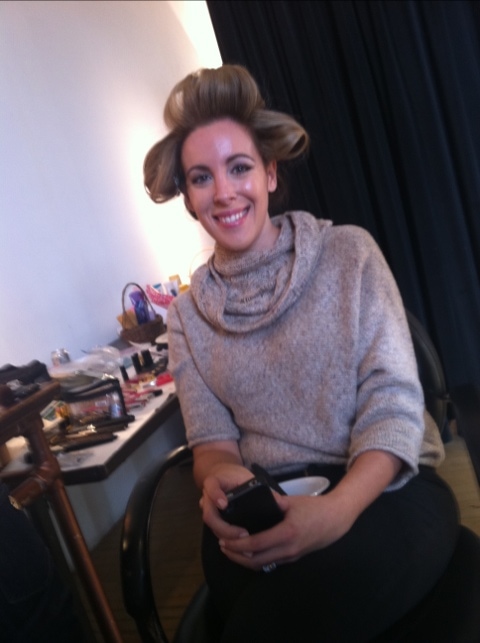 And between each shot, we had to have our hair and makeup done again. A manicurist even came in to change our nail polish!! How do you like those curls?? LOL!!
This was the first shot. It was our day time look. We had three total. At one point during the second shot, Audrey and I had so many people around us fixing us.  I had my first real opportunity to LOOK at what was happening. I turned to her and told her that I loved her and that I wouldn't want to be doing this with anyone else. We almost started to cry. It was a special day and I got to spend it with a special girl.