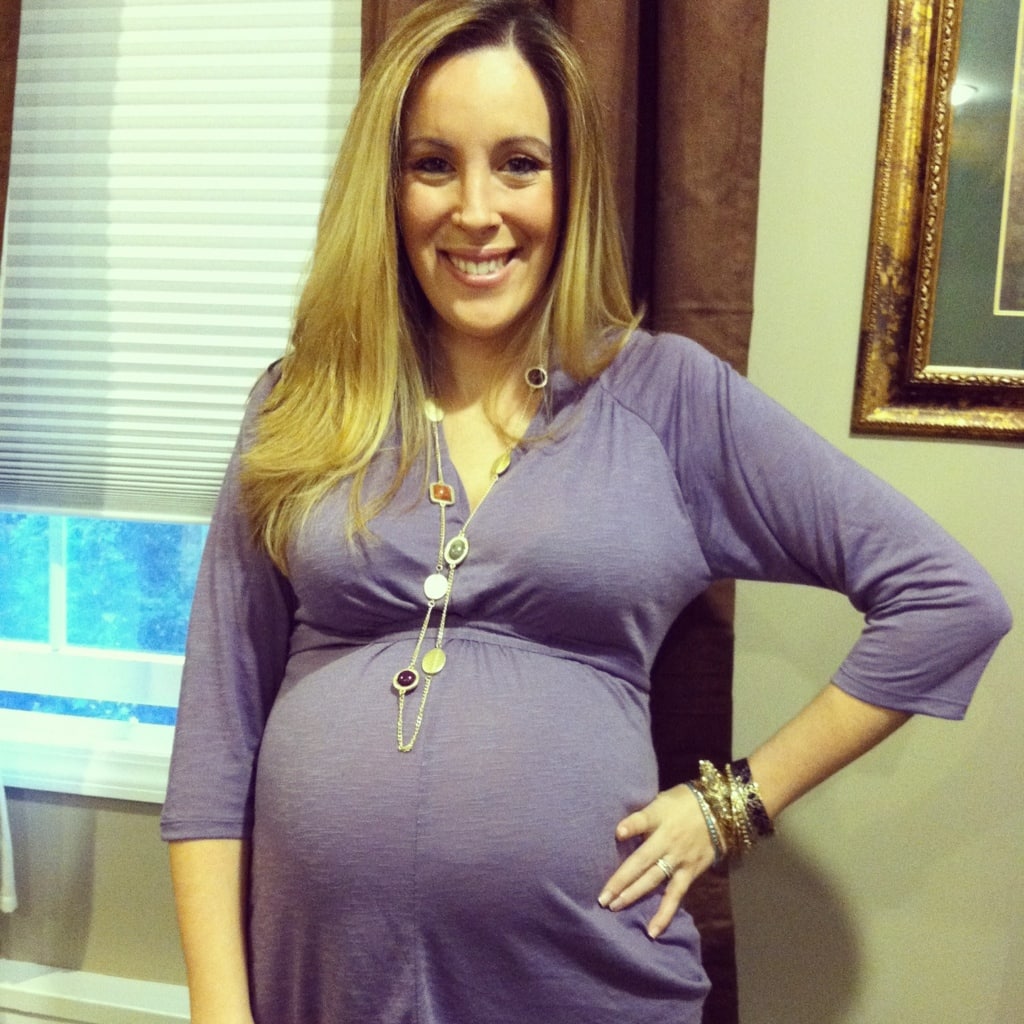 What a big day yesterday! I was exhausted!!! LOL. I had to do some blog work yesterday which required me to take some pics and film some video. This meant I actually had to put a bra on and do my hair. I haven't done my hair in a LONG time. And I have to be honest- I was EXHAUSTED after it all! Bed Rest has made me SUCH a weakling!!
By the time I finished blowing out my hair and picking my jewelry I was winded. I had to lay down for like 5 minutes before we began to film. It was insane. I'm not even kidding either. Holding my blow dryer up and using the round brush was like running a marathon.
I was like… pass me a Gatorade! 🙂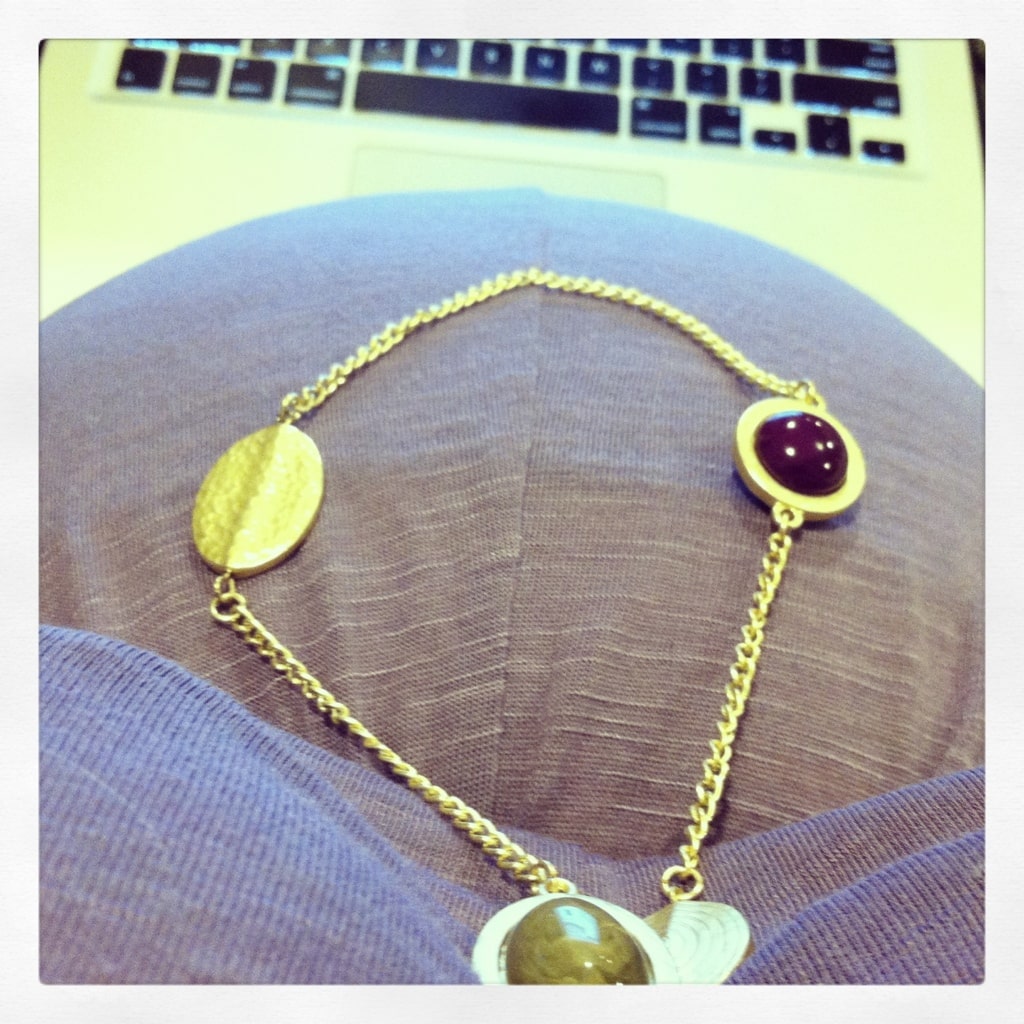 This  belly has most certainly expanded. I'm going to the doctor today and am DYING to see how much I weight and how big the belly measures.  I BET you I gained 4 pounds this week. I haven't been eating a lot. I just feel like I got so much bigger!
I made a video right after this shot. Here it is in case you missed it.