Last night, we surprised my cousin with a 30th birthday party at a local pub. She literally had no idea which was so AWESOME. I think her mother must have invited about 40 people or so because the place was PACKED. I was waiting all week to wear my new red jeans… and I LOVED them. Will definitely pick up more vibrant colors to add to my wardrobe.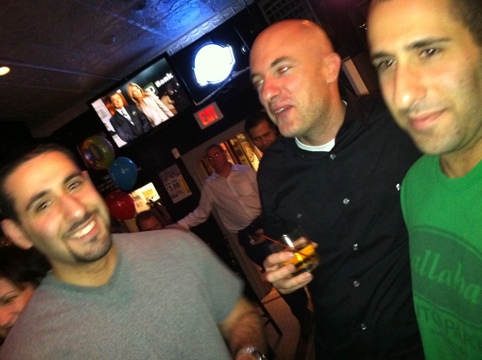 The usual suspects were at play. It was nice to catch up with everyone because I'm been really out of it the last few months. I haven't seen everyone for a while because I've been staying very local and hanging out with Natalie's school buddies on a daily basis. I have to start making time for this group again because I really love seeing them.
I actually wore a pair of cream HIGH HEELS and my feet are paying the price this morning.  BELIEVE ME – heels in a bar for a 5 hour party ain't happening again. FLATS – FLATS – FLATS.