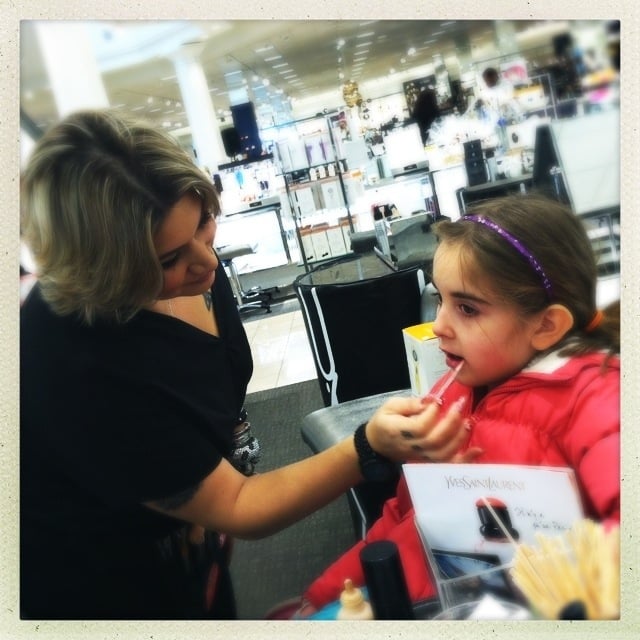 I had to go get some makeup now that I'm amongst the living again. Liam is sick and Caleb is only 2 weeks old which meant that Natalie and I had a little girl's outing!
We headed to Nordstrom so I could hit up MAC and Mario Badescu. While we were figuring out which colors worked on my skin, Natalie was treated to a little pampering – lip gloss and blush. So fun!
She was super shy UNTIL the gloss came out. Then she was the makeup artist's best friend.
I needed… a LOT. Even picked up a new mascara which I am pretty excited about. Will write about that another time.
When I came home, I found my little guy hanging out with my big guy. I can't get enough of that face!