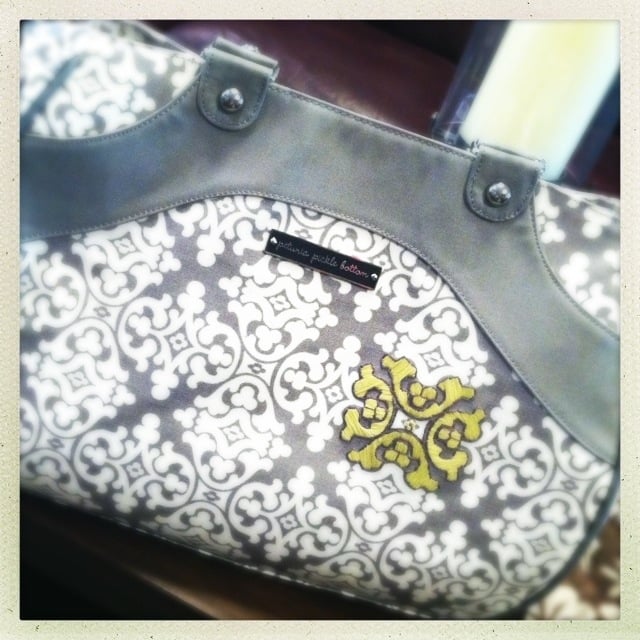 I planned a little getaway with the kids in a month or so. Nothing MAJOR – just something for us to enjoy as a new family unit. While hunting for a weekender bag, I came across Petunia Pickle Bottom. Have you seen this brand before? LOTS and LOTS of cute stuff.
Check out the Wistful Weekender I snagged in Breakfast in Berkshire. Oh so lovely! Wait until you see the inside – talk about massive storage space.
I love this bag because it doubles as a diaper bag too. I can pack it up for an overnight stay at the in-laws or I can use it while hitting the mall. Totally versatile.
More features:
Chartreuse water-resistant lining and slate handles.
2 exterior pockets, 7 interior organizational pockets and a "no more digging" key clip
Clever side snaps create an expandable interior
Padded shoulder straps, and new long strap for additional carrying option
Premium metal logo plate on front
PVC-Free Glazed wipeable exterior
Removable and wipeable changing pad
PPB Monogrammed wipes case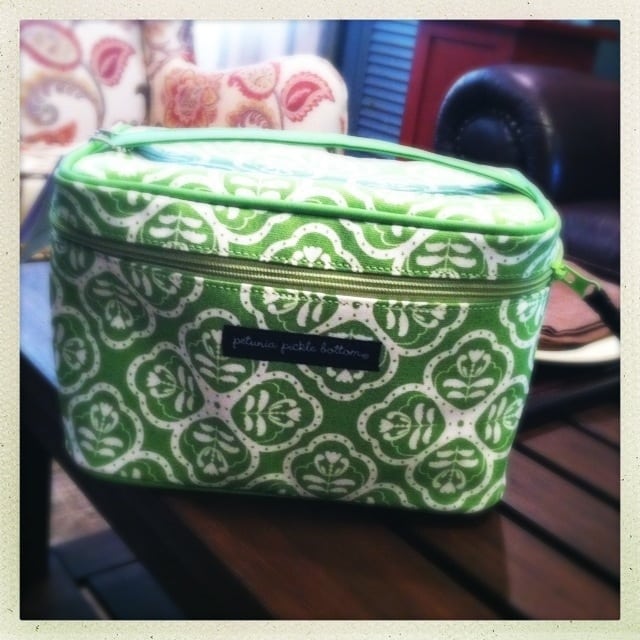 When I travel, I tend to bring all my beauty supplies. No matter where I am… I still need my toner and my primer and my eye cream and my concealer and… well, you get the point.
So, I also picked up a new makeup case. The Travel Train Case (in Gardens in Glasgow) is big enough to satisfy my every travel need. And I just LOVE the look of the print. Not into green? Don't worry! Petunia Pickle Bottom has a TON of color options for each of  their bags.
More Features:
Spring green and eggshell tile mosaic design on Glazed coated cotton canvas
Zip-around opening for easy access
1 roomy main compartment, 6 open interior pockets, plus 1 zippered interior pocket
PVC-Free Glazed wipe-able exterior
Water-resistant lining
Are you heading anywhere special? Check out Petunia Pickle Bottom for all your travel and bag needs.
* company sent sample for review