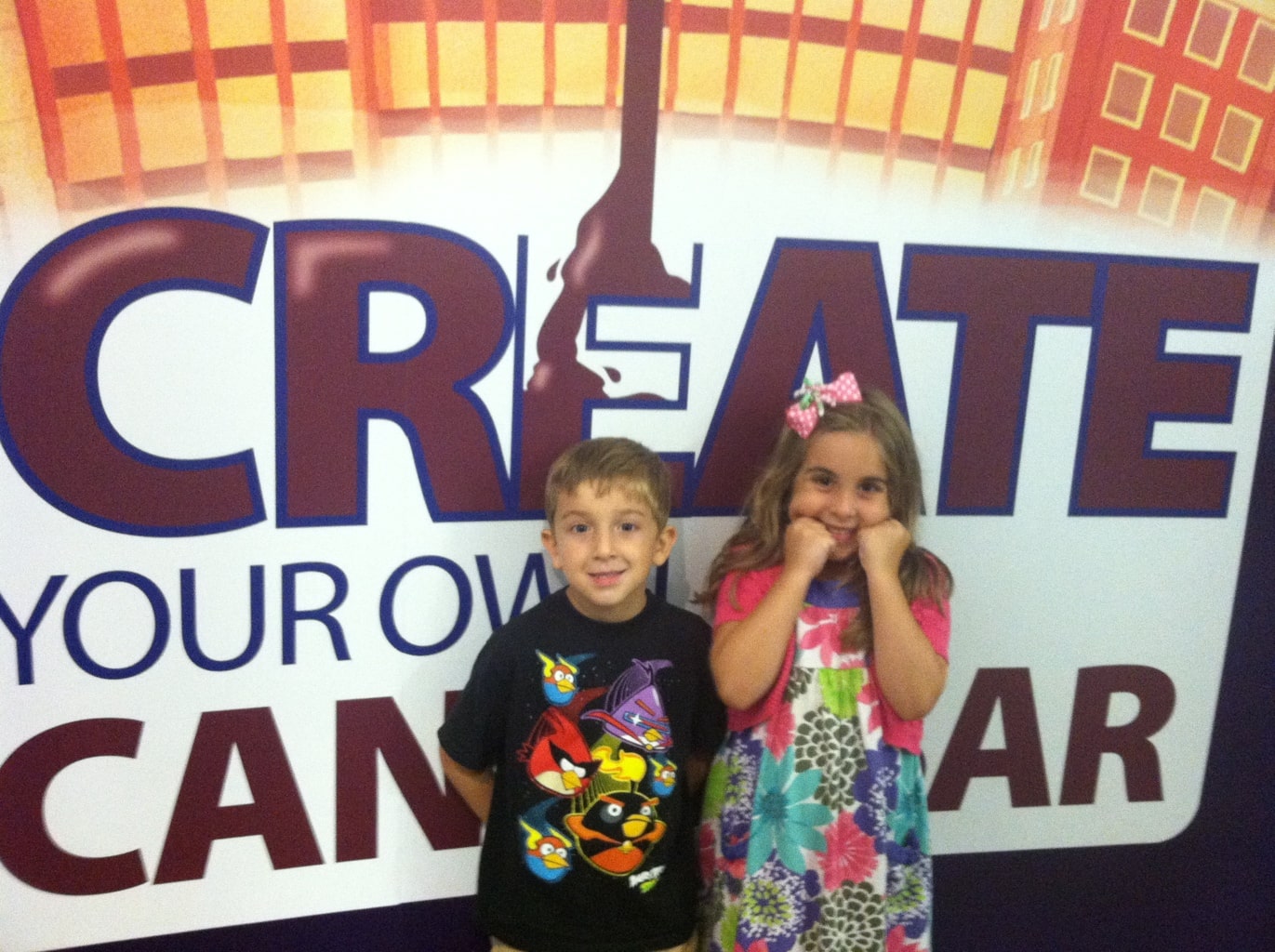 The kids were SO EXCITED to create their own candy bar while visiting Hershey Park. We made reservations (which I recommend you do) because they only take so many people per session.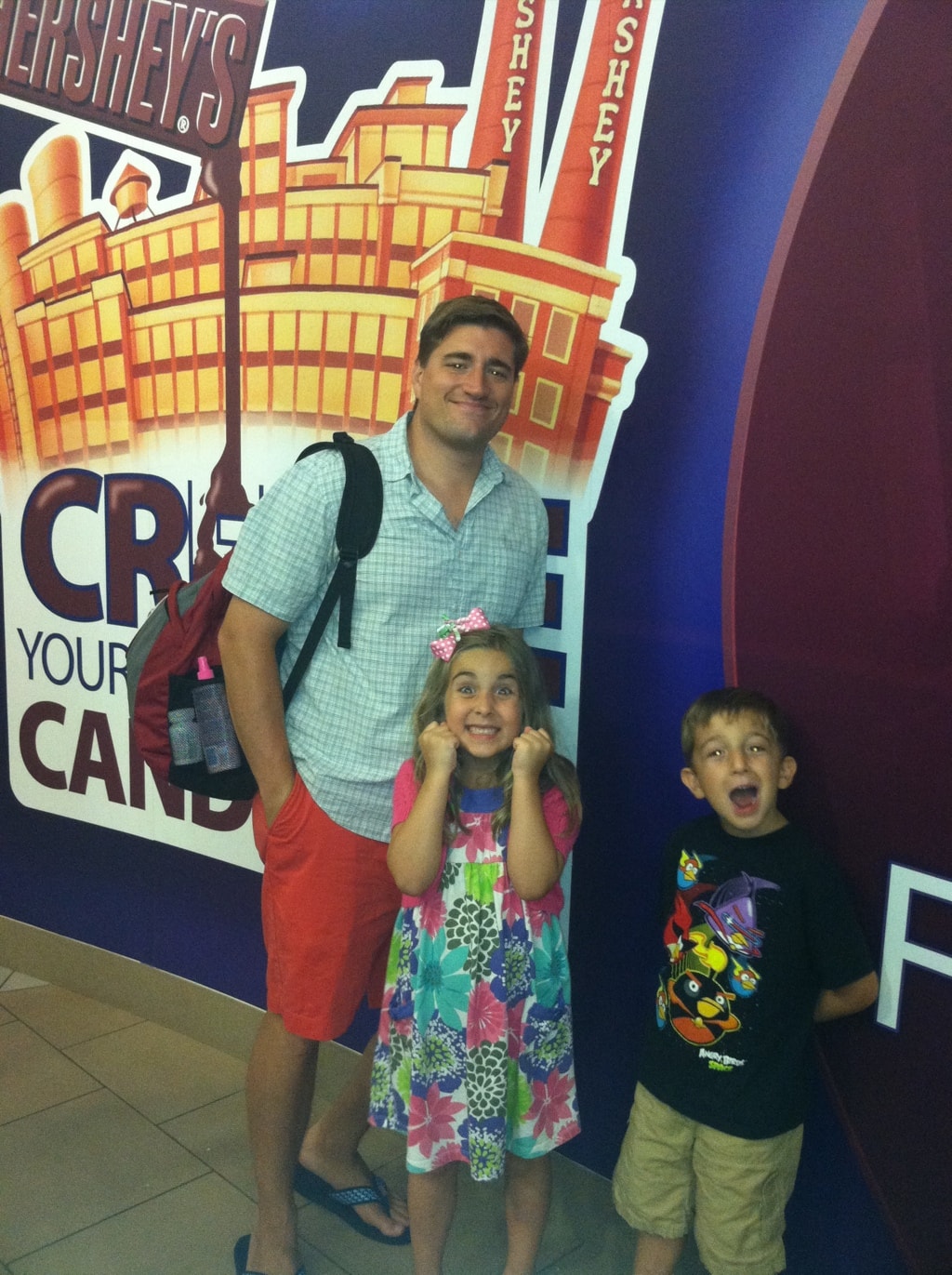 Like I said… super excited.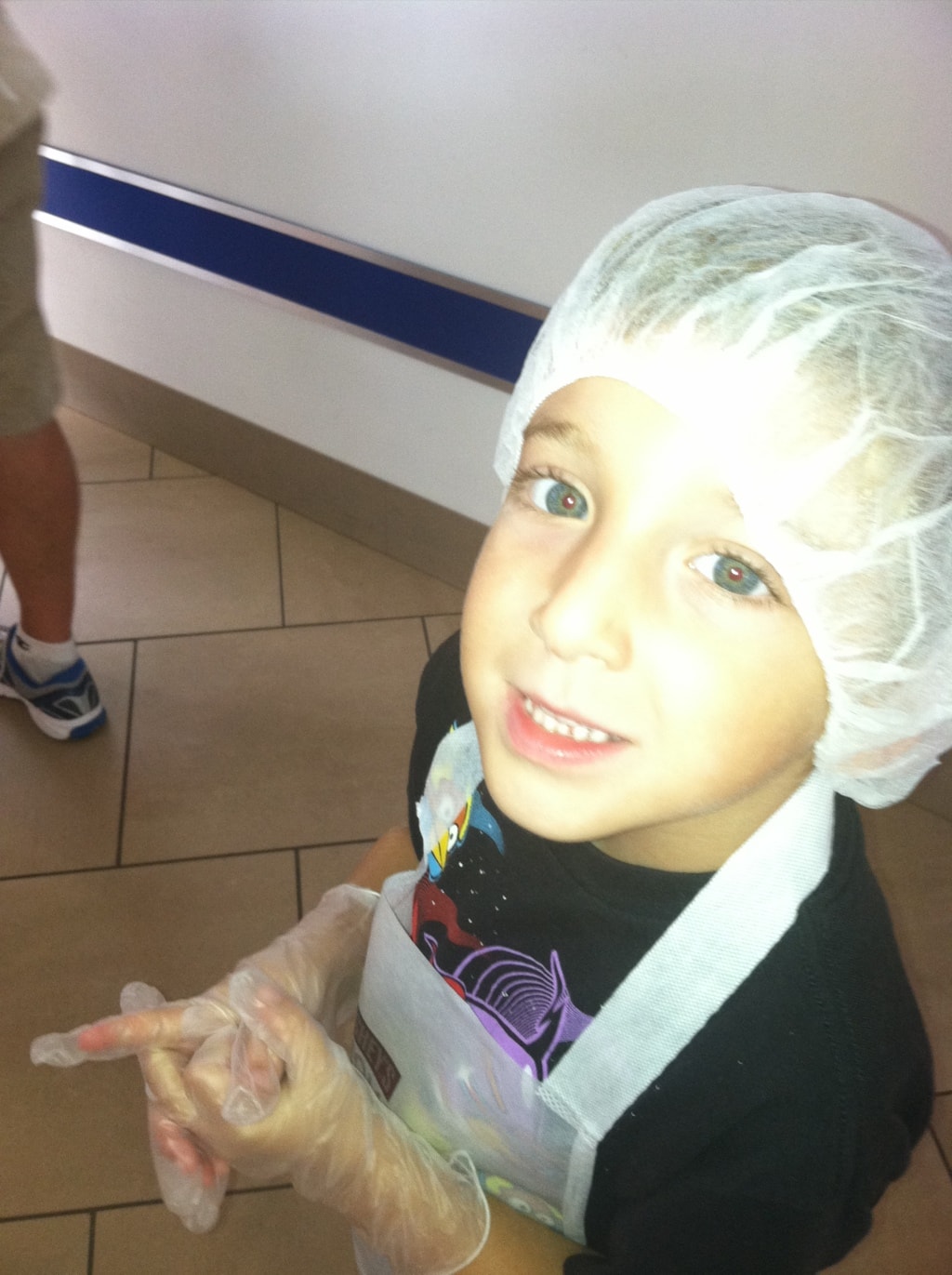 For FUN, you are asked to wear a hair net, gloves and an apron. Mind you – we aren't actually touching anything, but the Hershey 'Create Your Own Chocolate Bar' activity is a simulation. They want you to feel like you are in the factory as much as possible. Notice there will be no pictures of me in this one… LOL
Me and hair nets? I don't think so. We don't need any documentation of that look.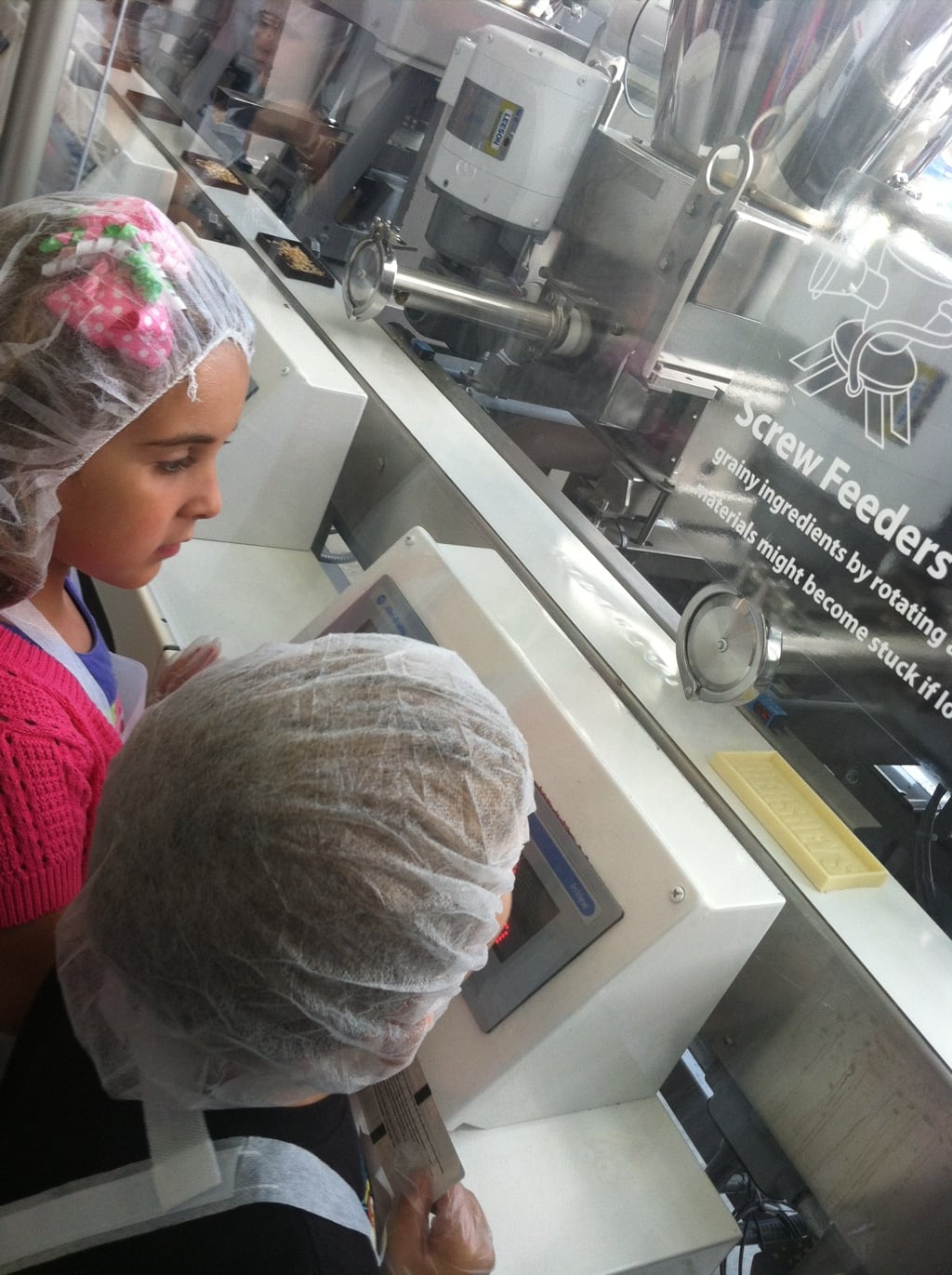 The kids use a computer program (image based) to select what extras they want part of their Hershey bar. Once you do, your family can head into the chocolate bar making room and watch the creation step by step. It was SO FUN!
It's easy to follow your bar because the computer displays your name in front of whatever station your Hershey bar is passing through.
Then you create your wrapper. There are several pre-designed themes which are great. OR if you want to get creative, you can add several images and truly make it your own style.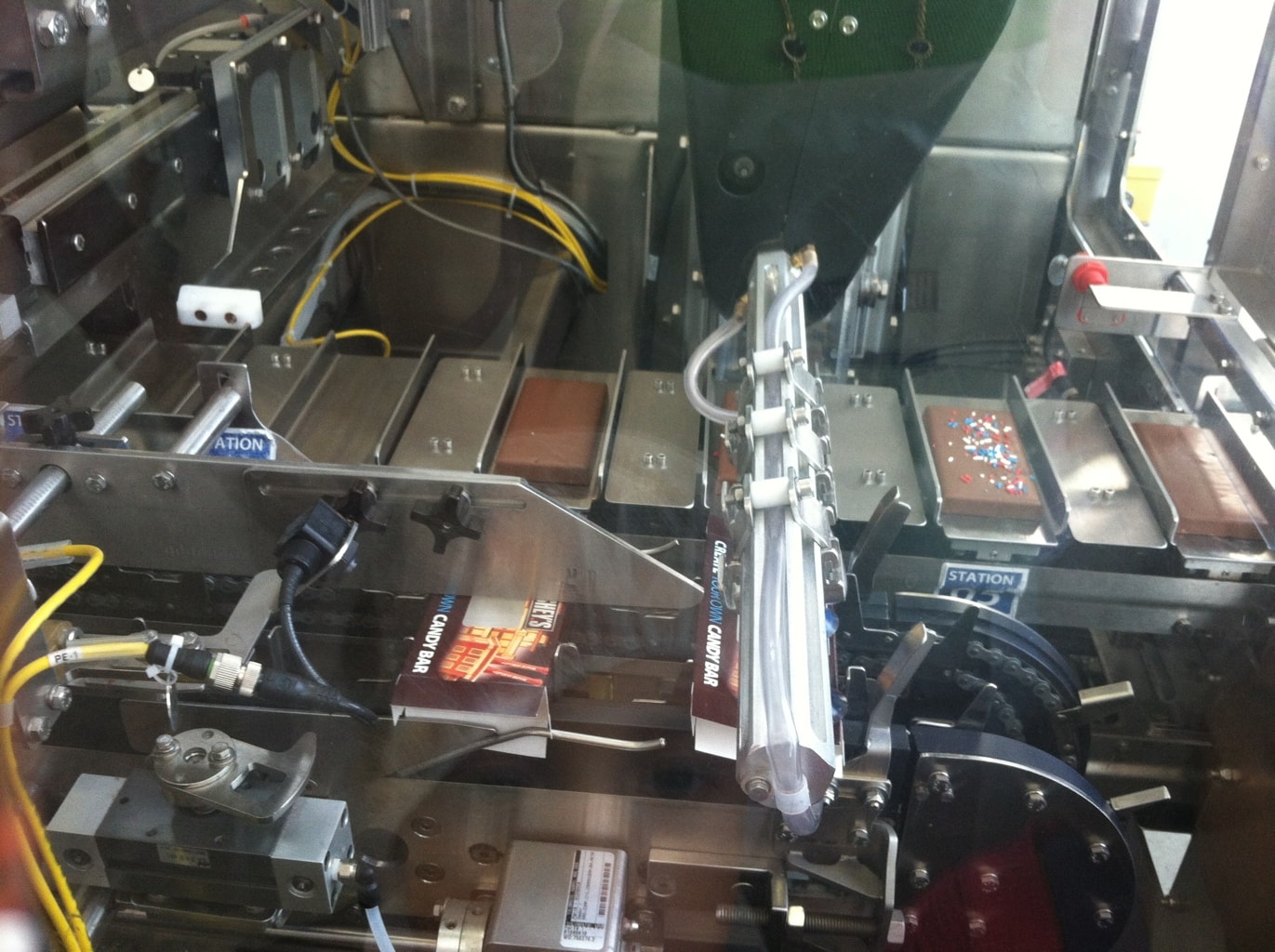 You watch your Hershey chocolate bar get wrapped and boxed…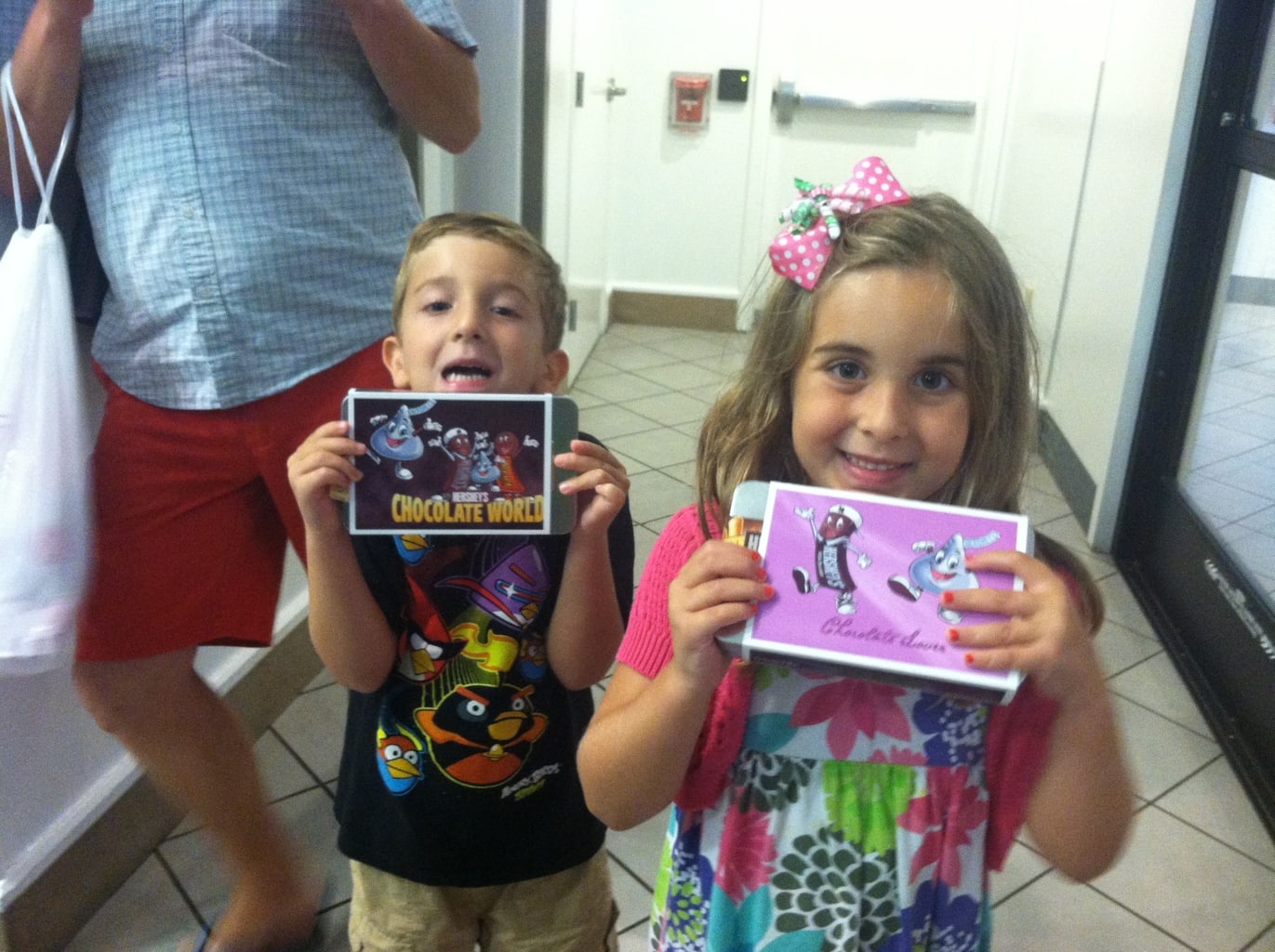 And then it's handed to you so you can eat it! We LOVED the 'Create Your Own Chocolate Bar' experience at Hershey Park. I would consider adding it to your Hershey trip if you are planning one.