I HAD to write this. I'm sitting here laughing by myself in my basement looking at all of these options.
Are you looking for crazy Halloween costumes? I mean the really unique kinds that will have people talking. Well, this Halloween Costume post is for YOU!!
MIND YOU – some will be really GROSS! So, be prepared for some NON-PG action.
Are you ready for some unique adult costumes?
Ok, here we go.
14 Crazy Halloween Costumes
Ovum and Sperm Adult Halloween Costume
Handmade Halloween Costume
Hunk of Ham Halloween Costume – homemade
Poop Halloween Costume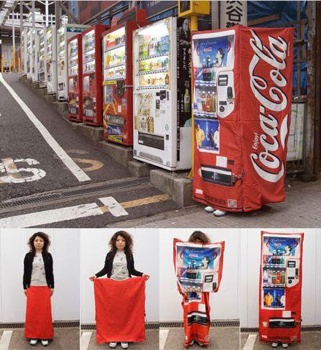 Coca Cola Machine Halloween Costume – homemade
Comic Book Character Halloween Costume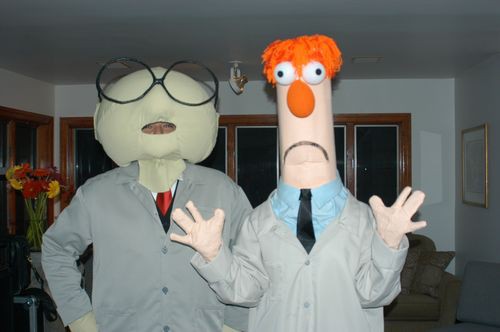 Handmade Bunsen and Beaker Halloween Costumes
Female Inflatable Doll Halloween Costume (Thanks Sara)
Bugs on the leg Halloween Costume – Martha Stewart Idea
Penthouse Pet of the Year Halloween Costume
Spider Web Mom Halloween Costume
Mouse Trap Halloween Costume – gross
Abe on a Penny Halloween Costume – homemade
For a pregnant woman – Halloween Costume