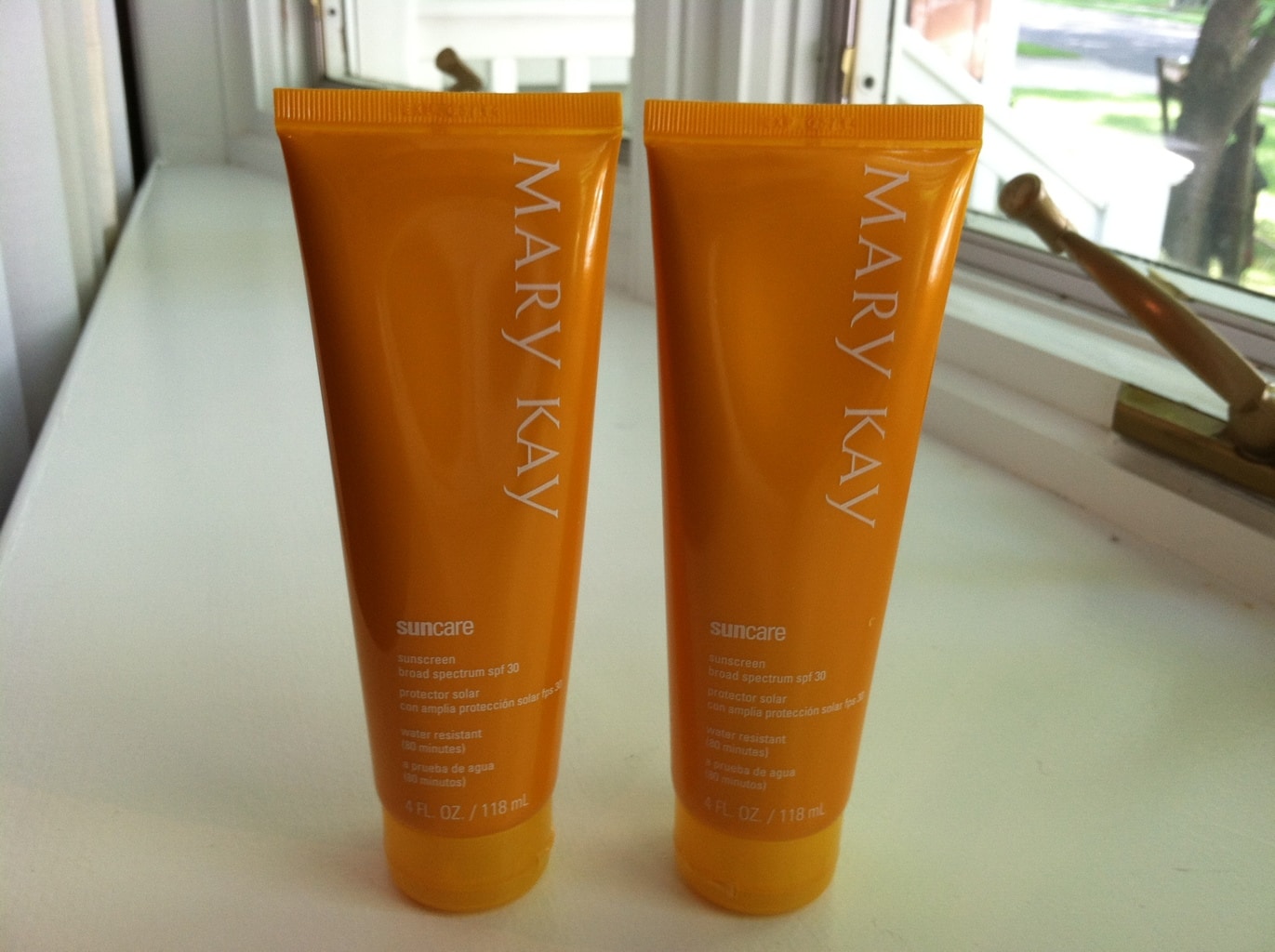 Do you use sunscreen on a daily basis? I hope so! At a minimum, you should be applying SPF 15 on your face and neck.
I had the opportunity to test out the Mary Kay Sun Care Sunscreen Broad Spectrum SPF 30 and SPF 50 collection and loved it. I was part of a group of about 10 women who slathered it while relaxing by a pool in Nantucket last week. Every last one of us commented on how much we loved the texture and on how lightweight it felt.
For a SPF 50, "lightweight" is the last word that comes to mind, right? The magic is in the oil-free base. Not only does this Mary Kay line protect you from harmful rays, but it also is enriched with antioxidants and vitamines like A and C.  The formula absorbs quickly and is water resistant (up to 80 minutes). Are you
Suggested Retail price $14. Visit Mary Kay for more information.