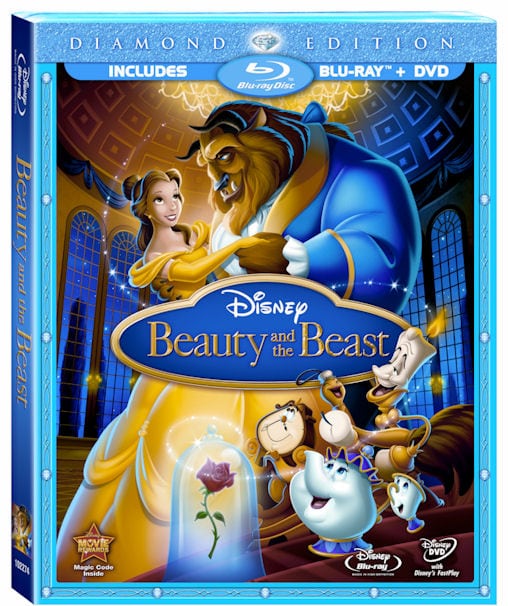 A tale as old as time is now available on Blu-ray™ + DVD Combo Pack! The epic movie that made its' debut in 1991 is back and a treat for the whole family – parents of little ones' will get to experience this Disney classic all over again through their children's eyes. The characters really come to life in a whole new way when watched on Blu-Ray high definition, from the entertaining candelabra Lumiere to the lovable (if just a wee bit wound-up) mantel clock Cogsworth.
From Belle's first night in the castle to the lively songs sung by the enchanted staff, you just can't help but fall in love all over again with Beauty and the Beast!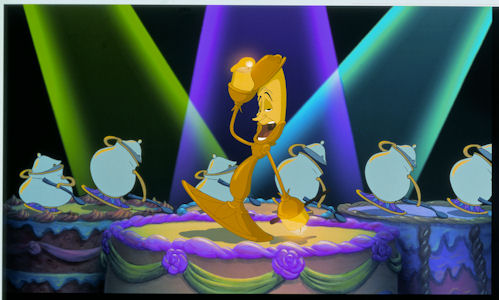 For your next family movie night, you will definitely want to pick up a copy of this beloved story. With songs sung by Paige O'Hara as the voice of Belle, Angela Lansbury as Mrs. Potts, and Robby Benson as the dapper, powerful Beast, everyone will be captivated from beginning to end by this Oscar® winning Disney classic film!
For additional family fun, including coloring and activity pages from the film, click here.
The Beauty and the Beast Blu-ray™ + DVD Combo Pack has a U.S. suggested retail price of $39.99. Just in time for holiday gift-giving!
*Company provided samples for this review.