Tonight, I attended the launch party for the new Bravo show, Around the World in 80 Plates, which is premiering on May 9 at 10pm ET/PT. It was so fun. And by fun, I mean delicious. The food was insane! A few of the chefs from the show were present to talk to us. They also cooked up a few dishes, which we were happy to try out.
Around The World In 80 Plates is best described as a mix between Top Chef and Amazing Race. It's food, competition and drama all rolled into one. What makes this show stand out, though, is that the contestants go to a different country for each episode. They land in this foreign country and are given the challenge to cook a local dish. The judges are the locals and they are some tough critics. The contestants are also voted off by their fellow contestants, each episode. It's hosted by Curtis Stone and Cat Cora. The chefs are taken all over the world to countries like China, England, France and Italy.
Cat Cora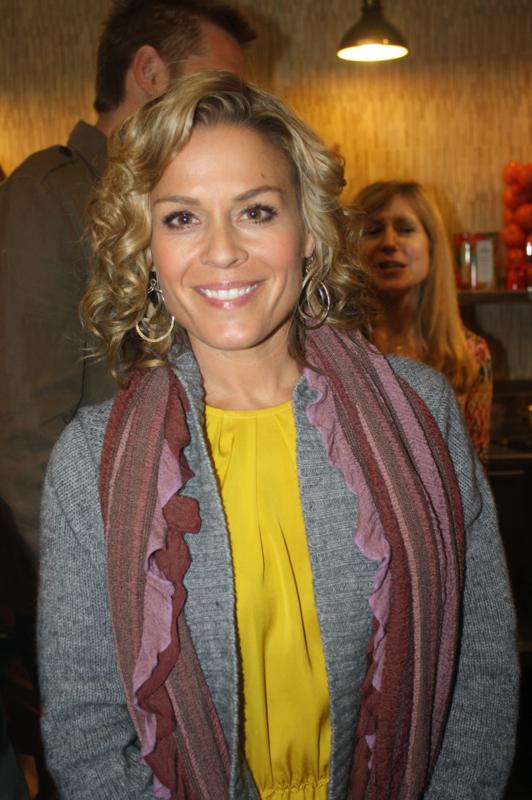 Curtis Stone
My favorite chef from tonight's event was Liz Garrett. All the chefs are really talented and come from major restaurants. They were all super nice. Liz, though, made the most AMAZING Chorizo and Manchego Croquettes. They were insanely good! I could not get over them.
Other recipes made were Papaya Salad with Papaya Dressing by Chaz Brown and Szechuan Beef Noodle Salad with Ponzu Air Sauce by Avery Pursell. All of the food was really delicious.
There are two contests that you can be a part of! One is a Twitter contest in which you can win tickets to a location. Go to www.bravotv.com for more info. The next contest is a Facebook App contest and fans can, again, win tickets to one of the locations! Go to the show's Facebook page for details on this one.
Be sure to tune in and watch Around The World in 80 Plates on May 9th at 10pm ET/PT.
Tabitha