My Mini BBQ Turkey Meatloaf Muffins recipe is really easy to make and super tasty, but not really pretty to look at online. Full disclosure. These are pictures of dinner last night. I was whipping it all together and sort of taking snaps as I went. So, yeah – the flavor is all there. The texture is all there. The BBQ zest is all there. But the documentation is lacking. I admit it.
Regardless, your family will love these easy to make meatloaf muffins with a BBQ flare. And you will too once you see how to make them!
Mini BBQ Turkey Meatloaf Muffins Recipe
Let's get right to the recipe. I used ground turkey, but if you are more of a beef kind of girl, go with that.
Preheat over to 385 degrees.
Ingredients:
1 pound of ground turkey
half of a yellow onion
4 garlic gloves (I'm Italian – I can't help it)
3 tablespoons of olive oil
salt / pepper
Paprika
1 egg
breadcrumbs
Italian seasoning
1 cup of baby carrots – chopped
BBQ sauce
Directions: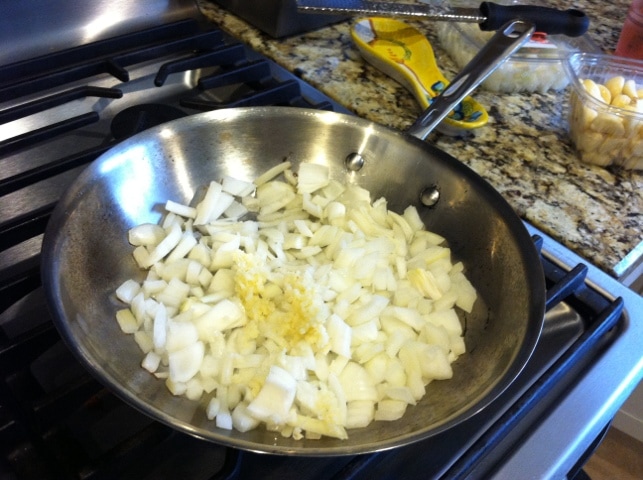 Begin by sautéing the onions and the garlic. Add salt and pepper. I zest my garlic. Always – it sort of melts into the oil which is important to me. A microplane
is a girl's best friend. Truly. Every dinner I'm zesting something.
Add the parsley, paprika, and carrots (and another layer of salt and pepper) – work until brown.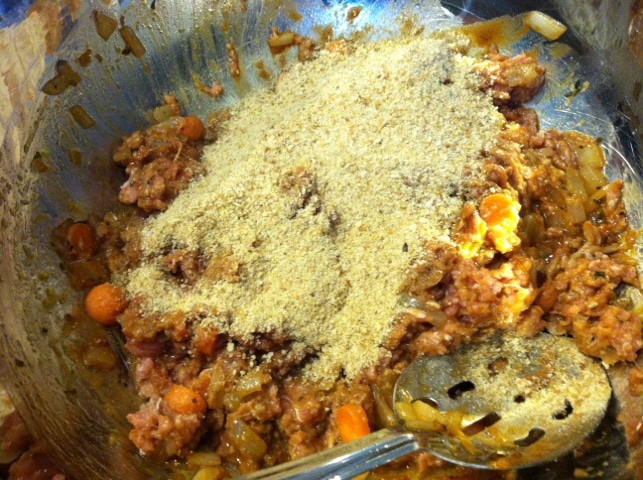 Once cooked through, throw in a large bowl with your egg, turkey meat, and breadcrumbs. I add a little and then mix. If it seems too moist… I add a little more. I think I put about 1.5 cups, but start with 1 and see where you are. Throw in 2 tablespoons of BBQ sauce. Mix through.
Spray a muffin tin and spoon in mixture.
At this point, you will want to top with BBQ sauce and cook for about 55 minutes.Be sure to keep checking to make sure your tops aren't browning too much.
I roasted brussel sprouts too – forgot to take a final picture of them cooked though. I LOVE brussel sprouts – so I just gobbled them right up. Sorry.
TA-DA! Trust me – they taste better than they look. I was in a rush so I didn't plate them properly. 🙂 If they seem too wet for you, put them back in the oven for another 15 minutes. 😉
Looking for more recipes? How about: