For the last few years, I've struggled with acne. I was placed on this medication and it did NOT agree with my skin. I've had to work EXTRA HARD at maintaining my skin and have learned a few lessons along the way. Most of these you will probably know – but it's always nice to get a reminder.
Grab a glass of water and check out these beauty tips for clear skin.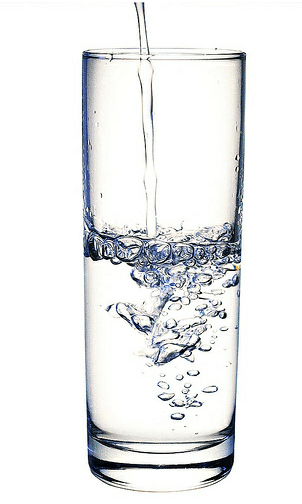 Beauty Tips #1 for Clear Skin: Drink lots of water! This is rule number one and will help prevent dry skin. Hydration is the foundation.
Beauty Tips #2 for Clear Skin: Be sure to wash your face at night. Do not go to sleep with your makeup on. If you are utterly exhausted then opt for those wipes, but don't make it a habit. It's important to clean off the day's grime.
Beauty Tips #3 for Clear Skin: Don't always bank on moisturizing lotion. I have very sensitive skin and find that the more lotion I put on my face, the more acne pops up… literally. I've since switched over to serums. If your skin is dry, apply a night cream before bed. If it's not – consider a hydrating serum. Listen to what your skin is telling you.
Beauty Tips #4 for Clear Skin: This is important. When you wake up in the morning, rinse your face with water and then apply toner. That's it! Don't do another thing to your face until you are ready to leave the house. Your skin needs to breath. And what happened during the evening that makes you think you need to soap up? Unless you walk in your sleep – leave it be. When you are ready to leave, then apply what you need.
Beauty Tips #5 for Clear Skin: Use a drying mask once a week.
Beauty Tips #6 for Clear Skin: Shop for your skin type.
Beauty Tips #7 for Clear Skin: Vitamin E Oil. I went to a spa and spent $100 on these pods and when I opened them up I realized they were just vitamin E. I was SO PISSED – but it was a great lesson learned. I apply it to my face a few times a week. You can find this at your local CVS.
Beauty Tips #8 for Clear Skin: Stay away from fast food. Yeah, I said it. What you put in your body affects your skin – no surprises here. Eat a healthy diet.
Beauty Tips #9 for Clear Skin: Stay away from sugary drinks. Stick with water. If you can't stand water, then add a SPLASH of lemonade to it. I do that.
Beauty Tips #10 for Clear Skin: We all change our bedsheets once a week – but consider changing your pillowcase every few days.
Beauty Tips #11 for Clear Skin: I don't wash my hair every day. When I'm on those off days, I make sure I sleep with a lightly wrapped ponytail. This ensures my hair isn't flopping all around my face as I toss and turn at night.
Beauty Tips #12 for Clear Skin: Stop touching your face!! Your hands are filthy (sorry). Keep them away from your pores.
Beauty Tips #13 for Clear Skin: Use sunscreen – daily. This is so easy to do nowadays because most lotions come with sunscreen already.
Beauty Tips #14 for Clear Skin: Do not pop your pimples. Let them run their course. You might end up making it worse.
Beauty Tips #15 for Clear Skin: Exfoliate no more than twice a week. Stay away from daily grainy soap. It might be too much for your sensitive skin! I was doing this daily at one point and my skin was a MESS. I thought the more I did, the better. WRONG! After you exfoliate, be sure to apply a mask. When you take away – you must give back.
Do you have a beauty tip to help prevent blemishes?