You know when you've settled into a trip and then you realize that you are more than halfway done! UGH!! I hate that!
If you are planning a Disney Cruise, please read this quick tip post. I have plenty to say and I will help you get acclimated on DAY ONE (not FOUR like me). Trust me, you will thank me later.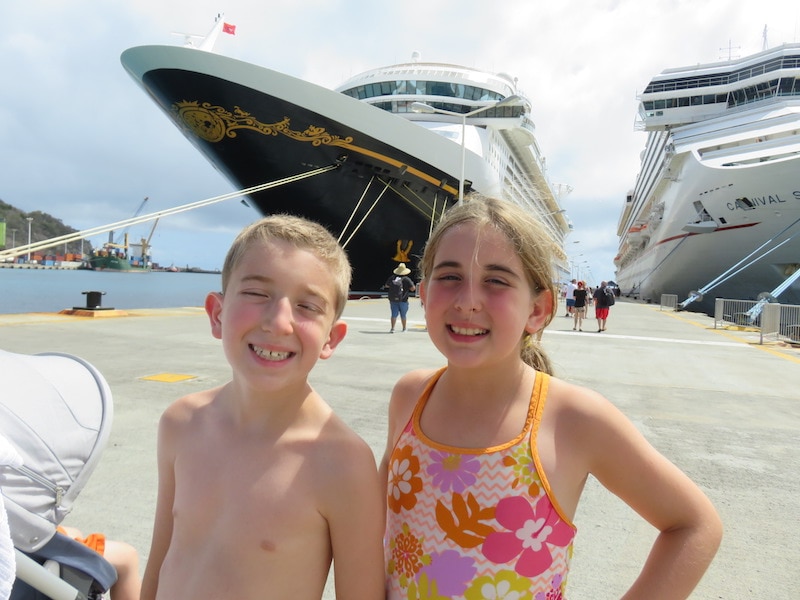 10 Things To Remember Before Taking A Disney Cruise
Here are 10 quick tips:
Bring a highlighter. You might not use it – but take one just in case. Every night, you will receive the full Disney Cruise schedule for the next day. You'll want to highlight all the activities your children are interested in for quick viewing. Having said that, there's also a super NEAT APP that's available. I used that more than the paper… but if I had a highlighter, I probably would have used the paper.
The tea that is available in the soda stations in UNSWEETENED. Why didn't I know that until day 4?! I was so upset when I found out! I missed out on DOZENS of unsweetened teas!!!! Anyway, just know that — it's good ol' unsweetened tea. So, enjoy it.
Book all your nursery hours ahead of time (just in case). I was able to get Caleb in as a walk-in but I also saw families turned away because the nursery was full. SO, if you know that you are planning a spa appointment or an adult dinner, be sure to use it. You only need to schedule for the nursery – not for the older kids. Nursery children get more one on one time. That's why they prefer the schedules. (And while I am on this subject, the nursery will call you if your child is a little unhappy. They stay in constant communication with you — so don't worry!)
There is a great adult-only pool on the top deck at the front of the ship. Get there. They set up wood inside the pool that makes it sound like crashing waves. Super amazing.
The Frozen Mango Mojito drink is to d-i-e for. End of point.
Remy dinner is a must (and you are able to mix things around between the two chef menus – I swapped out two items and it was no issue. Do not buy the still water from around the world though. We tried three separate ones and they all tasted the same. I was trying SO HARD to taste a difference and I just couldn't. Instead, spend the $9 on a frozen mango mojito. OH HOW I MISS THOSE!!!
If you are Gluten Free, you will survive this! While I am not 100% gluten-free, I definitely try to eat using the 80/20 rule due to my newly found auto-immune disease. There were SO many options – every single night – every single restaurant. And they even had gluten-free bread. You just have to ask for it.
Try to get to the movies / shows a good 10-15 minutes earlier to get good seats. We always arrived about 2 minutes before the show and still found seats but they were ALWAYS right by the exit. If you want to sit center (and center is fun because sometimes things fall from the ceiling) you have to get there early.
Do all your souvenir shopping early! I went on the last night before we got back to Florida and it was a m-a-d house. I mean bananas. Why did I wait until the very last minute? WHO KNOWS? Get all your souvenirs on day 2 and call it a day!!! What's the difference?
If you miss it on the first day, it will show up again on the schedule. For the first two days at sea, my friends and I were ANIMALS trying to squeeze everything in. I'm not sure why we did all of that. Things repeat and thank goodness that they do! Also it's ok to not have anything on your schedule. Just enjoy the view. Or take a nap. 🙂 Remember, "Sloppy Science" will repeat several times — so if for some reason you don't make it, it's ok!
Have you taken a Disney Cruise before? What are some of your tips?! Would love to hear.
Related: