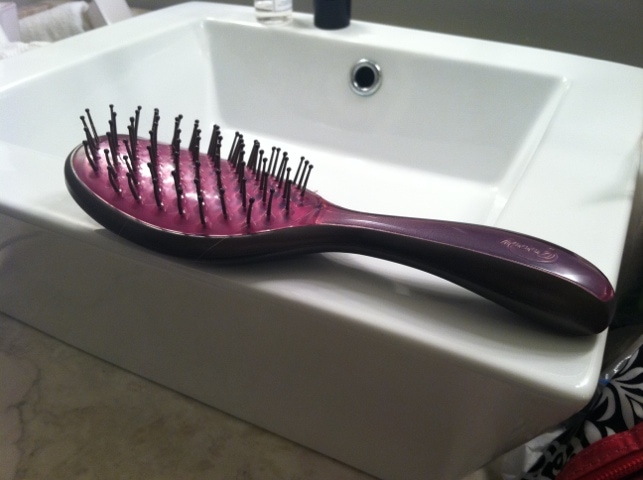 I can't tell you how long I've owned the Goody Ouchless Paddle Brush. I want to say almost 6 months?? Two days ago, I happened upon it while searching for my passport and packed it in my bag for my trip to Charleston.
Thinking nothing of it.
WELL – after my shower, I started to comb my hair and almost couldn't believe what was happening. The brush went right through all my knots – no tugging, no fighting, no complications. I actually ran my fingers through my hair to see if I was really brushing THROUGH my hair and they came out with ease.
Amazing! I can't wait to give this brush to Natalie because she always has a hard time combing her hair.
Do you use the Goody Ouchless Paddle Brush? If you are in the market, I'd say you should check it out.