Superga Sneakers are all the rage this season! Stylish and comfortable, Superga Sneakers come in a variety of colors and prints to easily match your entire wardrobe!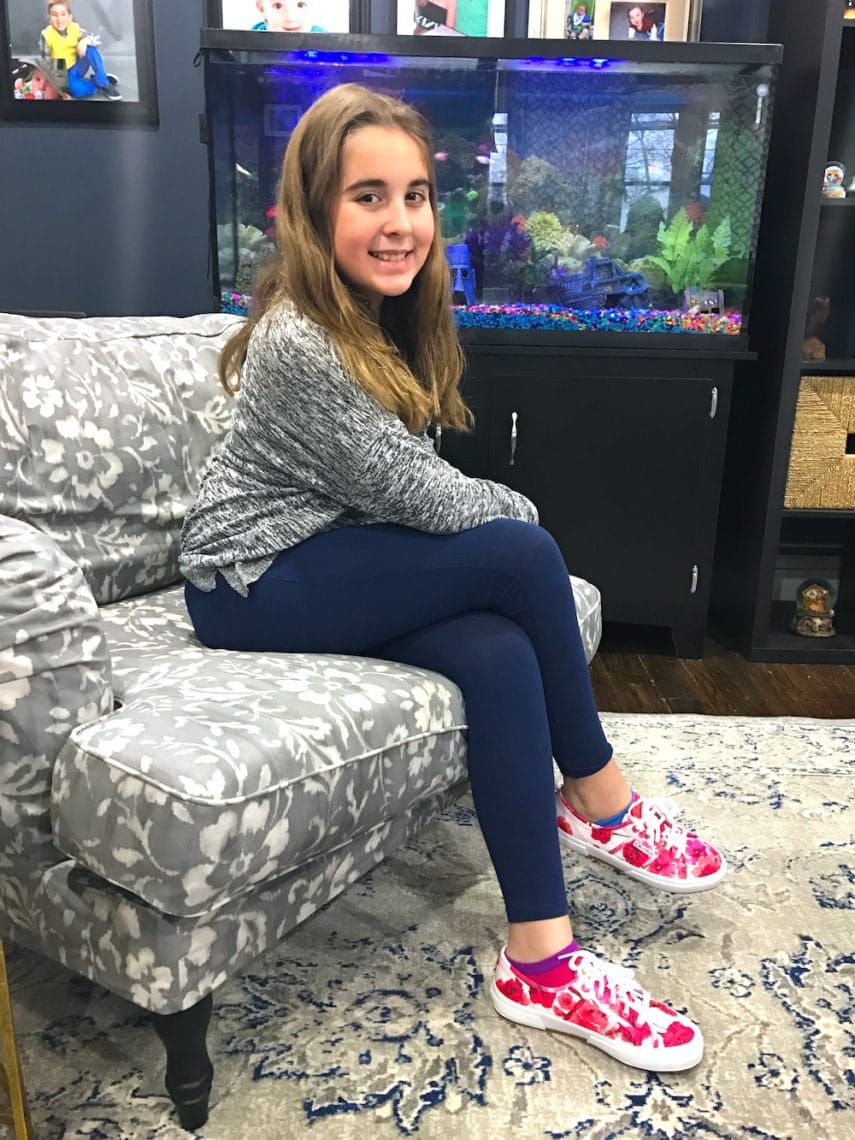 Natalie is rocking a brand new pair of sneakers and they are floral and fabulous. I selected the Superga Carnation-Print Sneakers from J.Jill's February collection because I thought they were feminine and fun. Right up my girl's alley. She is in that transition stage where little kid clothing is off the table. I now have to shop for her in stores that I patronage – just get smaller sizes. These shoes were simply perfect for my middle schooler!
Whether she is running around with friends, heading to gym class or trying to make a statement in her brand new dress, the Superga Carnation-Print Sneakers get the job done! I just love the pop of color that the flowers bring, but if you'd rather a more muted tone, they have plenty of solid colors available like white, grey, navy and black.
The sneakers fit right in with J.Jill's February collection which includes soft layers perfect for cozying up this time of year.
Your middle schooler will enjoy these kicks because they are chic to wear and you will enjoy purchasing them because the price is right! For more information about the Superga Carnation-Print Sneakers or any other items from the J. Jill February Collection, visit J. Jill online today.
*company sent sample for review