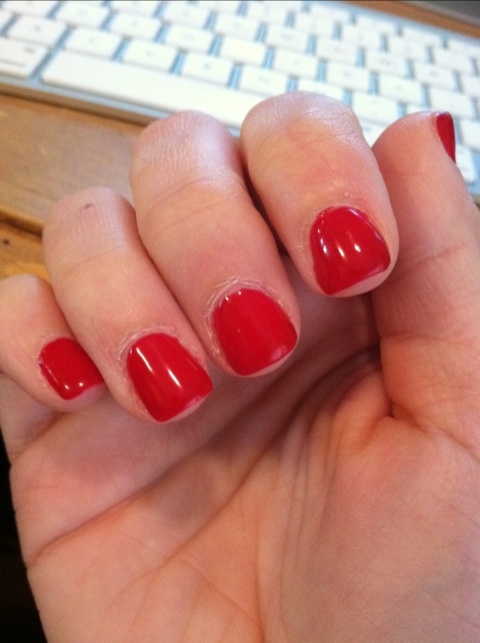 It's been 6 days since I got my Shellac manicure. A few readers emailed me asking for updates – so I wanted to post what my nails now looked like. They are PERFECT!! There are some light reflections on the bottom of my nails that MIGHT look like chips – but I can assure you they are not.
I am really happy with the results and the money was so worth it.
In a week or so, I am going to go back and swap the color. It takes a bit of effort to take this polish off. It's not like your typical nail polish and my manicurist told me that I would probably be sitting for an extra 10 minutes or so. But it's worth it, don't you think?