Bill had a burst of energy the other day and put away 80% of the Christmas decorations which was such a treat. Then life happened and sort of got in the way and this is the current state of my house.
The pictures are blurry but that was a little intentional. I don't want a REAL view of it all. So, I chose a lens that distorts it. LOL
Denial. Denial. Denial.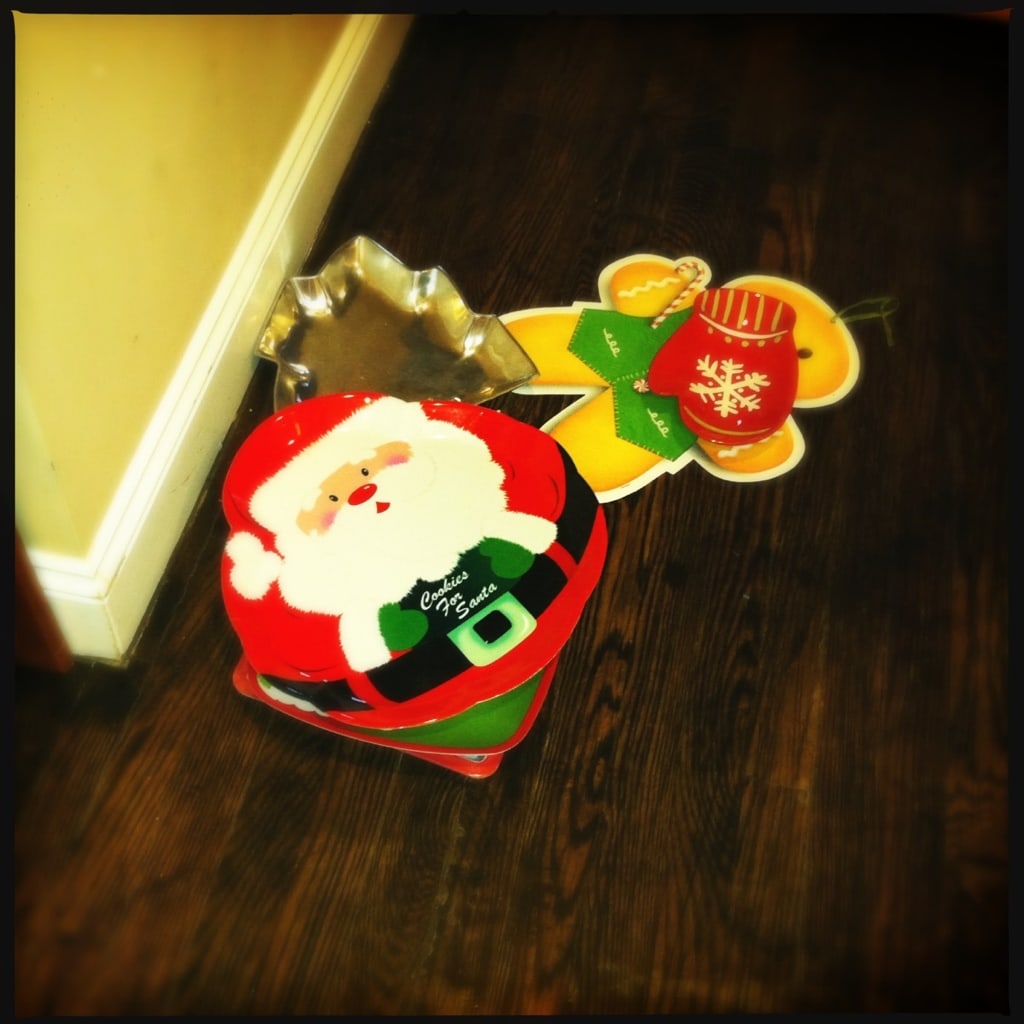 I try not to look at any of it when I head into the kitchen for a glass of water. I try so hard to just focus on the fridge and ignore the state of my house. But as a woman… you know this is VERY HARD TO DO.
He has a LOT on this shoulders and has HAD a LOT on this shoulders for MONTHS NOW. So, I'm not pushing him. I'm just letting it be and staying hydrated. In a sick way, I'm sort of happy I spend most of my days in my bedroom because it isolates me from this truth.
As a Type A person this makes me insane. This makes me C-R-A-Z-Y. My house never looks like this – ever. Growing up, my house never had a THING on the counter, or table, or floor. My mother was a minimalist to say the least.
Walking through my house now gives me full blown anxiety.
And then there are these piles of Christmas toys that haven't been put together yet. Projects that have been left in the same spot since December 25th. That's a lot of fun too.
But again… what can we do?
We have less than 2 weeks before I get off of bed rest. And then I'm going to attack this freaking house with a vengeance.