Nine months of pregnancy is a special journey that should be experienced in style. Just because your body is changing, doesn't mean you can't be a trendsetter. I had the opportunity to check out the Thyme Maternity line as they get ready to launch their 'must-haves' at Babies "R" Us, and it is gorgeous.
TAKE ADVANTAGE OF THIS SPECIAL!!!!!!!!
50% off entire purchase starting on January 25th until February 14 – in store and online exclusively at Babies"R"Us
Thyme Maternity has expectant moms covered with denim jeans, work pants, dresses, blouses and sweaters, pajamas, tights, nursing bras, underwear, and a wide selection of body lotions. Celebrating every color of the rainbow, the collection is bright, fashionable, and most importantly, comfortable. I couldn't stop rubbing my hand over the mannequins' bellies because the fabric was so soft. The designers at Thyme aim to deliver quality products that support women during this precious time, while delivering them dazzling looks that will leave the non-bump girls envious.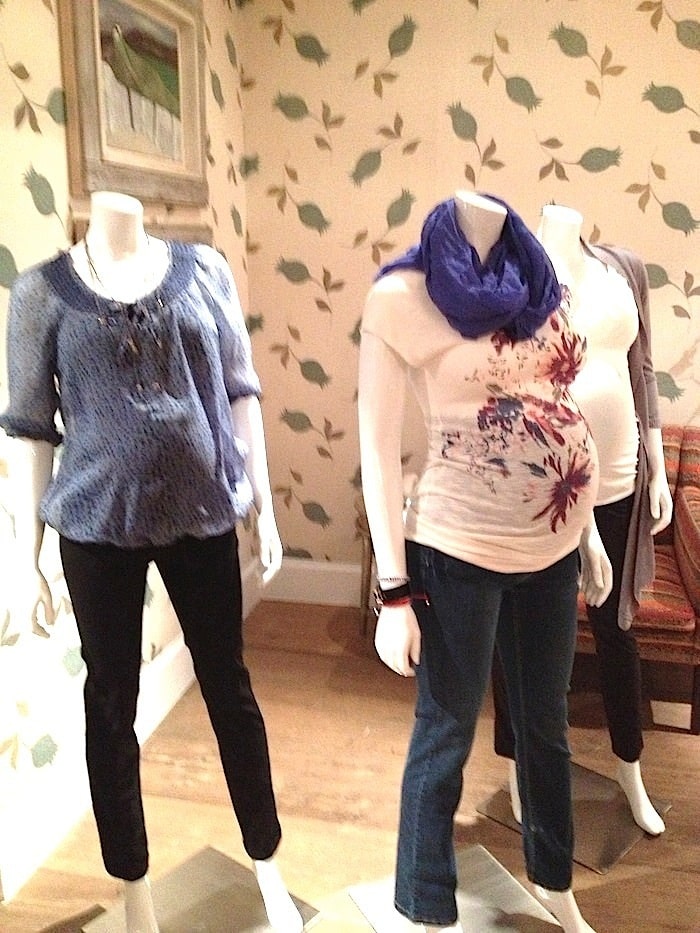 (Thyme is available in nearly 150 Maternity & More shops in select Babies"R"Us locations and online at babiesrus.com/thyme. Maternity & More are new shop in shop concepts within select Babies "R"Us stores that are compiled of products catered to the mom-to-be.)
The line is extremely versatile, as it caters to every occasion, each step of the pregnancy. From the first trimester to the "fourth" (post-baby), Thyme Maternity has it all. Paired with delicate comfort and great form, that radiant mom-to-be glow will shine even brighter in these essential fashions. I definitely recommend checking out the pajamas- some of them even come with an adorable matching onesie for when the baby makes their debut!
The Thyme Maternity collection is available exclusively at Babies "R" Us. I would definitely recommend picking up their informative (and free) Mom-To-Be Checklist. It's a great resource that guides you through every stage of this exciting journey.
Current Specials:
Grand opening event in all Thyme shop in shops within Babies"R"Us stores January 26 and 27 – door crashers while quantities last – first 50 people in each Thyme shop in shop will get a $20 savings pass to be used on Thyme merchandise. Valid that weekend only!
Connect with moms-to-be via ThymeMaternityUSA.com and all of their social media platforms:
Written by Samantha Ewers on behalf of Vera Sweeney